HO CHI MINH, VIETNAM — Creative agency Publicis Groupe Vietnam has walked away with its first-ever Effie Award, a Silver trophy for "Keep Stories Alive," created for Mondelez Kinh Do mooncakes – the only winner from Vietnam this year.
Publicis Vietnam joins a distinguished group of Effie winners with marketing campaigns that have been judged outstanding and effective in the Asia Pacific region, with Mondelēz International also winning Marketer of the Year.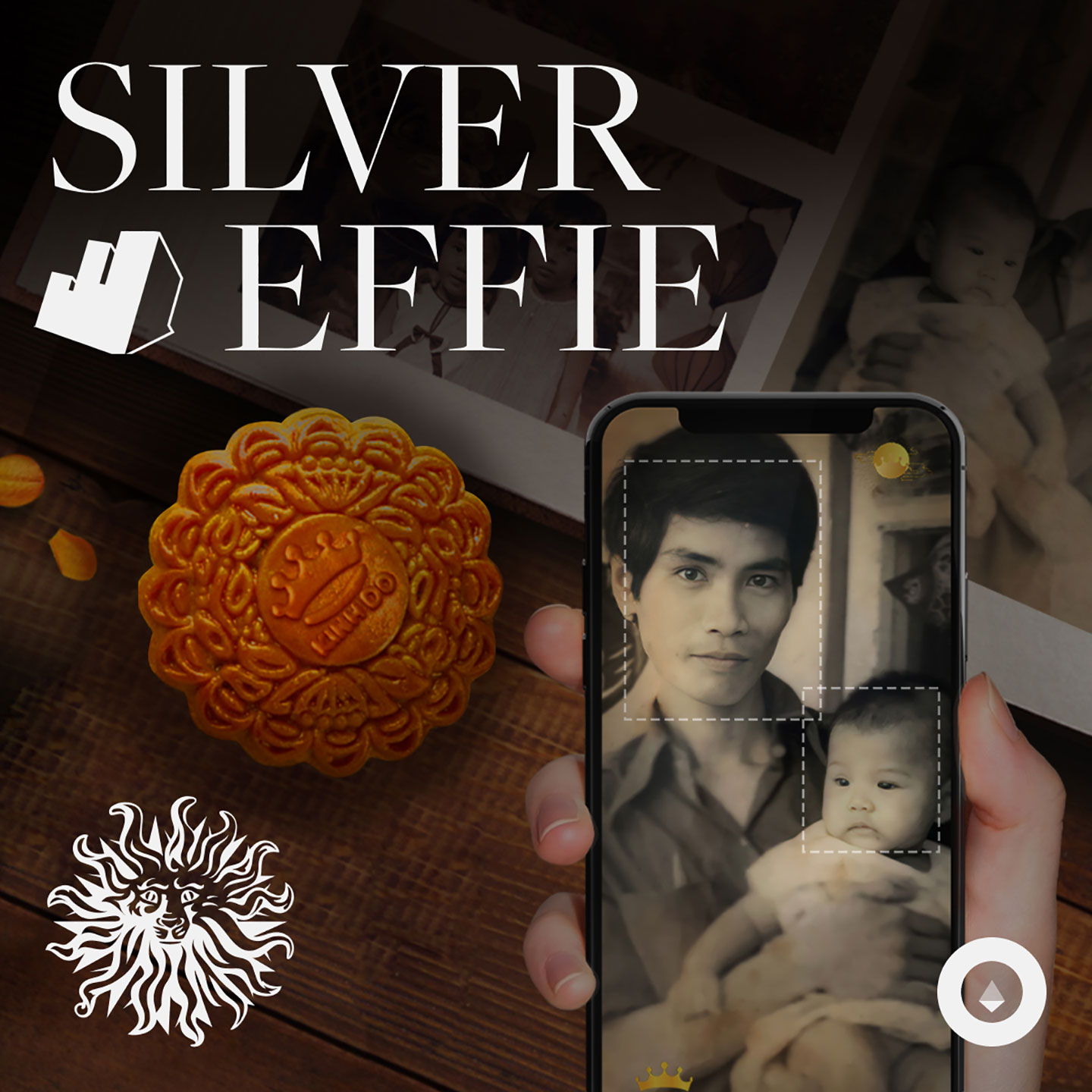 "Winning an EFFIE is a testament to how our creativity truly solves business problems. Mondelez is one of our biggest, most creatively ambitious clients, and this campaign delivered real and measurable business results. We are thrilled to celebrate this awesome achievement," said Kate Bayona-Garcia, CEO of Publicis Groupe Vietnam.
Crafted by creative agency Publicis, media agency Spark, and data firm Digitas, this campaign started with a challenge: Vietnam's Trung Thu mid-autumn festival was losing its spirit, becoming more of an obligation than an opportunity to connect with family under the moonlight.
Together, the agencies Publicis, Spark, and Digitas in Vietnam found a way to trigger nostalgia by magically bringing old family photographs to life using deep learning artificial intelligence from D-ID, a leading technology company based in the United Kingdom and Israel.
The Kinh Do Trung Thu platform made it possible to see your ancestors smile, blink and turn their heads as old photos came to life, reliving family memories in the midst of a lockdown. It reached 47 million users and created 420 million impressions while animating more than 186,000 faces and doubling online sales targets.
"The mid-Autumn festival is about coming together, celebrating together, and sharing our stories. The Kinh Do brand stands for preserving and cherishing the traditional culture of Vietnam and being the connection between past, present, and the future – that was the objective of 'Keep Stories Alive'! Congratulations and cheers to the Publicis-Mondelez partnership and to the entire Mooncake team on this recognition," said Mondelez Vietnam Director for Marketing Sameer Yadav.
Publicis Worldwide Integrated Planning Director Ravi Iyer, added: "Though it's a novelty, the Keep Stories Alive platform isn't tech for tech's sake: it gave people a compelling reason to engage with the brand and had an in-built social media virality that put Kinh Do top-of-mind. We were already thrilled to be the only agency from Vietnam to receive a shortlist – winning a Silver Effie is the icing on the cake."
The APAC EFFIE winners were announced at an Awards Gala in Singapore on September 08.
More winners at www.apaceffie.com.