Asenso Tech Pte, Ltd., a fintech and retailtech startup headquartered in Singapore, has received US$1.2Million capital infusion to accelerate the growth of micro entrepreneurs throughout Southeast Asia.
The funding came from joint venture partners CARD MRI, the Philippines's first and largest microfinance institution, and Talino Venture Labs, an enterprise venture accelerator focused on building InclusionTech to address underserved markets.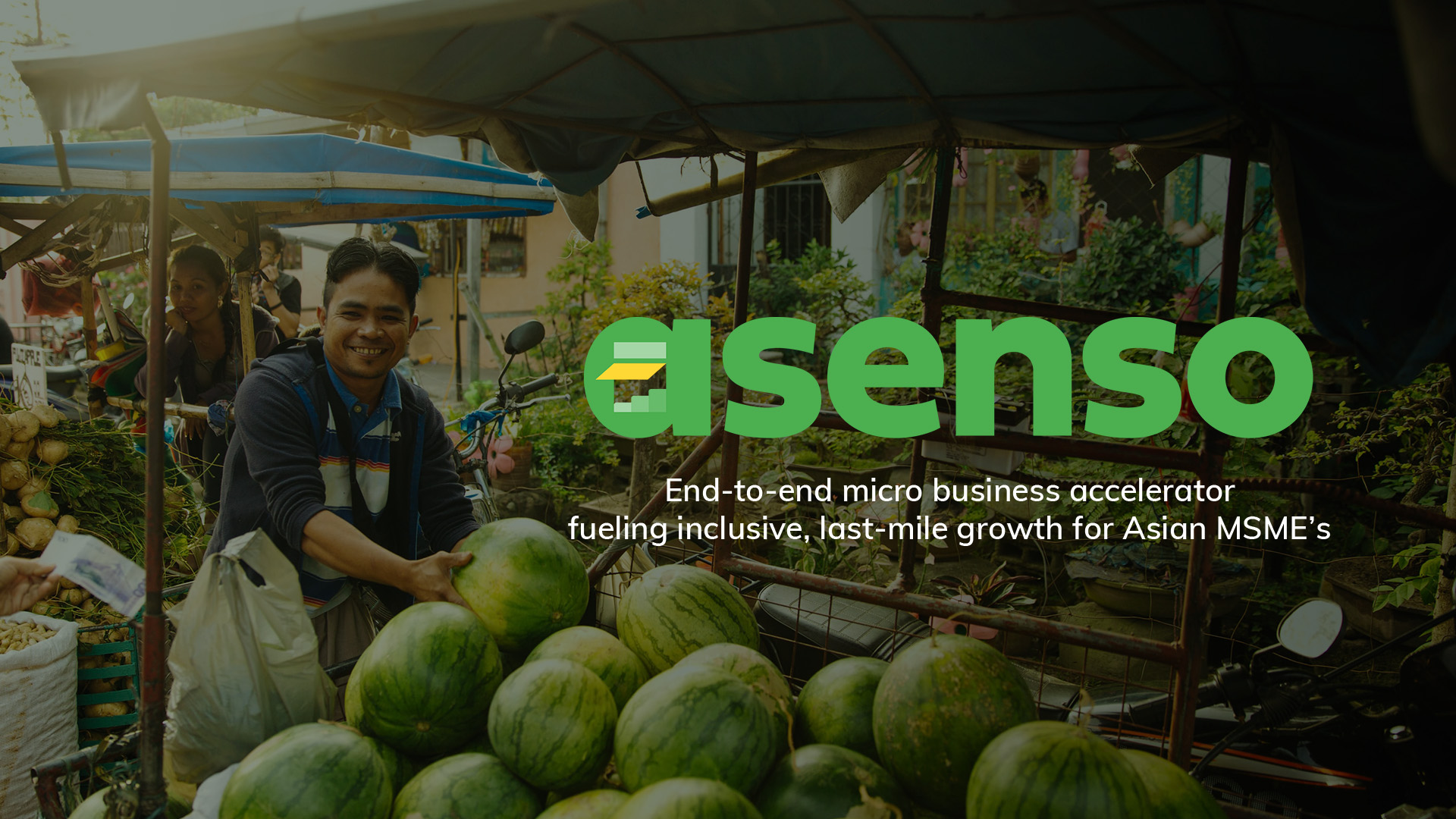 "In Southeast Asia, 64 million MSMEs account for 97.2 percent of employment in the region. In the Philippines, MSMEs comprise 99.6 percent of all registered Philippine businesses and provide 70 percent of the nation's employment. Operating independently, they have limited access to capital, no buying power, no leverage to negotiate with suppliers and manufacturers, and severely limited distribution and marketing reach," said Winston Damarillo, Co-Founder of Asenso and Chief Executive Officer of Talino Venture Labs. 
Founded as an end-to-end business accelerator for Asian MSMEs, Asenso is expected to build an integrated platform leveraging new technologies that will provide micro, small, and medium entrepreneurs (MSMEs) with access to fair capital, supply chain, marketplace, and loyalty and rewards systems.
"Technology has gotten to a degree of ubiquity, that it now can be leveraged as a platform to level the playing field and allow micro businesses to compete with giants." 
"We are harnessing technology precisely to serve the broadest base of people. Our measures of success will be: lowering the cost to serve this market, leveling the playing field for micro players, and improving the lives and the economic stature of micro entrepreneurs," added Damarillo. 
Hi-tech to power traditional "last mile"
Anchored on a wide network of financial institutions under CARD MRI, Asenso's idea is to create an efficient link and an integrated supply chain between MSMEs–especially the local sari-sari stores (community-based 'mom and pop' stores)–and consumer packaged goods manufacturers.
As of June 30, 2019, CARD MRI recorded over 6.36 million clients with loans, a US$514 million loan portfolio, and a 99.55% repayment rate. 
More than financing, a holistic approach leveling the field
As an end-to-end micro business accelerator, Asenso supports MSMEs across the supply chain and stimulates their growth through what it calls its four pillars: "Puhunan", sustainable capital through low-cost, fair, and frictionless microfinancing; "Paninda", an aggregated demand marketplace that lowers the cost of goods for MSMEs; "Suki", a loyalty program to reward frequent MSME customers; and "Likha", a marketplace to help community entrepreneurs expand their reach.
Asenso's products already incorporate credit scoring powered by artificial intelligence (AI), chatbot-assisted loan applications, Natural Language Processing (NLP) to support local languages, friction less loan approvals, cashless e-wallets, and a data-driven online marketplace.
"People assume that new technologies would alienate common folk and their humble enterprises. But Asenso, powered by the partnership of CARD MRI and Talino, are proving just the opposite. These same technologies will enable the lower-income sector, who are otherwise alienated by traditional banking structures, to  be able to receive low-cost and fair financing, to have access to market and the supply chain, and to gain leverage that used to be available only to the big players," said Dr. Jaime Aristotle Alip, Founder and Chairman Emeritus of CARD MRI.
"Because CARD MRI is in the business of poverty eradication, it is important for us to offer fair credit that the masses can easily access. We know our clients by heart through over 30 years of grassroots development work, and it matters to us that they grow and succeed," Alip pointed out.
Damarillo added: "Our technology addresses the needs of the underserved. Asenso will  amplify the work that CARD MRI has already done these past 30 years and will carry it to the future using technology to add greater sustainability and scale to their good work."
"We've already seen how lives can change when you give the poor access to capital and opportunities. Asenso will further boost our mission and bring more inclusive growth to communities around the world," added Alip.
About Asenso
Asenso is an end-to-end micro business acceleration platform dedicated to fueling inclusive, last-mile growth for Asian MSMEs. Asénso is a Filipino word meaning to progress; to rise in livelihood, income and quality of life.
The company is a joint venture between CARD-MRI, the leading microfinance institution in the Philippines, and Talino Venture Labs.
About Talino Venture Labs. 
Talino Venture Labs is an InclusionTech accelerator that serves underserved markets as the foundation for the next economy. It builds startups in partnership with large corporations, to address unmet needs with agility, scale, and cutting-edge technology. It is a subsidiary of Amihan Global Strategies, a market leader in digital transformation and a trusted partner of some of the largest corporations in the ASEAN. 
Talino recently co-invested in a US$1.2 million seed round for insurtech Saphron to close insurance protection gaps in ASEAN.