MANILA, PHILIPPINES — adobo SheCreative's last hybrid session of 2022 at The Astbury last December 01, "What Women Build: Tech Geeks and Gamechangers" took away all the intimidating science and technicalities of today's tech and digital landscape, and pulled focus on the question of what we want to use technology for and how much fun can we have with this exciting tool.
Moderated by adobo Magazine Editorial Director Nina Unlay, this session's panel consisted of brilliant women in tech who have spearheaded platforms and initiatives that have earned the right to be celebrated as gamechangers. Through the case studies of their success, the panelists talked about the insights behind these innovations and the experience of the journey toward making them happen.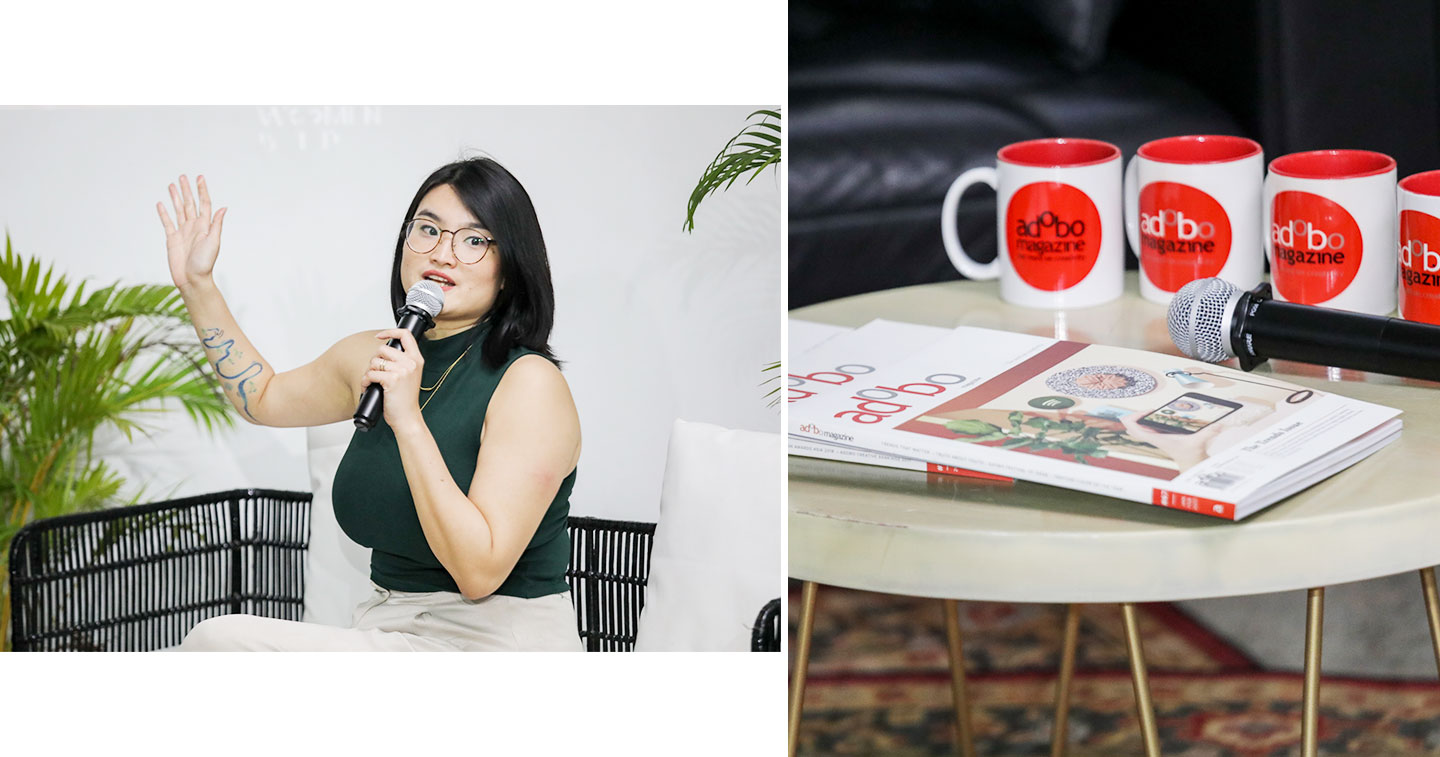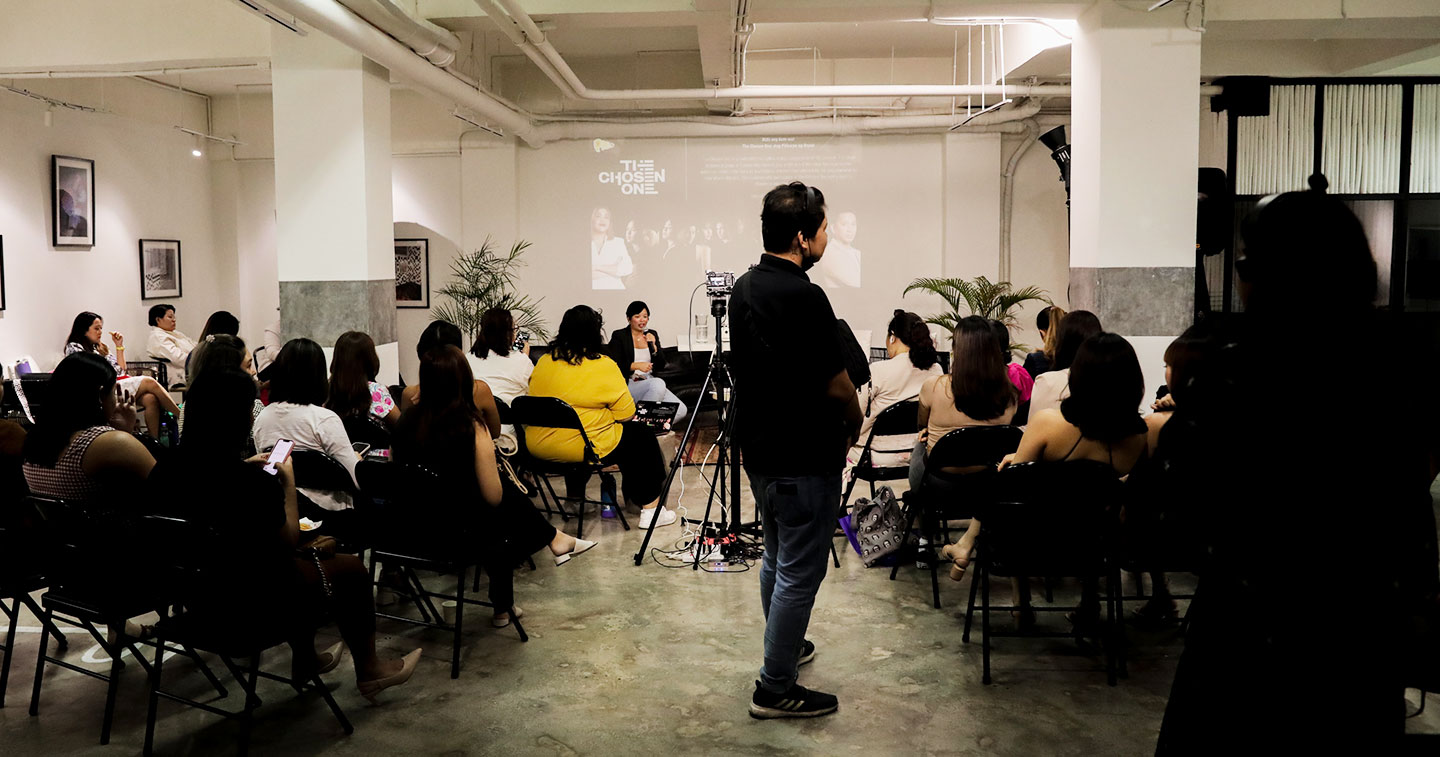 The event kicked off with Republiq Group of Companies Chief Operating Officer Bea Evardone. Bea recounted how RGC's dream as a company was to become a multinational company. But over time, she and her team eventually saw that their strength does not lie in doing what Manila agencies are doing. Rather, it lies in the company's unique perspective in being Bisaya.
So, RGC launched BAI TV, a media entertainment channel on Facebook that produces consistent Bisaya content at scale. "[We launched it upon realizing] there are different ways that you can actually have a better relationship with the Bisaya market, especially in digital marketing," Bea said.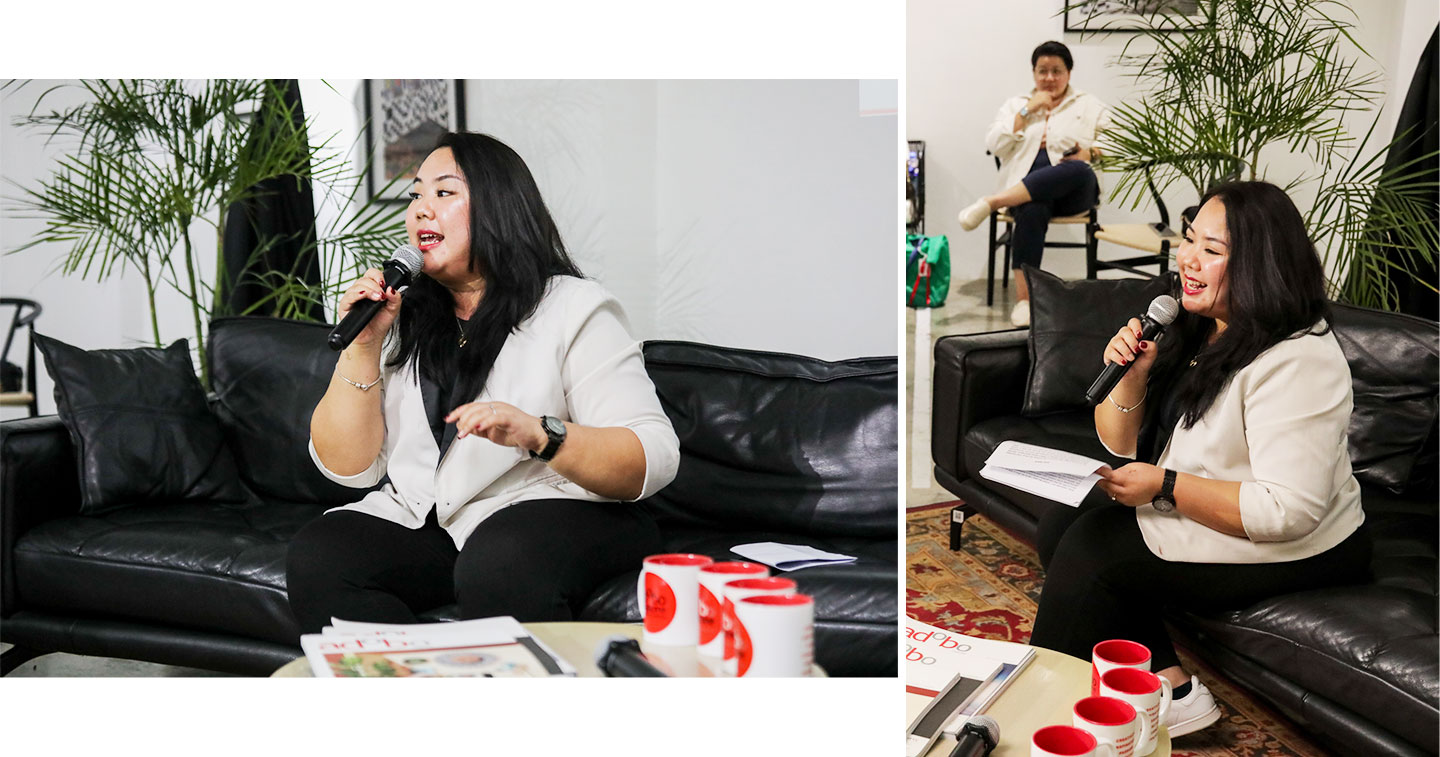 Bea emphasized that this experience and her success in tech and digital are ultimately rooted in her realization that being young gives her access to the latest trends and fresh ideas; that being a woman doesn't stop her from succeeding despite being excluded and not taken seriously; and that being Bisaya allows her the opportunity to represent a unique point of view from a region and culture that's often overlooked or misrepresented.
"Here I am, standing strong and waving the flag of a young Bisaya woman in every presentation, encounter, and opportunity to be represented in the world of tech, creativity, and advertising," she said.
Also coming in with exciting insights about entertainment in the digital age is KROMA Entertainment's Head of Sales and Marketing, Cheng Kabigting. By walking through KROMA's different brands and platforms, Cheng discussed how digital technologies continue to play an integral role in adding value to entertainment and how KROMA was able to identify opportunities for entertainment to evolve today.
"At Kroma, we aspire to create content — relevant content backed by innovative technology, featuring the best talent," she said.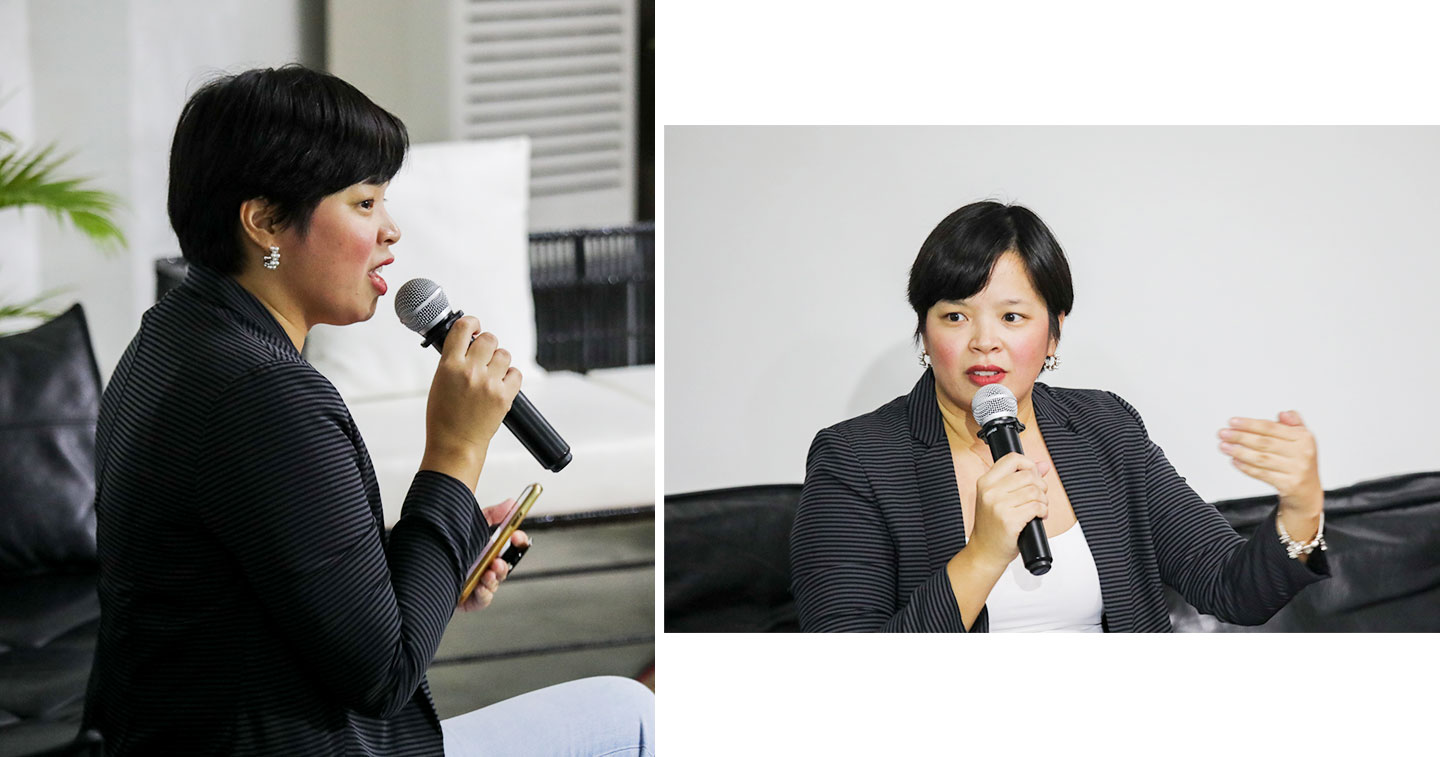 Cheng discussed the four ways technology transforms entertainment. Firstly, technology expands experiences. She used podcasts as an example of this as this medium is ultimately the evolution of the oldest form of entertainment: kwentuhan (casual storytelling). Cheng also cited how technology allowed events to expand from face-to-face to the virtual world when the pandemic hit.
She also zoomed in on how technology gave entertainment the tools it needed to gather meaningful data that helps creators and distributors understand the audience. Along with that, technology also transforms in a way that it allows for easier scaling of revenue by leveraging the adtech ecosystem.
Lastly, Cheng talked about how technology also makes entertainment more sustainable. With technology, fewer unnecessary physical resources are used, and people are able to be more environmentally conscious as more of the content creation process becomes digital.
"Those are just some of the ways tech has shaped our industry," Cheng said. "I think it will continue to evolve as behaviors evolve and as new technologies come."
Unilever Philippines Digital Hub Lead of Beauty & Wellbeing at Southeast Asia, Wence Wenceslao, also took the stage to discuss an excellent case study and a pioneer when it comes to using tech to innovate marketing — U-COINVille. In this session, she particularly discussed how U-COINVille allowed Unilever to champion diversity through the Metaverse.
"If your team is diverse and if your team is inclusive to different ideas and conducive to new things, we can do a lot of magic," Wence said.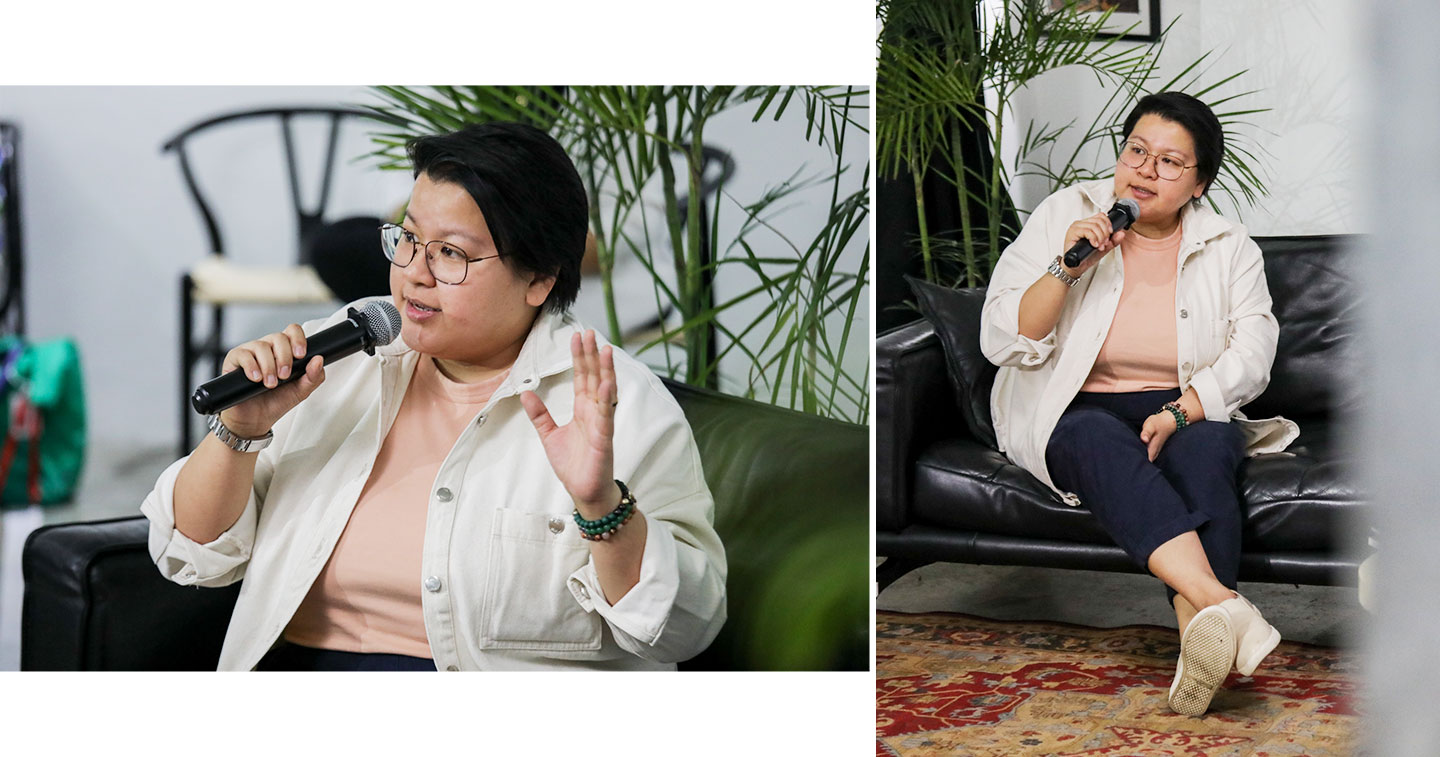 According to Wence, what makes U-COINVille so appealing and effective as a virtual brand experience is because of the level of personalization the platform allows. From adding to the uniquely Filipino experience by designing the virtual world with old Malate buildings as an inspiration to users' ability to create avatars with features that are diverse and inclusive, the highly personalized features are an exciting facet of this Metaverse world.
Wence focused on the Unilever brand experiences that were mainly targeted at women — such as Baby Dove's virtual Real Mom's Village where mothers can meet and talk about parenting and consult each other about the best products to use for their kids. A major part of Unilever's success in making such an effective and immersive experience, according to Wence, was the diversity of the team behind it, which is 60% women, from tech to project management to creatives.
"There's a healthy representation of women in the team, so we know what makes it relevant for women," she said. "This is really just the beginning. Having a diverse and inclusive company allowed us women to actually flex what we can do creatively and technically."
Wrapping up the talks, QBO Philippines Executive Director Katrina Chan gave a brief look into the women in tech scene, particularly in the Philippine startup ecosystem. Kat discussed how, while the representation of women in these fields is improving, we must challenge the notion that the fight for giving women the same opportunities that men have is no longer necessary. She pointed out that the women who have been privileged enough to have these opportunities should not stop there and should find ways to pass on that privilege to other women.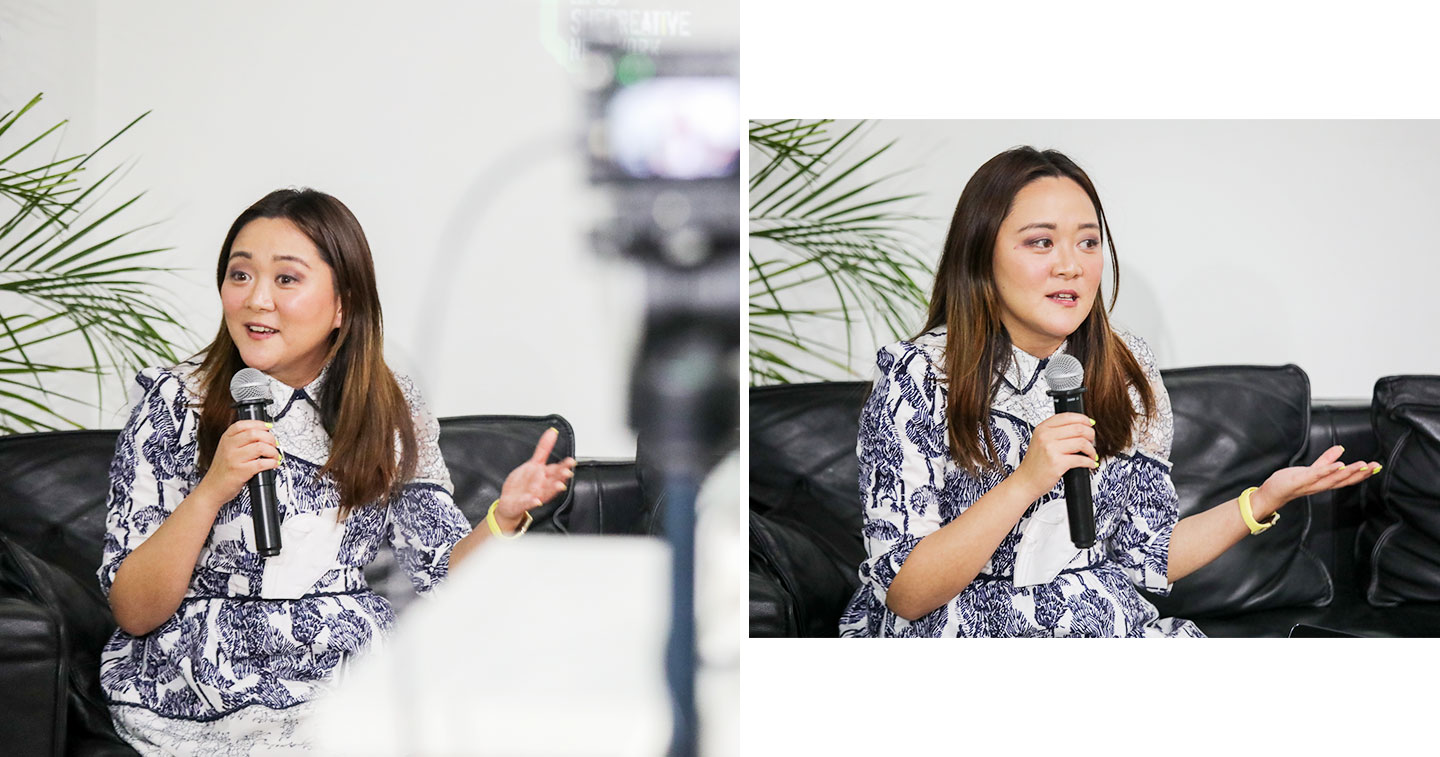 This is where QBO's Startup Pinay started. Kat observed that it was only ever men who showed up to pitches to get funding for their ideas. Confirming her observations in her years working in the startup ecosystem, data showed that less than 20% of tech startups are founded by women and that the quit rate among women in the STEM field is double that of men's.
"You can't say the Philippines is wholeheartedly building a tech startup community when we're not really making it a point to include half of the population," she said.
For Kat, the heart of Startup Pinay is hacking the algorithm that has been shaped by men and for men. And that means hacking the conversation by raising awareness, hacking the thinking by giving women the education and resources they need, and hacking the culture via initiatives and taking action to make the startup scene more inclusive and diverse.
"The success of the Philippine startup ecosystem and really showing what women can do is about having women also succeed and have a diverse, inclusive, and empowered community," Kat said. "The tech startup ecosystem is thriving, [so] you can't miss out on it. We need to be part of it."