MANILA, PHILIPPINES – Leading broadcast company GMA Network won multiple honors at the 18th Philippine Quill Awards, considered as the country's most prestigious awards program in the field of business communications.
GMA took home three Excellence Awards. The first one was for its Corporate Social Responsibility project 'GMA Network Excellence Awards.' Its regional arm, GMA Regional TV (RTV), gave the Kapuso Network two more honors for the 'Kapuso Barangayan on Wheels' and 'Kapuso Campus Tour: The Regional Masterclass Series.'
Recognized under the Communications Management Division's Corporate Social Responsibility Category, the 'GMA Network Excellence Awards' (GNEA) is an annual nationwide search that honors outstanding graduating Filipino students of communication and technology-based courses. For 18 years, GNEA has conferred awards to future media practitioners who demonstrate leadership, academic performance, and social responsibility.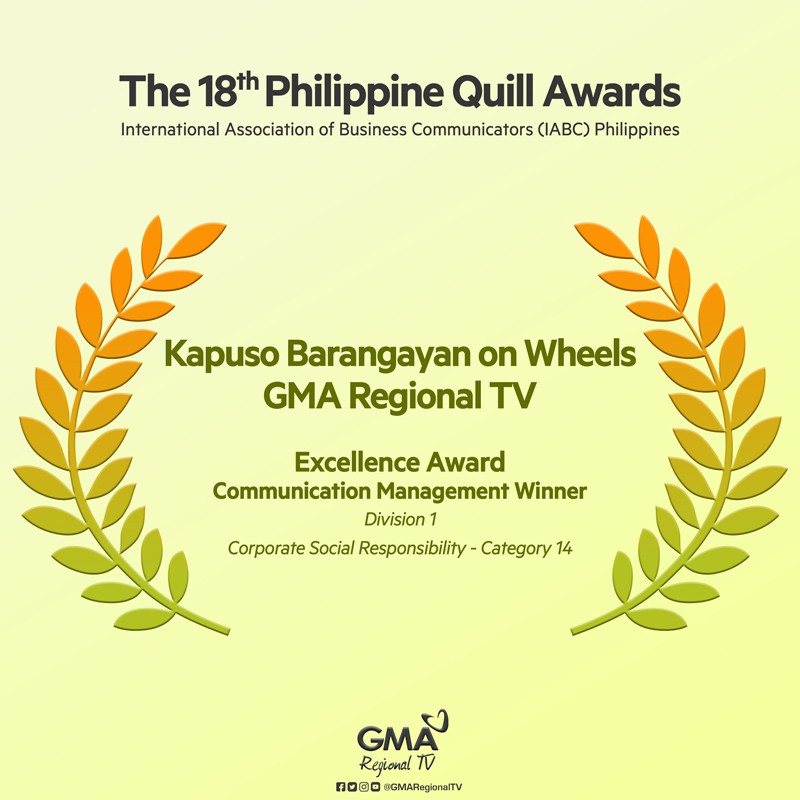 Also winning under the same category is 'Kapuso Barangayan on Wheels' – the mobile version of GMA RTV's "Kapuso Barangayan" which was originally a community activity held in key barangays across the regions. As various areas have been placed under community quarantine, GMA RTV modified it last year to reach more communities and directly provide its residents the assistance they urgently need. On top of distributing essential items to thousands of families across the country, GMA RTV conducted lectures on proper health and safety protocols. To further instill hope in the hearts of the beneficiaries, each pack of "Kapuso Barangayan on Wheels" items included notes with messages of encouragement from the anchors and hosts of GMA RTV's newscasts and morning programs.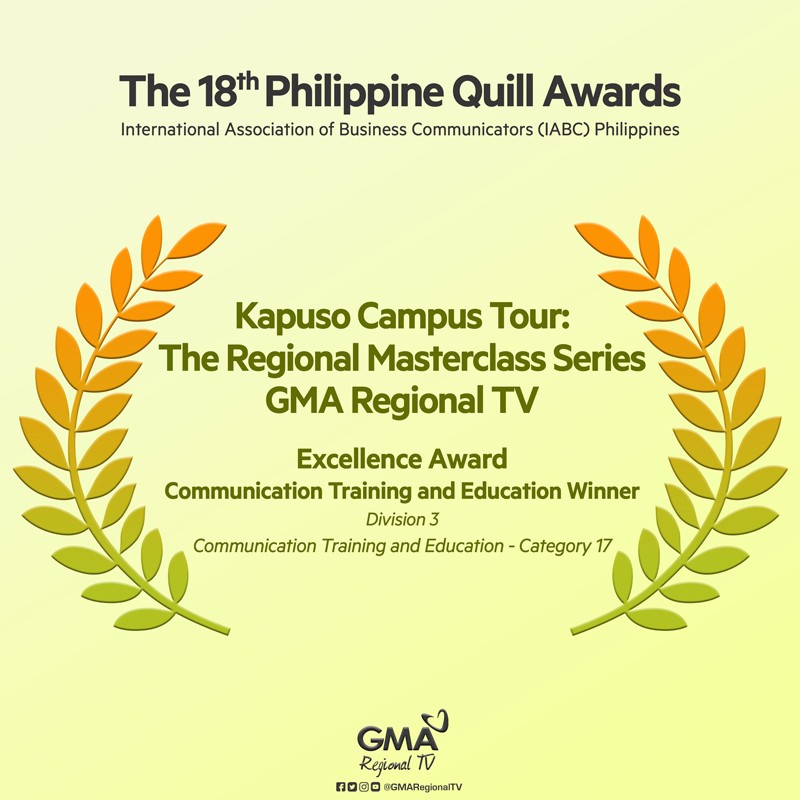 Meanwhile, 'Kapuso Campus Tour: The Regional Masterclass Series', also organized by GMA RTV, won an Excellence Award in the Communication Training and Education Division. The series, which was launched in 2019, saw some of today's most talented Kapuso personalities sharing their thoughts on various topics—from mobile journalism to choosing the country's next leaders in this digital age. RTV brought the Masterclass to seven key cities across the Philippines as a major component of the Network's election advocacy, "Pusuan ang Totoo"—a call to stand for what is true, to fight against corruption and disinformation, and to choose leaders who will truly serve the country.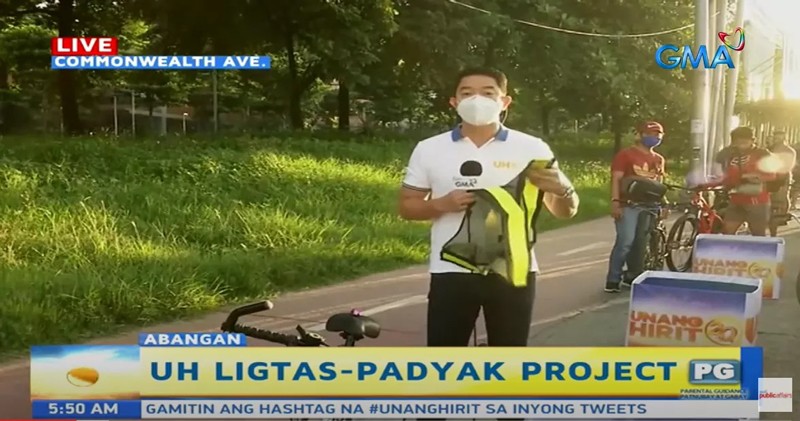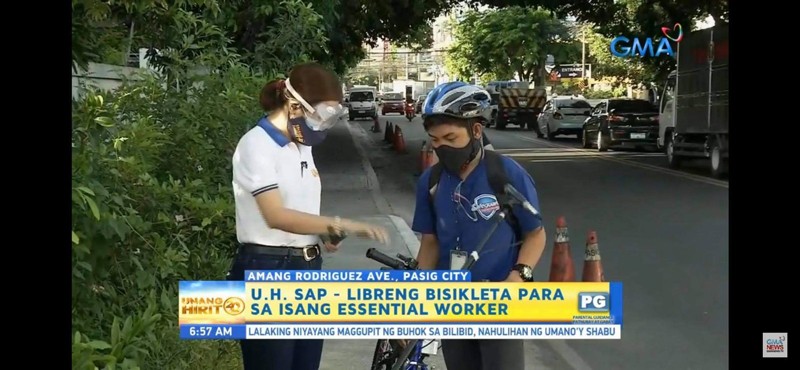 Moreover, the country's longest-running morning show 'Unang Hirit' also won a Merit Award for its "Serbisyo at Puso (SAP)" and "Ligtas-Padyak Project" – special projects launched at the onset of the COVID-19 pandemic last year. Delivering journalism beyond lip service, Unang Hirit has a tradition of news and public service spanning 21 years and counting. Unang Hirit SAP extended assistance to locally stranded individuals, OFWs, jeepney drivers, MRT riders, and other individuals severely affected by the lockdown while the Ligtas-Padyak Project provided safety gear and brand-new bicycles to less-fortunate cyclists including essential workers and PWDs.
The 18th Philippine Quill Awards honored several entries from professional and student communicators which exemplified the global standards of excellent, effective, and purposeful business communication. It was organized by the International Association of Business Communicators Philippines (IABC Philippines), the first IABC chapter in Asia.