CANNES, FRANCE – The Cannes Lions International Festival of Creativity 2022 announced the shortlist for the Health & Wellness category, with BBDO Guerrero's Dissolving Bottle for The Naturale Market as the only entry from the Philippines.
A02 (OTC Applications)
The Dissolving Bottle redesigned the shampoo bar into the shape of a bottle to make it more intuitive. A 3D-printable mold was developed for easy replication, along with a dissolving font to push education on sustainability. The agency partnered with an FDA-approved supplier to produce shampoos with its molds. Products were sent out to hotels and influencers around the country for small-batch testing.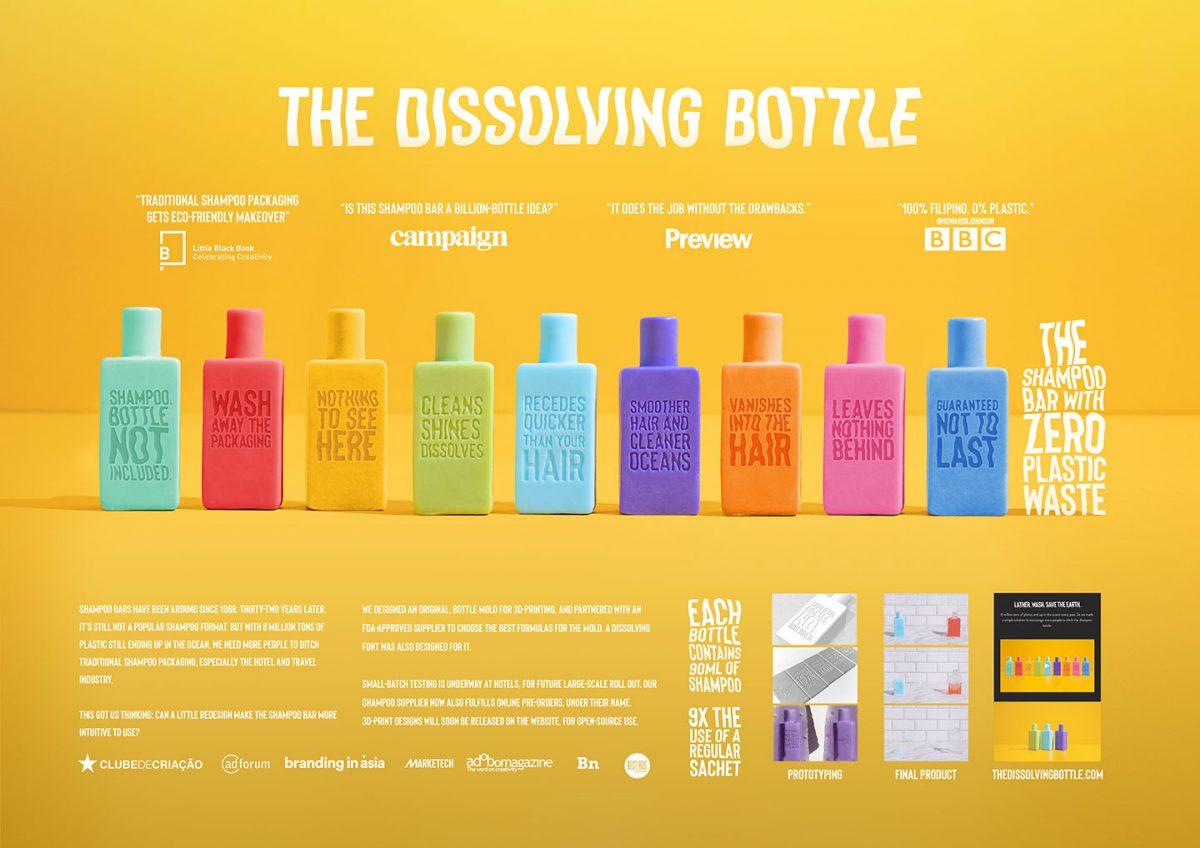 View the full shortlist here: