SEOUL, SOUTH KOREA — Cheil Worldwide won 8 trophies including a Gold, four Silver, and three Bronze at Spikes Asia 2021. The winners were announced through the online platform of Spikes Asia in early March.
One Gold in Mobile, three Silver, and one Bronze went to Samsung's "Now, Words Aren't Just Heard, But Felt" by Cheil Worldwide India. To help deafblind people communicate with the rest of the world, the unique smartphone app uses the principles of Morse Code and smartphone vibrations to help deafblind person send messages via a pattern of taps. The app converts vibrations into voice or text messages or vice versa.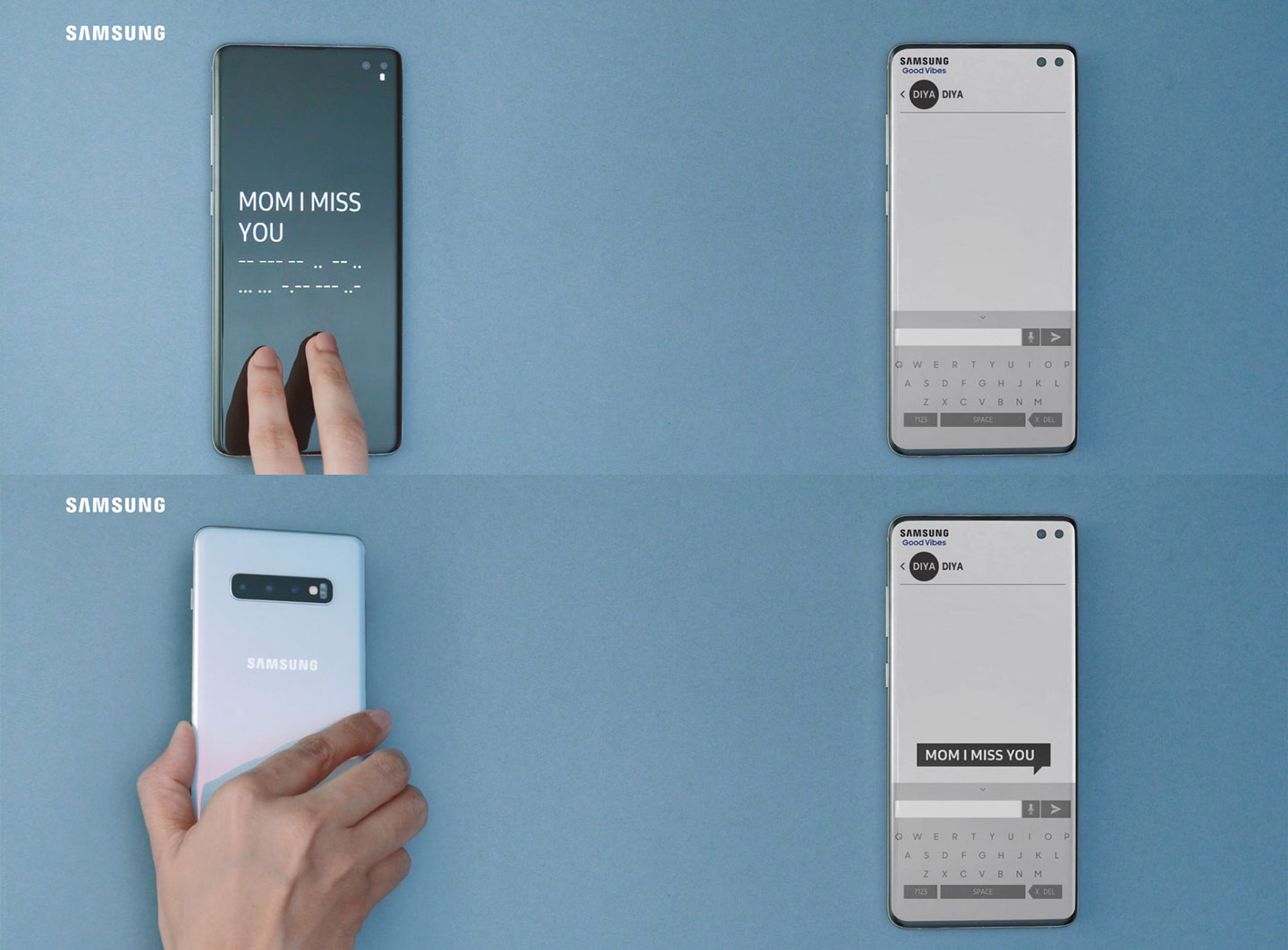 "Unsung" by Iris Singapore for Warner Music Asia won a Silver in Music. Timed on World Mental Health Day, artists from all music genres and around the world bravely narrated their lyrics without any music and shared openly their vulnerabilities in an effort to destigmatise the fear of speaking up about depression. The project also supported an initiative that aims to drive change and investment in mental health globally.
Two campaigns by Cheil Worldwide Seoul won a Bronze each. "Galaxy Graffiti", an interactive digital installation at Samsung's brand showcase at Kings Cross, London, won Outdoor Bronze. Emart "Light Saver", a campaign that revamped shopping cart handles into ones loaded with germicidle UV light lamps, won a Bronze in Brand Experience & Activation.