MANILA, PHILIPPINES – Kumu, the Pinoy livestreaming platform, and Canva Philippines have teamed up to create a safe space online for Filipino creatives to explore conversations on mental health. This partnership kicks off right in time for Kumu's month-long campaign for mental health awareness called "Sound Minds: Exploring Mental Health through Music", where Kumu rallies together its global Kumunity of creators, teams, viewers, and brand partners to inspire song, fun and action towards mental health.
Throughout the month of May, Kumu will hold programs (including Healthcareoke Season 2), creator activations, campaigns, and special charity streams dedicated to breaking the stigma of talking about mental health issues online. To support creators throughout this campaign, Kumu will upload its Sound Minds design templates on Canva for users in the Philippines and around the globe to easily access for their streams.
Kumu users will also be given access to the platform's wide selection of digital diary and mood tracker templates to encourage the mindful practice of journaling, another avenue for these creators to transform their emotions through creativity in the digital space. As part of the partnership, Canva Philippines will offer design training and workshops, as well as provide access to features that will enhance Kumu users' streaming experience through design.
"Mental health is a tough subject. Being that both Kumu and Canva have a large community of Filipino creatives that use their platforms to express themselves, this partnership found a lot of synergy, and we're excited to see how users take the resources and transform the discussion on mental health." said Kumu Marketing Vice President Leo Albea.
"Creativity can boost one's mental health and wellbeing. With this initiative, we aim to empower Kumu's community through our design tools and workshops that will, ultimately, help them express themselves more and contribute to their mental wellness," said Maisie Littaua, head of growth of Canva Philippines.
The Kumu x Canva Philippines partnership marks a milestone in the movement towards a more supportive and safe online space for Filipino creatives by breaking barriers and raising awareness about mental health issues, empowering creators to open up and express themselves freely. With this collaboration, Kumu and Canva Philippines are dedicated to providing the necessary tools and resources to enable creators to produce powerful and impactful content that can help break the stigma surrounding mental health.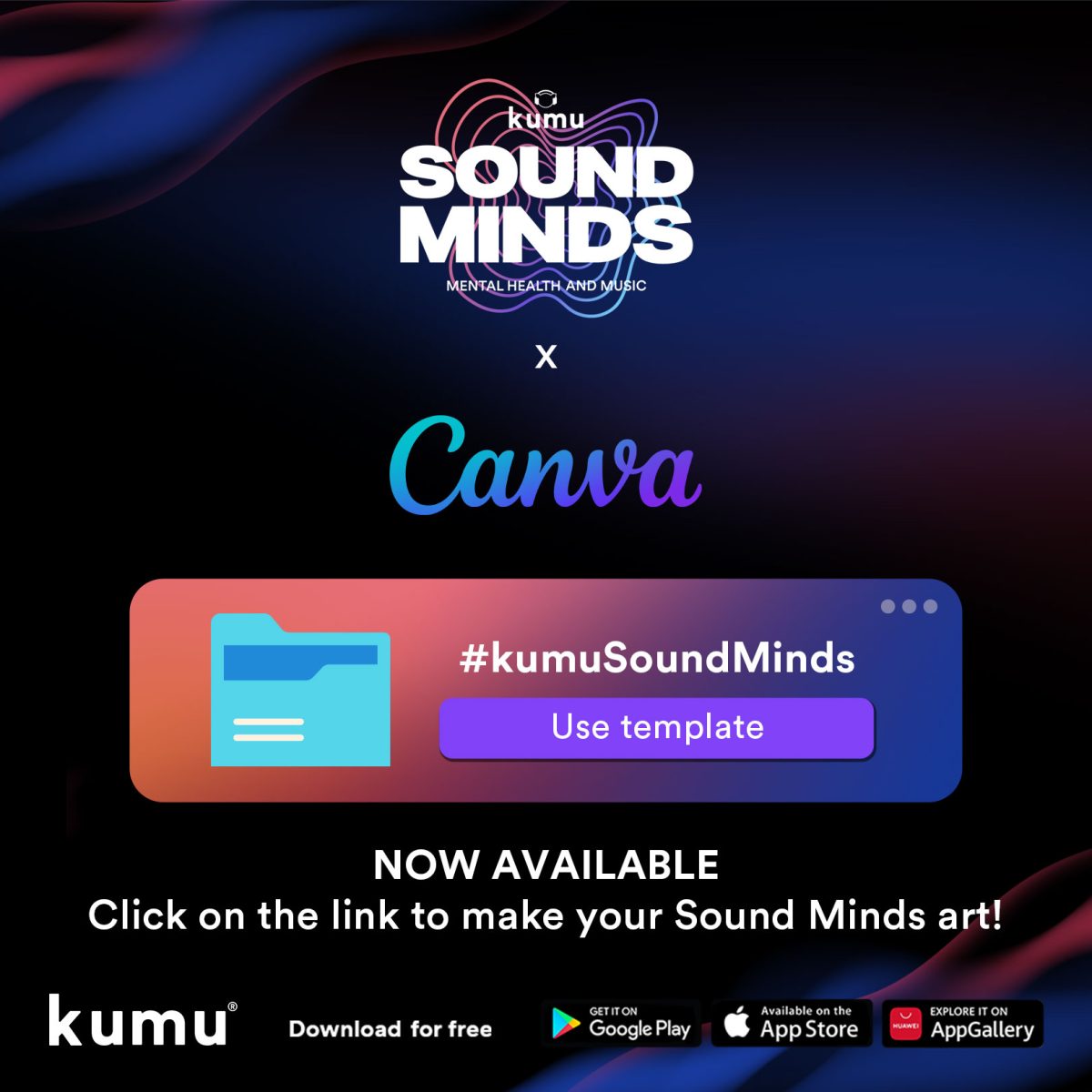 For Kumu Creators, you can download the Sound Minds templates for your streams here:
https://linktr.ee/kumucreatives (Make sure to be logged in your Canva account to access the templates. New to Canva? Sign up for a free account here)
Follow @kumuph on Instagram, Facebook, and Twitter, and head on over to the Kumu app to tune into the Sound Minds activities happening all throughout the month of May.