MANILA, PHILIPPINES — Following the Bureau of Internal Revenue's (BIR) strong reminder for social media influencers and online content creators on their tax obligations, Taxumo has announced that it will extend further help to influencers and content creators with free subscriptions to Taxumo as well as a series of tax education webinars.
Recently, the BIR has resurfaced its warning to social media influencers and content creators that they need to pay taxes – an admonition it has already stated in its 2021 memorandum, which said that social media influencers who willfully attempt to evade tax payment or supply inaccurate tax information would not only pay outstanding taxes and corresponding penalties but will also be held criminally liable.
The memorandum also said that the BIR has the power to obtain information from foreign tax authorities pursuant to the Exchange of Information (EOI) provision of relevant treaties.
"The social media influencers are, therefore, advised to voluntarily and truthfully declare their income and pay their corresponding taxes without waiting for a formal investigation to be conducted by the BIR to avoid being liable for tax evasion and for the civil penalty of fifty percent (50%) of the tax or of the deficiency tax," warned the BIR.
In response to the reminder, the Philippines' leading online tax compliance platform Taxumo has strengthened its commitment to the influencer and content creator industry by awarding a select number of influencers and content creators free subscriptions.
To help influencers and content creators understand taxation as it relates to their industry, Taxumo is also providing free tax education webinars. The first two will happen on November 23 and 30.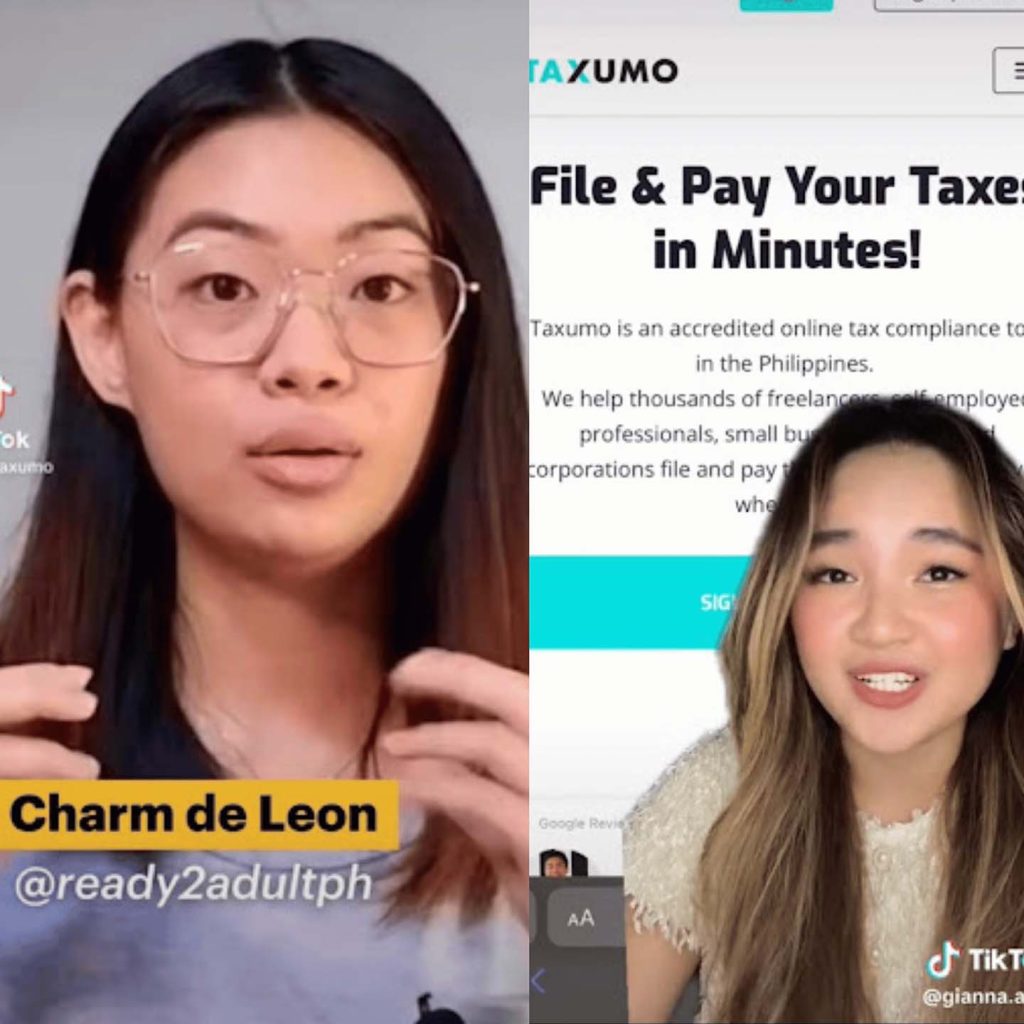 To attend the free tax education webinar and get a chance to receive the free quarterly subscription, interested influencers, and content creators are advised to sign up here.
The first ten influencers and content creators to subscribe to the webinars will receive a free subscription. Winners will be announced during the webinar and through e-mail.
On Taxumo, business owners and self-employed professionals (like influencers and content creators) can track their income and expenses, auto-compute upcoming tax dues, file the appropriate tax forms, and conveniently pay online through accredited payment channels.
Taxumo's new service, Bill Pay Delay, also allows taxpayers to break their tax dues into flexible installments. This means taxpayers can better manage their cash flow thanks to this accessible tax payment option.
To find out more, visit: www.taxumo.com/influencers