MILAN, ITALY — In an intimate and compelling mini-documentary, production company C41, in collaboration with Spotify, has unveiled a captivating urban portrait of a young artist, Rhove. The documentary provides viewers with an authentic glimpse into the life and passion of this emerging rap artist, all while embracing a raw and unfiltered narrative approach.
Rhove, through his lyrics, offers a window into the very essence of his artistry. He shares the passions that fuel his creativity, the purpose behind his music, and a deep connection to his beloved hometown. To ensure the utmost authenticity in storytelling, director Federico Demattè chose a style of narration that is as raw as it is real, allowing Rhove's story to shine through unfiltered. The documentary's visual style takes cues from cinéma vérité, capturing everyday life through faces, looks, and local scenes. A portion of the documentary is filmed in black and white to accentuate the raw street credibility and maintain an urban, gritty feel that showcases the unfiltered reality of Rhove's world.
The documentary unfolds through three chapters, an incipit, an interlude, and a final scene, metaphorically illustrating Rhove's path to success. The narrative focuses on the themes of community, friendship, sports, and the creative process, following Rhove's footsteps through his beloved Rho and his artistic journey.
Spotify – Rhove represents the collaborative spirit of C41 and Spotify in its pursuit of showcasing the vibrant stories of emerging artists. This mini-documentary not only provides a close look at Rhove's artistic journey but also underscores the importance of embracing authenticity and raw storytelling in the world of music and filmmaking.
As Rhove continues to ascend in the world of rap, this documentary is a reminder of the dedication it takes to rise in the world of music.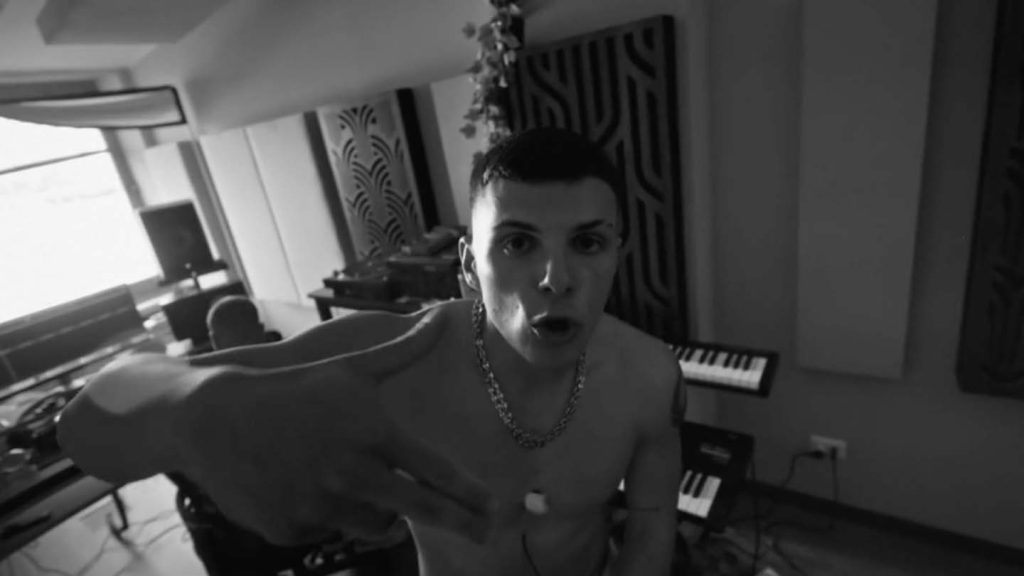 CREDITS:
Executive producer C41: Barbara Guieu (@barbara_guieu)
Creative Director: LEONE (@leonedirector)
Creatives: Inga Lavarini and Giorgia Pedini (@ingalavarini) (@giorgia.pedini)
Director: Federico Demattè (@federicodematte)
DOP: Karim Andreotti (@karimmmmx)
Production Manager: Marco Agnesi (@marcoyobino)
Producer: Riccardo Calvi (@richard_karamazov)
Production Assistant: William Thoelke
Production Assistant: Pietro Mari
Production Assistant: Alessandro Sala
Prop Master: Fabrizio Ribechi
Stylist: Cecilia Broschi (@cecibro)
Stylist assistant: Yaya Zeng (@yayazeng_)
Make-up: Lucrezia Florindi (@__bluet)
1ST AD: Ilaria Valentini (@ilariababavalentini)
Extras Coordinator: Kevin Ferretti (@de.terrente)
Editor: Andrea Salomone (@zio_salo)