MUMBAI, INDIA — In an ode to bring a new perspective to the old festival of Rakshabandhan, India's fastest growing online doctor consultation app mfine, in association with mcgarrybowen India, has launched "mfine Healthy Rakhis."
The festival of Rakshabandhan signifies a "bond of protection" where the sister ties Rakhi on her brother's wrist, wishing him good health and a long life. Meanwhile, the brother, in return, gifts her and vows to protect her.
mfine Healthy Rakhis are a set of digital Rakhis that every sister can easily send and share with her brother using social media platforms like Facebook, Instagram and WhatsApp. But there is a twist. Scanning these Rakhis will lead users to a page where they can get an instant resolution for any of their existing health problems.
Just how each individual is different and has different health problems, these unique Rakhis are embedded with specific QR codes, which lead users to specific pages of specialist doctors or health check-ups. The users can then instantly consult a specialist doctor via chat, audio or video call, or book a health check-up from the safety of their homes. And Rakshabandhan being a special occasion, these digital rakhis provided the users with a special discount to consult a doctor or book a health check-up.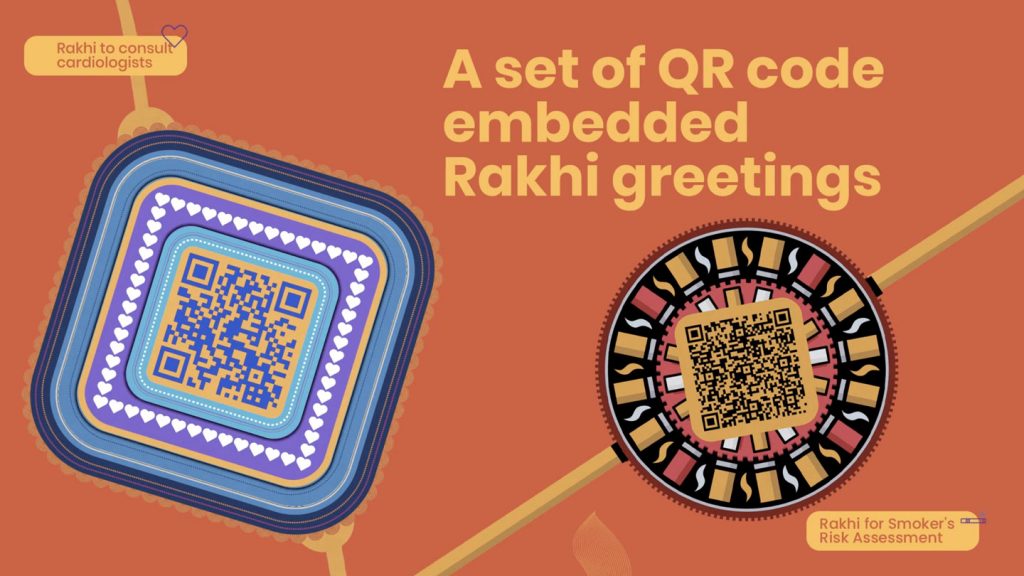 Being an AI-Powered online doctor consultation app, mfine gives patients an immediate online access to doctors from the best hospitals. It has 2500+ doctors, 30+ specialities and 500+ hospitals, which gives users an easy access to consult the specialist doctors from the safety of their homes. Additionally, it also provides online reports and allows free follow-up for five days.
https://www.youtube.com/watch?v=LH6rdfB9Ow4&feature=youtu.be
Arjun Choudhary, Chief Business Officer and Founding Member, mfine said, "It is imperative for a brand to live up to its brand purpose and play a larger, and a more meaningful role in the consumer's life. Rakshabandhan stands for the promise to protect, and that is the very core of our brand too. So, we decided to own the occasion by adding a healthy and digital twist to it."
Aalap Desai, National Creative Director, mcgarrybowen India added, "Consumers have become intelligent and love brands that give them a say in the brand narrative, an opportunity for engagement. And with this campaign, we wanted to take Rakhi beyond symbolism and make it actionable."
To know more about mfine's specialist doctors and at-home check-ups, visit: www.mfine.co.
Credits:
mfine Team
Arjun Choudhary, Chief Business Officer and Founding Member, mfine
mcgarrybowen India Team
Nishi Kant, President
Aalap Desai, National Creative Director
Pragati Rana, General Manager
Chirag Shah, Client Servicing Director
Sreejita Chakraborty, Associate Creative Director- Art
Syed Sharik Hassan, Associate Creative Director- Copy
Nitish Sarkar, Head- Digital Production
Apurba Moitra, Group Account Manager
Saurav Banerjee, Group Head- Art
Sandipan Deb, Copy Supervisor
Prashanti Nagashree, Art Director
Alex Vinter, Art Supervisor
Abdul Ajharuddin Ahamed, Senior Art Director
Sarath Ramachandran, Junior Art Director
Anuradha Shrivastava, Senior Strategic Planner