KUALA LUMPUR, MALAYSIA — In April 2022, oral care brand Darlie Malaysia kick-started its ambitious year-long project #SemangatTogether with Semangat Hari Raya, a musically driven piece that displays the spirit of Malaysians in conjunction with the Hari Raya celebrations.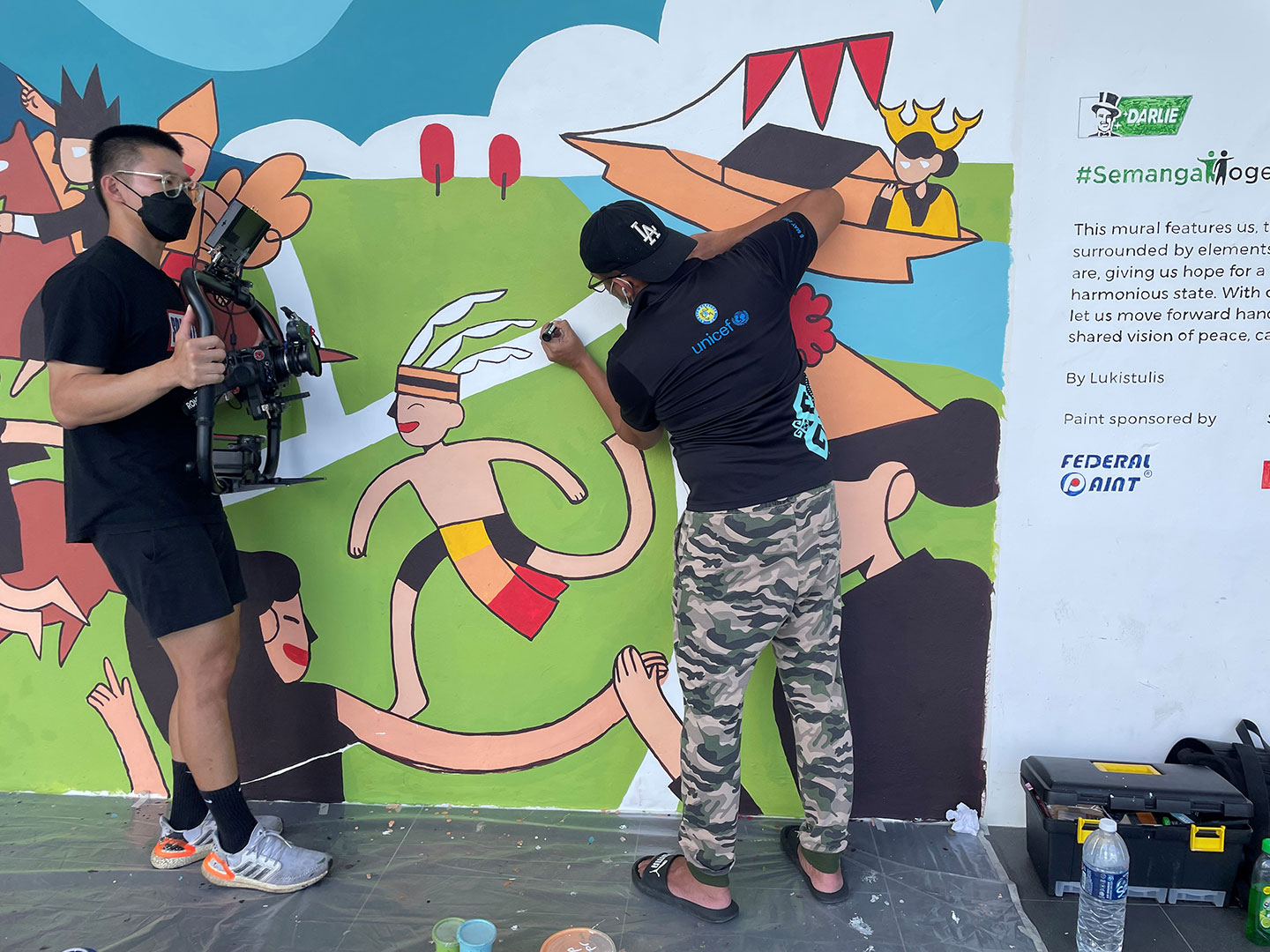 Following the tremendous success of Semangat Hari Raya, which recorded two million views in just three weeks, Darlie presents The Art of Semangat, the second part of the #SemangatTogether campaign which follows two artists from East Malaysia – Artsy Daphy and Lukis Tulis – on their journeys of uniting the people of Sarawak and Sabah respectively through the power of art.
Filmed over the span of two weeks in East Malaysia, The Art of Semangat showcases the creation of two mural pieces that encapsulate the spirit of East Malaysians – one situated in Kuching and the other in Kota Kinabalu – that is only made possible by the coming together of the people.
The Art of Semangat was launched on May 13 on Darlie Malaysia's YouTube and Facebook channels. The film has so far garnered well over 500,000 views.
The third and fourth parts of the #SemangatTogether campaign are slated to be released in July and November respectively.
Artsy Daphy's mural depicts the people of Sarawak being on the same boat and riding the waves together through thick and thin, symbolizing the spirit of unity and togetherness that is shared between Sarawakians. Meanwhile, Lukis Tulis' interpretation of #SemangatTogether paints a colorful picture of Sabahans moving forward hand in hand towards a shared vision of peace, camaraderie, and hope. The mural by Artsy Daphy is located at Bishopgate Rd, Kuching, Sarawak while Lukis Tulis' piece can be found in ITCC, Penampang, Sabah.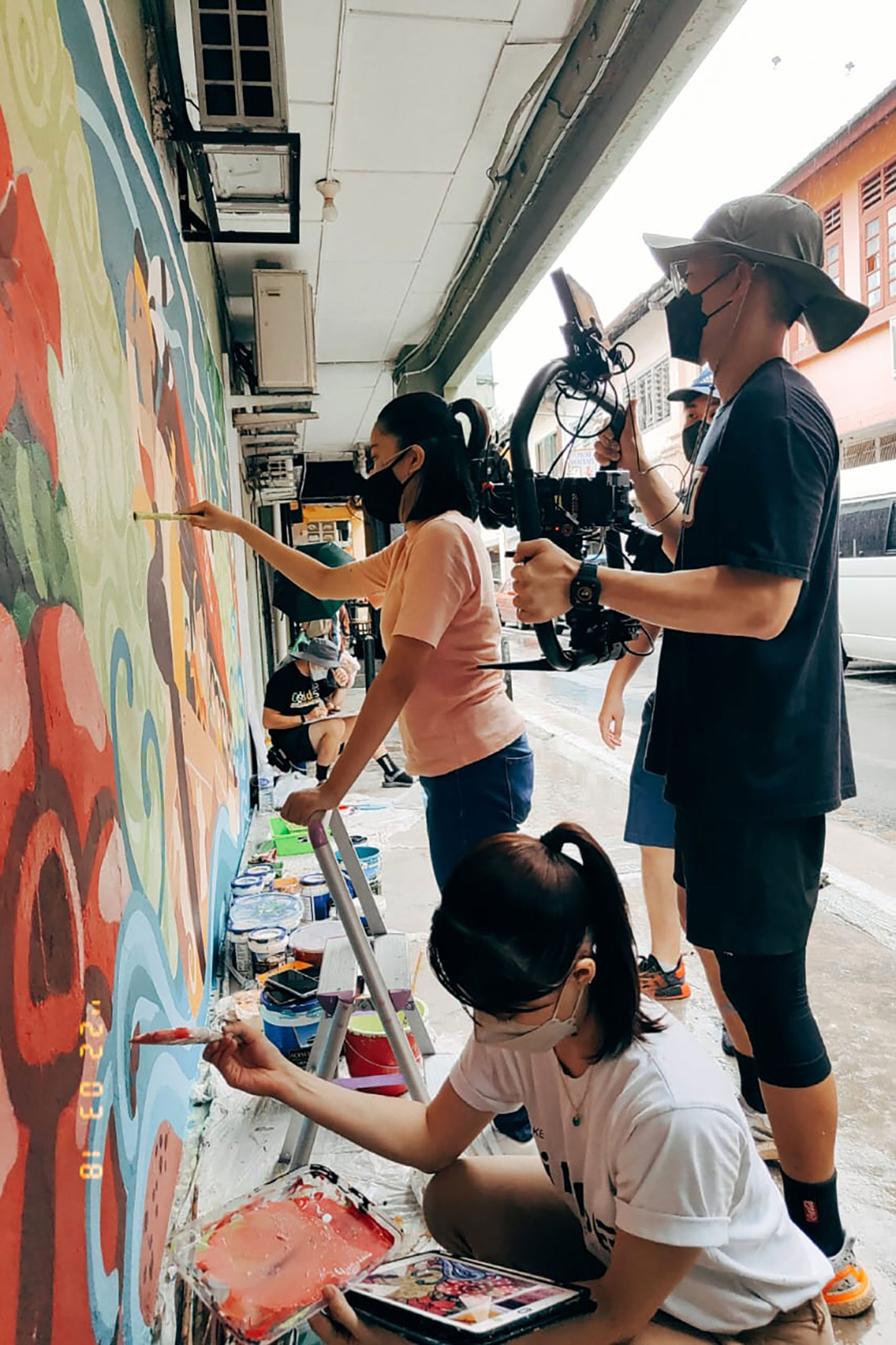 Beyond the content pieces, #SemangatTogether also gives Darlie Malaysia's customers a chance to be part of the campaign through bespoke premiums. During the course of The Art Of Semangat campaign, specially designed plates featuring visual elements from the murals will be given to purchasers of the Darlie Double Action Twin Pack, allowing Malaysians to take home a piece of the one-of-its-kind murals.
"As an oral care brand, it's not often that we get to collaborate with artistic talents, what more for a good cause, that's why this piece of content excited us a lot," Ian Chew, general manager of Darlie Malaysia said. "It has been a tremendous pleasure working with Artsy Daphy and Lukis Tulis to bring The Art of Semangat to life, and on this journey together with them we saw just how united Malaysians actually are and how much beauty we can bring into this world simply by coming together and working towards a common goal. It truly manifested everything that the Darlie brand stands for – connections."
"We may not all be artists or have the talent for fine arts, but what The Art of Semangat has proven is that what we have as Malaysians is the will to overcome our collective challenges together and the generosity to share our efforts… even if it's just a tiny stroke of the brush. If we can continue doing this for one another, I'm certain our future will be as beautiful and bright as the murals in the video," said Ong Shi Ping, the co-owner and chief creative officer of FCB Shout, which has been Darlie Malaysia's creative agency and partner since 2019.
CREDITS
Title: The Art of Semangat
Client: Hawley & Hazel Malaysia
General Manager: Ian Chew
Marketing Director: Melissa Wong
Senior Brand Manager: Adeline Cheah
Agency: FCB SHOUT
Co-owner & Chief Executive Officer: Shaun Tay
Co-owner & Chief Creative Officer: Ong Shi Ping
Head of Creative: Tjer
Associate Creative Directors: Suah Boon Chuan, James Voon, Jonathan Chan
Malay Writer: Sal Abdul Malik
Brand Director: Diana Chua
Brand Manager: Jane Leong
Senior Producer: Cheong Wai Leng, Amin Taib
Production House: Restless Productions
Film Director: Zac Chia
DOP: Nicholas Chin & Jefferey
Executive Producer: Terrance Chua
Producers: Shito & Sam Chee
Offline Editor: NGSS
Colorist: Jing
Music Composition & Sound Design: GTRecords
Composer: JINX
Sound Engineer: Brian Wong