MUMBAI, INDIA — MuscleBlaze's emphatic rise to becoming India's leading sports nutrition brand began with a relentless journey rooted in trust, standing strong on the pillars of quality and transparency, and building a community of "Ziddis."
It has quickly risen as a consumer's favorite brand with industry-first concept introductions like authenticity, protein test certificates, scoop on top, and clinically researched products.
As working out becomes increasingly popular among people of all fitness levels, it is imperative that MuscleBlaze, a brand synonymous with consistently expanding the limits of human potential, establishes itself as the number one choice of sports nutrition for anyone who has embarked on the fitness journey.
Insight and idea
Over the years, MuscleBlaze has successfully helped athletes, bodybuilders, and fitness enthusiasts in their unyielding pursuit of leveling up and achieving the impossible. It has helped them stand out and break away from the normal.
Now, as the fitness culture becomes more democratized, more and more people are embarking on the fitness journey. These people might not have the drive and ambitions of the "Ziddis," but they are just as inspired to embark on a journey to realize their potential and become the best version of themselves.
Like any other transformative journey, the fitness journey begins with heeding the call to create a better version of yourself.
MuscleBlaze, with its range of Biozyme Whey Protein that allows 50% more protein absorption and faster recovery, seeks to help people answer the call and become the better version of themselves as they embark on this fitness journey.
Ritu Sharda, Chief Creative Office at Ogilvy North, said, "In a world cluttered with fitness advice, suggestion, and counsel, one tends to get burdened and confused. But there is one thing that has the power to truly push your limits and get you going, your own inner voice. We have tried to capture the same for Muscle Blaze. This film, 'Answer the Call,' talks to everyone who aims to get fit despite all the hurdles and challenges life throws at you."
Execution
The latest MuscleBlaze TVC follows three people on their transformative journey. All three protagonists deal with a profound and deeply personal battle. The tensions faced by each of the protagonists are deep-seated, longstanding, and ongoing.
The challenges faced by the characters and the inciting incident at which the call is metaphorically heard define the fitness journey for each of them. As they respond to the call, or answer the call, they find themselves on a path of self-improvement and transformation.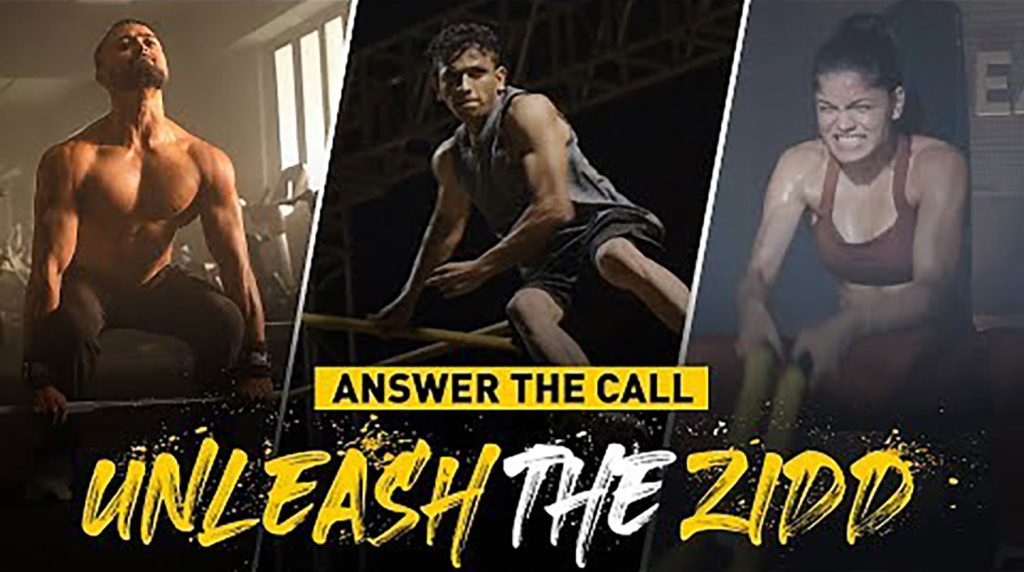 The three characters, as they continue on the journey of physical and mental transformation, finally find themselves overcoming the obstacles that confronted them initially, and in the process becoming the better version of themselves.
The TVC has been conceptualized by Ogilvy, Gurgaon, and has launched on YouTube and other digital channels.
CREDITS:
AGENCY: OGILVY GURUGRAM
Prakash Nair, President & Head of Office, Ogilvy Gurugram
Ritu Sharda, Chief Creative Officer, Ogilvy North
Divya Bhatia, Group Creative Director
Himanshu Chandola, Creative Director
Jigi Yadav, Creative Controller
Chakori Prasad, Associate Creative Director
Pawan Bhatt, Executive Vice President
Siddhartha Ghose, Vice President
Manasvi Chahar, Group Account Manager
CLIENT: MUSCLEBLAZE
PRODUCTION HOUSE: FIRST DECEMBER FILMS
Atul Kattukaran, Director
Ganesh Pareek, Executive Producer