TEL AVIV, ISRAEL — Tiv Taam, a renowned food retail chain, has taken a momentous step toward promoting inclusivity and acceptance by teaming up with creative agency BBR Saatchi & Saatchi to launch a campaign in honor of Pride month.
Despite some Israeli's negative sentiments toward same-sex relationships, the brand stood for "the freedom to choose." It cleverly highlighted the absurdity of the issue by featuring same-sex couples enjoying a meal together and almost sharing a kiss over a plate of pasta.
The message is clear: regardless of "something doesn't sit well," Tiv Taam offers a tasteful solution. Whether it's accommodating dietary preferences like gluten-free options or embracing the LGBTQ+ community, Tiv Taam is a place where everyone is welcome.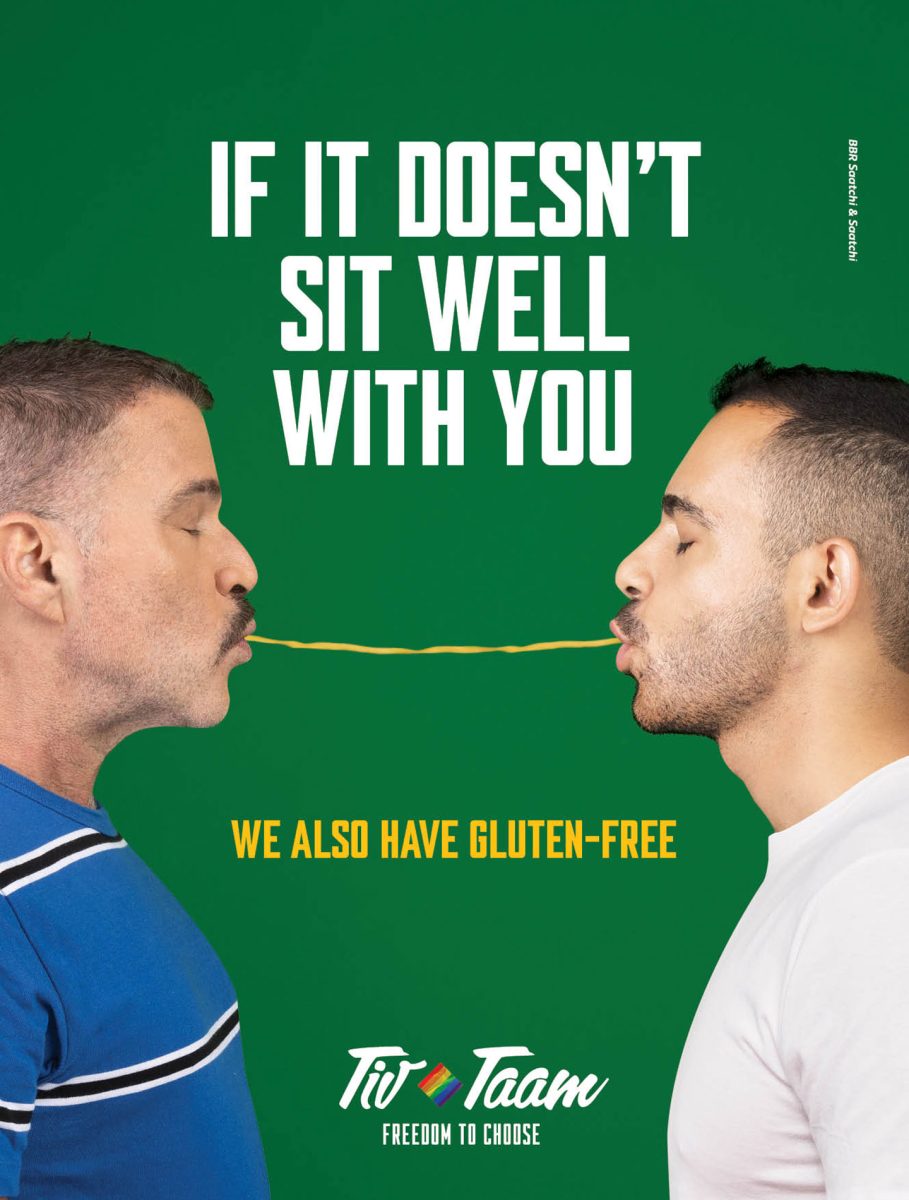 As we celebrate Pride Month, let's remember that true freedom means having the power to choose who we are and who we love. Happy Pride Month, and always remember that you have the freedom to choose.
CREDITS:
Advertising agency: BBR
CEO: Shelly Shamir Kenan
Creative VP: Yigal Ezra
Creative Director: Gali Divon
Art: Niv Eitan
Copywriter: Abigail Yeshua
Customer VP: Ran Danino
Supervisor: Michal Hezekiah
Client management: Shir Kidan Kandil
Production: Anat Harari
Studio manager: Leah Weiser
Studio: Omri Rothman, Yael Lechin, Yulia Zak
Traffic: Ronit Duanis
Photographer: Geva Talmore