MANILA, PHILIPPINES — Rakuten Viber, the global leader in private and secure messaging and voice-based communication, has launched a new suite of business tools for small and medium-sized businesses starting in the Philippines. Through the introduction of diversified business solutions, the superapp is becoming a communications hub for a wide range of businesses, supporting their marketing goals and enabling local users to discover services.  
60% of online shoppers say they would abandon brands that fail to personalize their content. To adapt to these expectations, businesses can turn to their customers' preferred messaging apps to deliver tailored experiences. With over one billion downloads on Android alone, Viber introduces businesses to a large pool of potential customers. Based on this growing demand for brand-user interaction on the app, Viber expanded its suite of tools to help businesses reach new customers, build and retain loyalty, and drive sales. 
The first solution to launch on the platform will be a free, self-serve communications hub for small and micro businesses to conveniently engage with local customers, manage incoming queries, enhance a business's discoverability, and drive sales. Additional value-added services for medium-to-large business accounts will be available soon.
Viber's free offering for small and micro businesses was inspired by its successful Viber Business Accounts product for enterprise-sized-level companies. In the first half of 2023, Viber recorded a 30% year-over-year increase in business accounts created and a 34% year-over-year increase in delivered business messages in the Philippines. 
New features include: 
Public business profile: Businesses can create a public, searchable business page featuring all essential information. The profile can be shared with customers inside the app or even with people who are not Viber users yet.
1:1 customer chats: Businesses can respond to customer requests right away over instant messaging. 
Discoverability through Viber search: Businesses can find and retain loyal customers on their preferred day-to-day conversations app where customers can discover local products and services by searching for the business name or category. 
Dedicated chat folders: Businesses can conveniently store customer messages separately from personal messages with family and friends. Users will also have easy access to a separate Business Inbox folder for storing their conversations with businesses.
Product catalog: Business owners can effortlessly add new products or services to their business page's catalog. Customers can explore and inquire about the items by sharing the link to the product directly in the chat.
Viber's new self-serve business accounts are available now in the Philippines and Greece and will launch in additional countries soon. The company also plans to introduce features like broadcast messages, voice calls, and quick and automatic replies that will take communications for small business owners to the next level. Tailored pricing plans will be offered soon based on market feedback to expand the initial set of free self-serve business solutions. 
While developing the new solution, Viber invited Filipino MSMEs to participate in the beta test. As part of its personalized onboarding process, the company curated audiences at 15 local trade shows, listened to their input during 300+ in-depth interviews, and built core features like catalogs, search, and discoverability based on the feedback received from local business owners.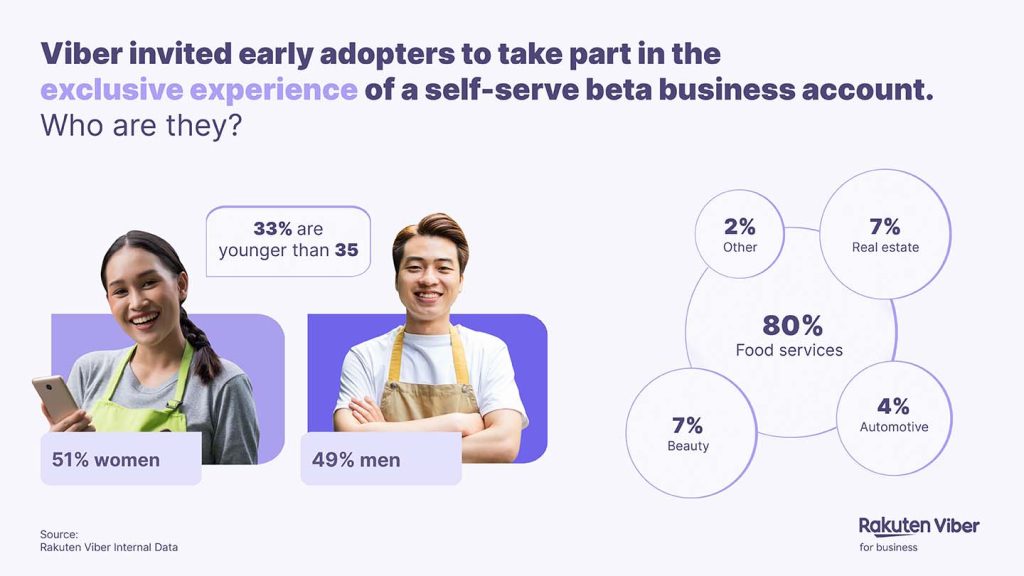 Early adopters are already starting to see positive results from Viber's new features for small businesses. Philippines-based shop owner Nene Tamayo opened Nene Prime Foods in 2014 to sell bottled gourmet bangus and other Filipino specialties. Viber is Nene's primary platform for communicating with customers, allowing her to add a personal touch to conversations that help her build and retain a loyal following. Customers can find Nene's business when they search for Filipino food and reach out directly over one-to-one chats, enabling a smooth customer experience. 
Mon Cabsag, Owner of Bistro Box, a shop that sells baked goods, shared, "Starting out in the midst of the pandemic, my business found a growth partner in Viber. Now, with the new tools that the app gives, I can effortlessly engage with my customers, offer them tailored assistance, and ensure seamless communication about their orders."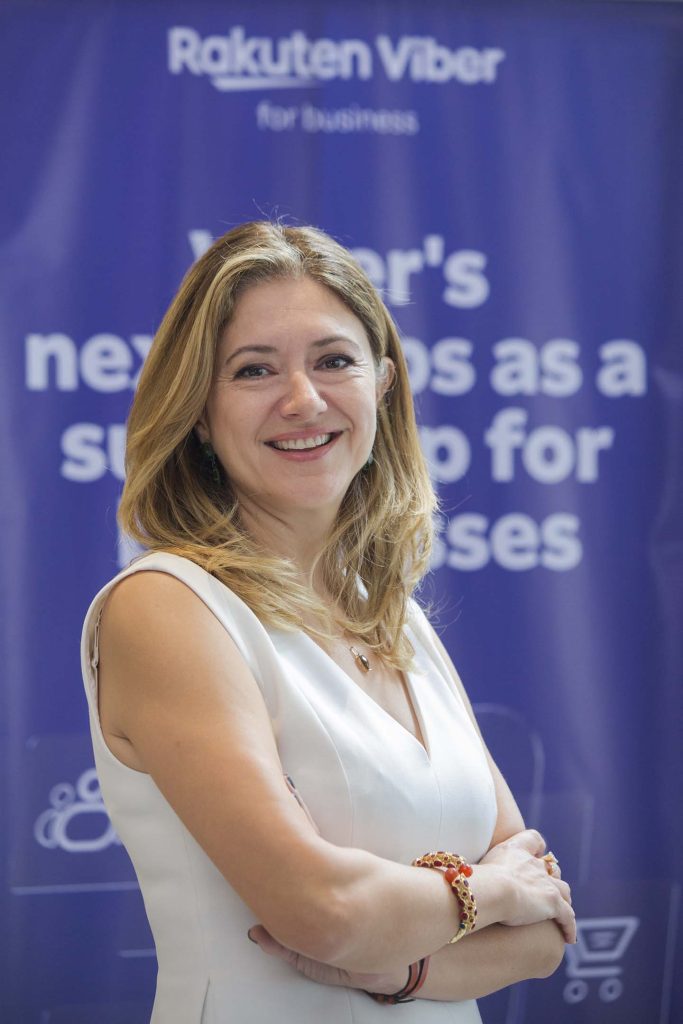 "We invited early adopters to take part in the exclusive experience of a Viber self-serve beta business account. Now, we invite all MSMEs to start their growth journey with Viber," said  Cristina Constandache, Chief Revenue Officer at Rakuten Viber. "As we expand our business portfolio, we are committed to tailoring solutions to the unique needs of businesses of every scale. Our mission is clear: to offer customized services for enterprises of all sizes. For those seeking growth, we deliver solutions that pave the way right within the app. With Viber as a growth partner, businesses have a communications platform for adapting to new challenges that arise on their business journey."  
For more information on Viber for Business, visit the website.