MANILA, PHILIPPINES — Last June 15, the country's premier food and beverages expo went back on the ground once again at World Trade Center Manila. Manila Food and Beverages Expo (MAFBEX) brought everyone to a new world of good taste as the return was welcomed by various speakers and guests of honor at the opening ceremony.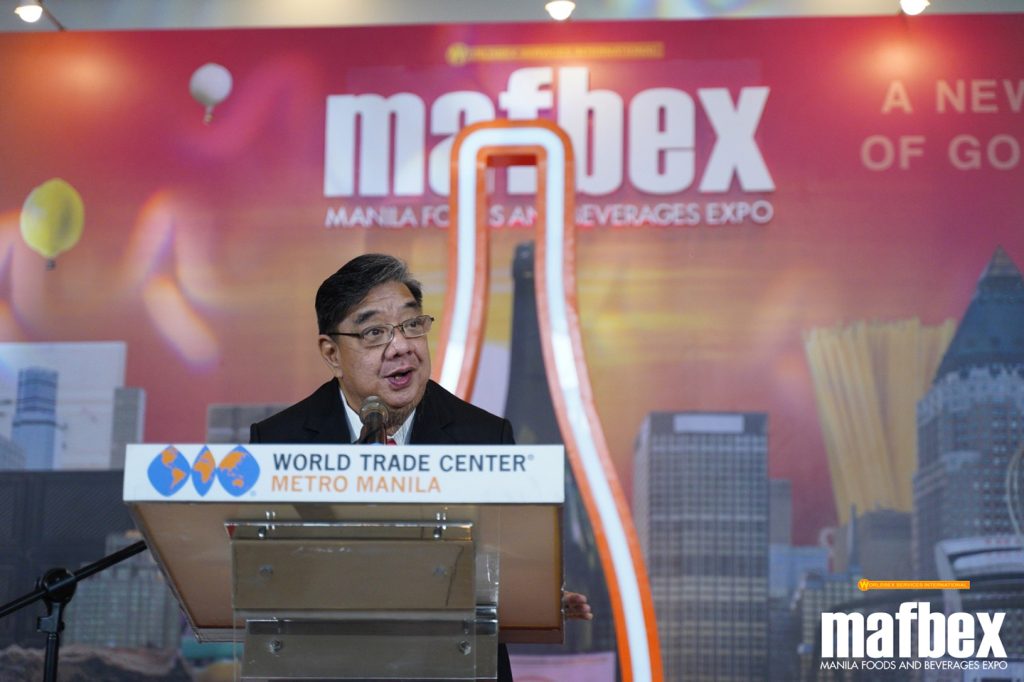 WSI's founding chairman, Joseph Ang, gave thanks for the continuous support for MAFBEX. Mayor Imelda Calixto-Rubiano represented by Chief Peter Eric D. Pardo, the chief of staff of the Mayor of Pasay, also talked about the importance of local tourism and revitalizing the economy from the pandemic. Woodrow C. Maquiling, the undersecretary of the Department of Tourism, also welcomed the return of MAFBEX on-ground. Lastly, Senator Imee Marcos also discussed the importance of the logistics of food and the role of agriculture in the food industry during her speech.
Marcos, Pardo, Maquiling, along with Ang, Levi Ang, Jill Aithnie Ang, and Rene Ramos initiated the ribbon-cutting ceremony to celebrate the opening of MAFBEX.
Important figures in the food and beverages industry such as the Department of Agriculture's Undersecretary Evelyn Lavina and Undersecretary Kristine Evangelista, Dr. Ramon Yedra, the OIC Agribusiness and Marketing Assistance Services (AMAS), Benhur Ong, Chancellor of De La Salle – College of Saint Benilde, Dean Marie Castro of SHRIM DLS-CSB, and celebrity chef Ninong Ry also joined the opening ceremony and participated in the ribbon-cutting.
This year's 16th edition of MAFBEX brings the Chefs of the World program, Demo stages, and the Flaircup Competition on-ground once again. Besides that, there are also various zones, including the Brew District, that professionals, home cooks, and hobbyists can visit to find new and familiar products that can help elevate their cooking.
MAFBEX is organized by Worldbex Services International in cooperation with De La Salle- College of Saint Benilde School of Hotel, Restaurant, and Institution Management, and for the benefit of ABS-CBN Lingkod Kapamilya Foundation.
For more information about MAFBEX, you can check their Facebook page or their Instagram page @MAFBEX.