On Saturday, August 3, ten female founders competed in a pitch competition hosted by QBO Philippines and She Loves Tech.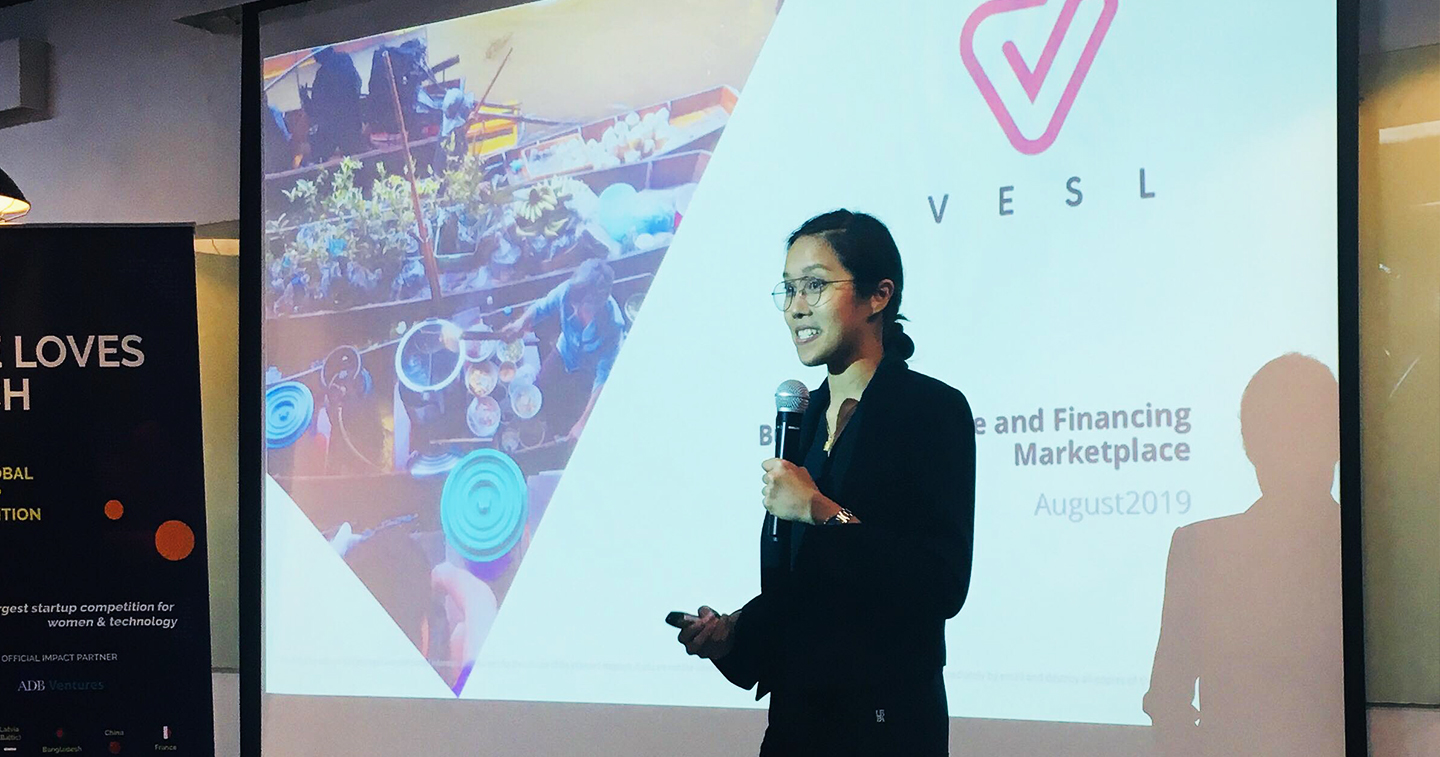 Now the largest startup competition promoting both technology for women and technology by women, She Loves Tech, founded in 2015 has featured over 1000 startups across the globe in its four year existence, who have gone on to collectively raise more than US$70 million dollars from top venture capital firms like Sequoia Capital and Wavemaker and top tech companies like Microsoft and Amazon.
The competition has also improved the visibility of female tech founders the world over, garnering over 1200 media features, a live audience of over 1 million people, and over 500 million media impressions.
The story at She Loves Tech Philippines 2019 was no different. At QBO Philippines, the very best female-led founders in the nation, including those at the helm of FHMoms, Antipara Exploration Inc, Payo, StyleGenie, 1Export, Goally, Container Living PH, Enabling Technologies, SmartBride, and VESL Pte Ltd, pitched their companies.
After tense deliberation, VESL, 1Export, and StyleGenie were awarded SparkUp's Bayanihan Ecosystem Award.
"This Bayanihan Award reinforces our team to work harder in serving both online shoppers and MSME retail brands through our platform," said StyleGenie co-founder and CEO Abbie Victorino, who co-founded the fashion-tech company with Steph Oller, Minrie Macapugay, and Rhijean Sarenas.
"We are grateful for the Startup Bayanihan Ecosystem Award because it validates the work that we currently do for MSMEs in the country. We believe that we still need to learn and do so much for Philippine exports, and this award gives us a platform to show what we can do to contribute," said 1Export founder and CEO Mel Nava.
VESL was declared the grand prize winner before a packed audience full of tech and ecosystem leaders, including fellow founders, investors, community builders, media, students and other stakeholders.
Led by an all-women founding team of Maureen Nova Ledesma, Jessica Manipon, and Yroen Guaya Melgar, VESL was accelerated by Startupbootcamp in Fintech in 2017 and aims to boost economic development in Southeast Asia through a platform that connects trade lenders and businesses to per invoice trade credit insurers.
With their victory in She Loves Tech Philippines 2019, VESL will have even more resources to scale their platform across Southeast Asia. They will get a US$15,000 activate package courtesy of Amazon Web Services, copies of The Finishers courtesy of Ambidextr, and media values from tech-focused publication SparkUp.
Most of all, VESL will move on to the global stage of She Loves Tech, getting a free trip to Bejing to attend a bootcamp whose attendees routinely include Asia's top unicorns and a chance to compete to be the global winner.
According to She Loves Tech, the global winner gets "special media and mentorship prizes, fast track access to our partner accelerator programs, and in-house advisory services" as well as "an equity-free cash prize of $15,000" from "She Loves Tech sister fund & Asia's first gender lens VC fund – Teja Ventures and our partner VCs."
"This win is very encouraging for Vesl to keep the faith and stay on course. However, we know that this is just one step towards our goals and that real victory is measured by our impact to the society. We go full speed ahead towards closing the trade finance gap! It's a bonus to be recognized," said VESL Co-Founder and Chief Marketing Officer Maureen Nova Ledesma.
ABOUT QBO
QBO Innovation Hub aims to develop, grow, and scale a competitive startup ecosystem in the Philippines. QBO provides an avenue for collaboration and innovation with the vision of helping Filipino startups change the world.
QBO is made possible through the shared vision of IdeaSpace Foundation and supported by JP Morgan Foundation, the Philippine Department of Science and Technology (DOST) and the Department of Trade and Industry (DTI)
ABOUT SHE LOVES TECH 
She Loves Tech is the world's largest competition for women and technology taking place in more than 20+ countries this year. Over the past 4 years, startups who have joined She Loves Tech have raised over $70 million in funding for companies all around the world. She Loves Tech aims to empower women and assist in the development of female leaders in the tech industry.