MANILA, PHILIPPINES — As the Philippines' biggest player in retail, SM needs no introduction. For decades now, the brand has been a household name familiar to every Filipino. But, with the ever-changing customer landscape, even brands as established as SM can't be complacent. There is always a need to stay fresh, relevant, and, most importantly, in tune with what customers are looking for.
SM knows this. The giant retailer has taken the steps to show how far it's come from its beginnings decades ago, recently launching a brand refresh that more accurately represents who it is as a brand in today's age.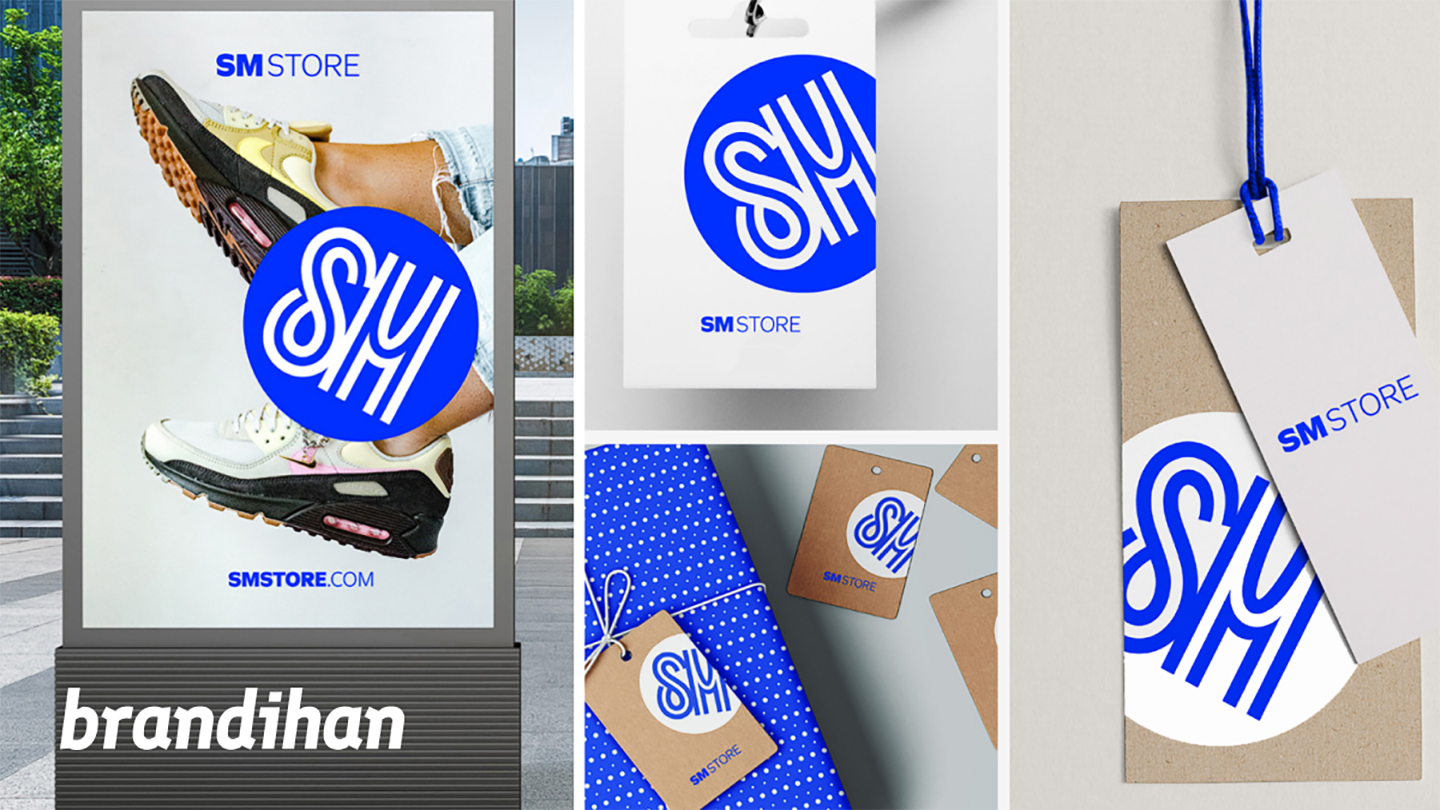 With so many factors that have recently shaped the change in consumer needs — most significantly the pandemic and the shift to the digital world — it's no surprise that even one of the Philippines' most recognizable brands has opted for a refresh.
"SM has had a long history of evolving with the needs of the consumer. This journey has taken us from our origins in the first Shoemart in Avenida to our many innovative ways to serve our customer needs like the SM Personal Shoppers," SM Retail Vice President for Corporate Communications Catherine Ileto told adobo Magazine. "Our latest brand refresh makes our brand more vibrant and more recognizable, especially in the digital space."
However, despite this not being the first time SM as a brand has been refreshed since its humble beginnings as a shoe store in the streets of Carriedo, each refresh is a difficult thing to tackle. Especially with a brand as stable and classic as SM, it takes a lot of work to balance dynamism and recognition. So, the refresh was not solely centered on making everything look more modern and forward-looking. There was also a need to fully understand the history and identity of the brand, and ensure that those things could still be found in the fabric of who SM is after the rebrand.
"The process took several months as it started in late 2021 and then rolled out in early 2022," Catherine said. "The process of learning about the consumer, reviewing the deep legacy of the brand, and aligning this with our values and vision were all captured in the process."
Catherine added, "As with any process that involves change for a well-loved brand, there were challenges. Our leadership team, though, saw the vision and focused on this to encourage everyone to take courageous steps forward."
With such a major task at hand, SM knew it had to find a partner who could achieve its vision for the brand refresh. The SM team found that partner in Pentagram, a world-renowned design studio whose expertise in strategy and positioning, websites and digital experiences, and data visualizations and typefaces helped in shaping a brand identity for SM that was modern and digital-ready, without taking away from its familiarity and history.
"Given the rich legacy and forward-looking vibrance of the SM brand, we looked for a partner who could journey with us and co-create our brand refresh. We found that Pentagram was the perfect partner for this," Catherine shared. "Their portfolio spans five decades, many industries, and clients of every size including Tiffany & Co, The Oprah Winfrey Show, Sundance Film Festival, Rolls Royce, Nissan, Time Warner, FIFA, United Airlines, and Nike."
Apart from the brand refresh, SM is evolving and expanding its services in other ways too, including ones that aim to better its impact on the environment. With climate change becoming more and more of a concern as time passes, SM has shown that a part of adapting to current needs also involves the needs of the environment. Hence, the SM Green Movement came about.
"We have had a long history of running sustainability programs in SM. This experience has taught us that to make a difference we need to involve our communities," she said. "Through the SM Green Movement, we can work toward the improved quality of life for our communities through priority initiatives of Green Planet, Green Living, and Green Culture."
Catherine also touched on the launching of SM Green Finds. As part of its green efforts, SM launched this initiative to promote eco-friendly products and make it easier for customers to find and support brands and businesses that prioritize sustainability.
"Today's customers are more conscientious, and they patronize products that live out their values. In this spirit, we launched SM Green Finds – our first step to highlighting products that incorporate sustainable practices within their value chain," Catherine said. "This helps our customers learn more about the sustainable journey of various brands, as well as encourages our supplier partners as they advance in their sustainability journeys."
From the brand refresh to the sustainability initiatives SM has launched and continues to build upon, the effort to keep up with customers' needs is definitely there, and remains to be a huge part of SM's place in the Filipino consumers' lives and decisions. However, according to Catherine, this isn't the end of SM's journey to keep evolving.
"As our customers evolve, we evolve with them and as they have come back to the joy of safe shopping we have planned more activities to celebrate this," she said. "You will be seeing several of these come up in the next few weeks."