MANILA, PHILIPPINES — Day two of Graphika Manila saw a wide array of speakers, experts from different practices and disciplines in the creative community. Perhaps one of the most eccentric of the presentations shown was that of Japan-based Creative Designer and AR Developer Mitsuko Ono, who wowed the audience when she revealed her filters onstage, many of which are some of the most popular filters on various social media platforms today.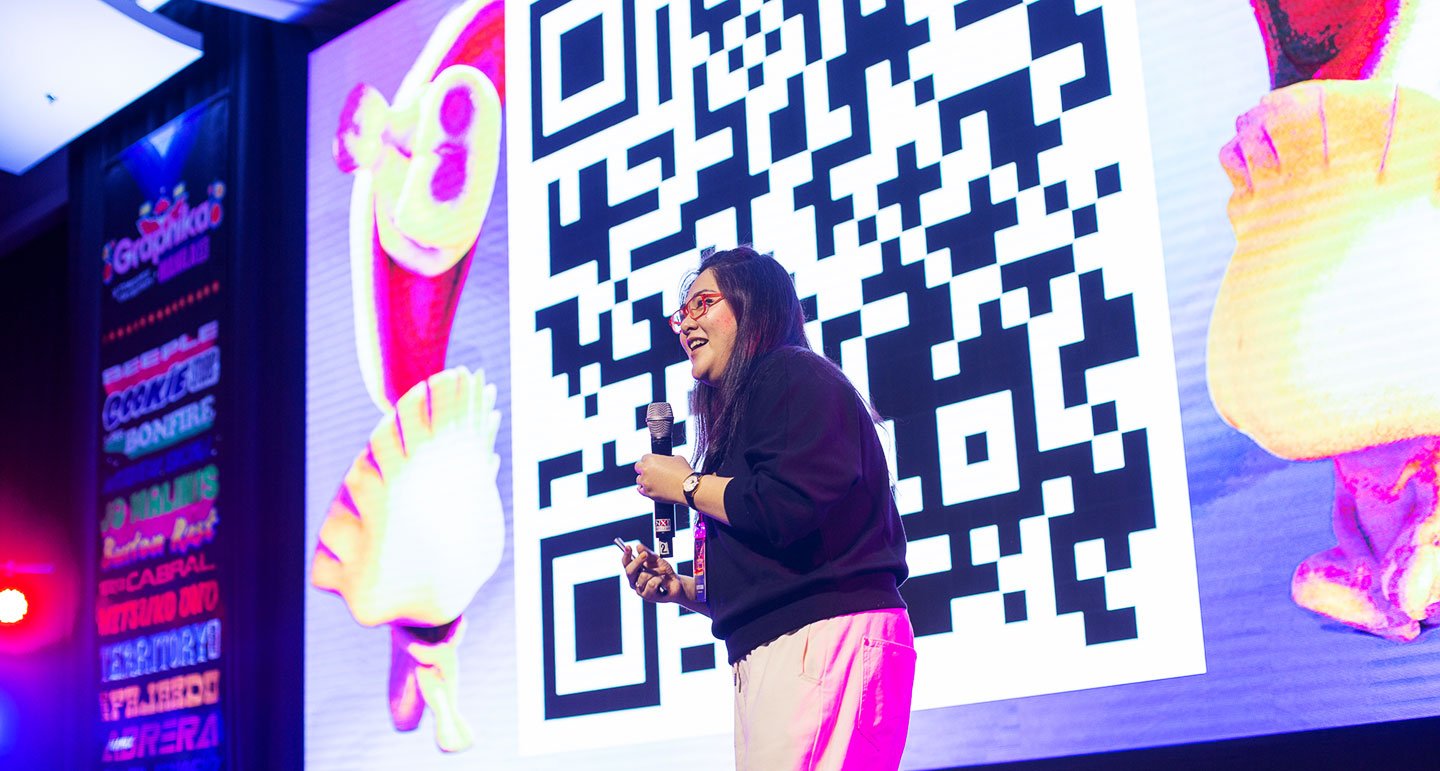 Mitsuko took the stage by first introducing who she was: a creative designer based in Osaka, Japan who does augmented reality and mixed reality. She was born and raised in the Philippines – which added to her overall excitement about speaking at Graphika for the first time – and she prefaced her talk by sharing how she made a name for herself in the industry without a university degree.
The answer? Constant learning and exploration.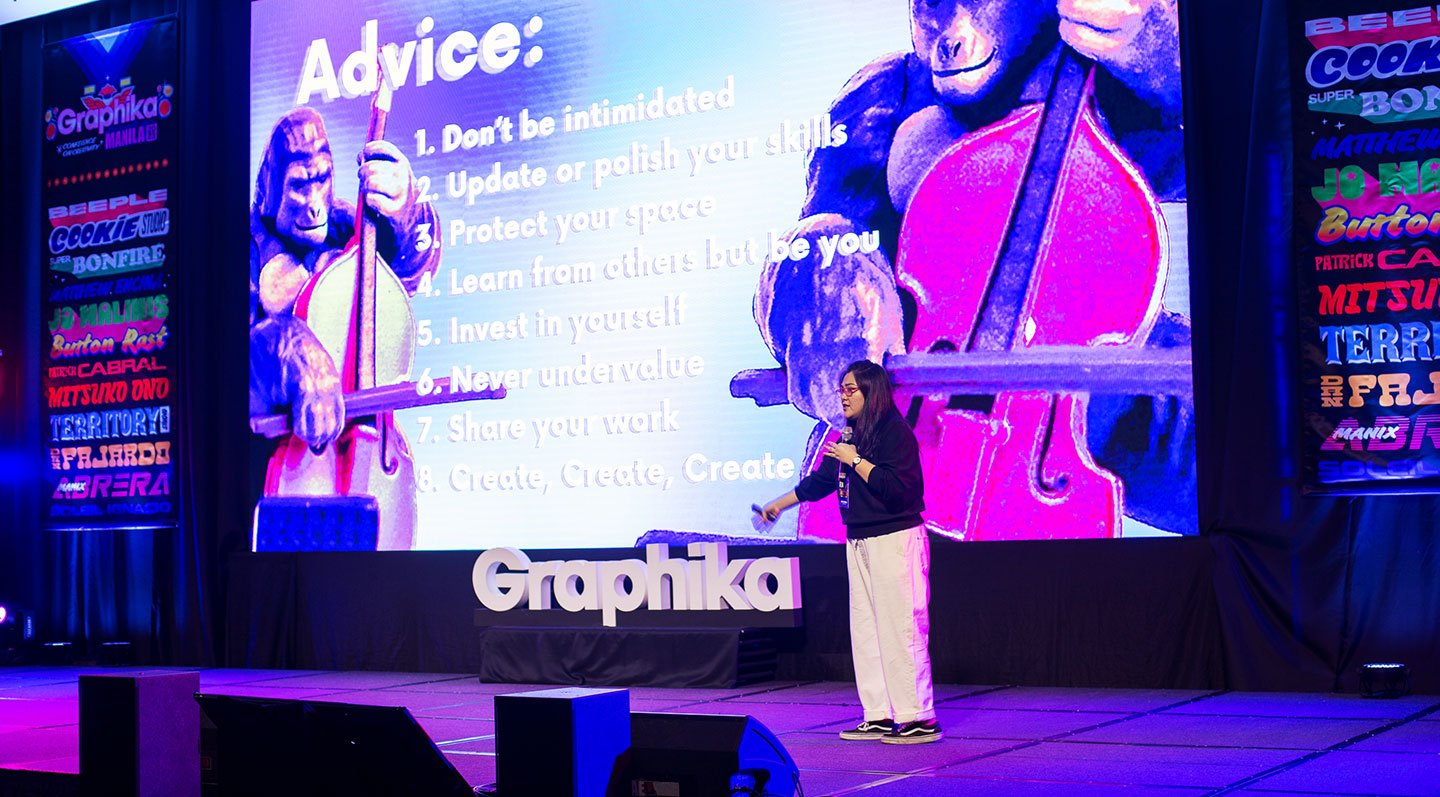 "I was working as a multimedia designer, so I already knew how to do animations [and the like]. I also learned 3D so it was easier for someone like me to go into AR because I already have the skillset that was needed, and I just learned more. All that helped me shift to AR," she told adobo Magazine. Mitsuko, despite not going to college, emphasized the importance of learning throughout her talk. She underlined her self-learning practice of watching countless tutorial videos on YouTube, signing up for online courses on platforms like Udemy, and continually designing and creating for herself to further hone her craft.
Mitsuko's process in creating AR filters:
1. Doodle
2. Create it in the system
3. Publish online and play! #graphika #graphikamanila #GraphikaManila2023 pic.twitter.com/zehFLPeI7q

— adobo magazine (@adobomagazine) February 12, 2023
"Artists just need to create more. It helps with everything, like finding your style [and] promoting your work, it all boils down to creating more art. Never stopping," she said.
Surely enough, the work she shared onstage was unlike anybody else's in this year's speaker lineup, garnering laughs and fascination from the crowd with her bold colors, indescribable animations, and surreal experiences. Most of her work can be seen on her social media pages:
"I have all of these crazy ideas in my mind, and sometimes when I'm just about to fall asleep, all these ideas pop up in my head. I don't know why. When I see stuff I [imagine] so many stories. I think it's just that. I'm just a little weird," she mused when asked about how she's able to come up with her extraordinary designs.
Her main advice for anyone who also wants to develop for augmented reality is this: "Just learn, and learn, and learn. When you publish something, try your best to be original, try your best to be you. Because no one else will do that for you." A valuable insight from someone with some of the most unique creative works online, developed from purely her wild imagination and uninhibited exploration of tools at her disposal.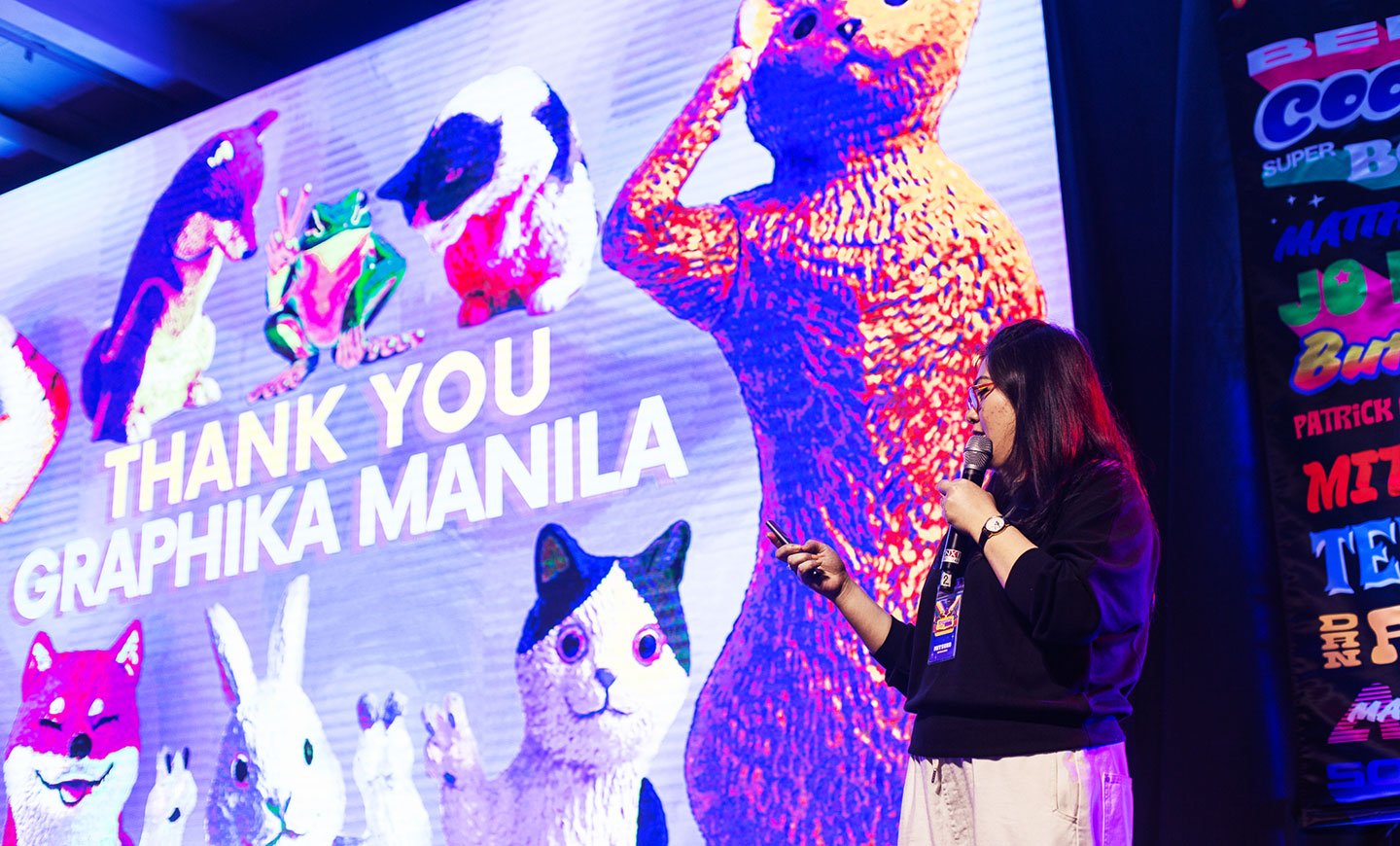 adobo magazine is an official media partner of Graphika Manila 2023.