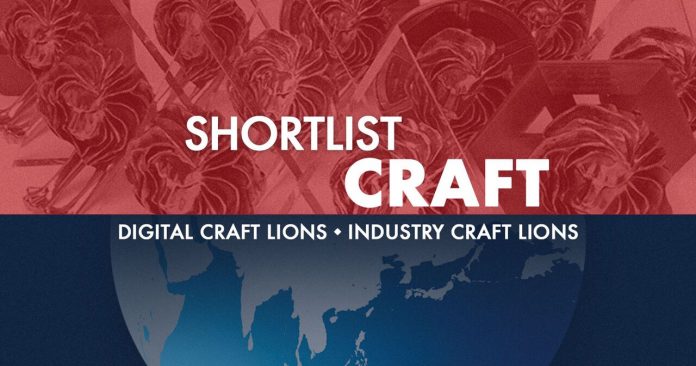 Cannes Lions 2019 has revealed the shortlist for Digital Craft Lions and Industry Craft Lions. The Craft track focuses on the skill, talent, and flair used to deliver the ideas of each agency. The following countries and agencies from Asia have impressed the jurors with the handling of their chosen craft.
Digital Craft Lions
For the Digital Craft Lions category, only one country from Asia got in. The BBDO Guerrero from the Philippines bagged the spot with their "Wrong World Finals" campaign.
Snickers | Wrong World Finals from BBDO Guerrero on Vimeo.
The complete list of the Digital Craft Lions shortlisted entries can be found here:
Cannes Lions 2019: Digital … by on Scribd
Industry Craft Lions
Among those in the Industry Craft Lions shortlist, six countries from Asia got in: Pakistan with one entry, China with one entry, United Arab Emirates with four entries, India with six entries, Japan with 14 entries, and Hong Kong with a whopping 37 entries.
Among those six countries, 11 ad agencies got in: BBDO Pakistan (1), BBDO China Shanghai (1), Impact BBDO Dubai (4), JWT Mumbai (6), Dentsu Inc. Tokyo (11), Beacon / Leo Burnett Tokyo (1), SHA Inc. Tokyo (1), TBWA\ Hakahudo (1), Ogilvy Hong Kong (15), Cheil Hong Kong (13), Cheil Worldwide Beijing / Cheil Worldwide Hong Kong (13) with 57 entries all in all.
One of Cheil Worldwide Hong Kong's entries that got into the Industry Craft Lions shortlist is their Chupa Chups campaign.
The complete list of the Industry Craft Lions shortlisted entries can be found here:
Cannes Lions 2019: Industry… by on Scribd