MANILA, PHILIPPINES — The term "social commerce" has been thrown around over the last year or two. It is one of the fastest-growing trends in the Philippines as a result of how much time consumers, particularly younger generations, spend on social networking sites.
"The social commerce sector is outpacing traditional ecommerce channels and physical retail establishments in the Philippines as consumers increasingly turn to social media platforms to find and buy products via social networking sites," said digital marketing firm Truelogic's Managing Partner Bernard San Juan III.
According to research firm Research and Markets, the social commerce industry in the Philippines is expected to grow by 30.4% in 2022, with gross merchandise value estimated at $682 million. Apart from that, it is expected to grow by 27% annually to reach $2.7 trillion by 2028.
Research by A Global Web also revealed that Filipinos have embraced online shopping and are likely to do so even after the pandemic is over. Around 62.5% of the population purchased a product online, with 43 million purchasing goods via the internet.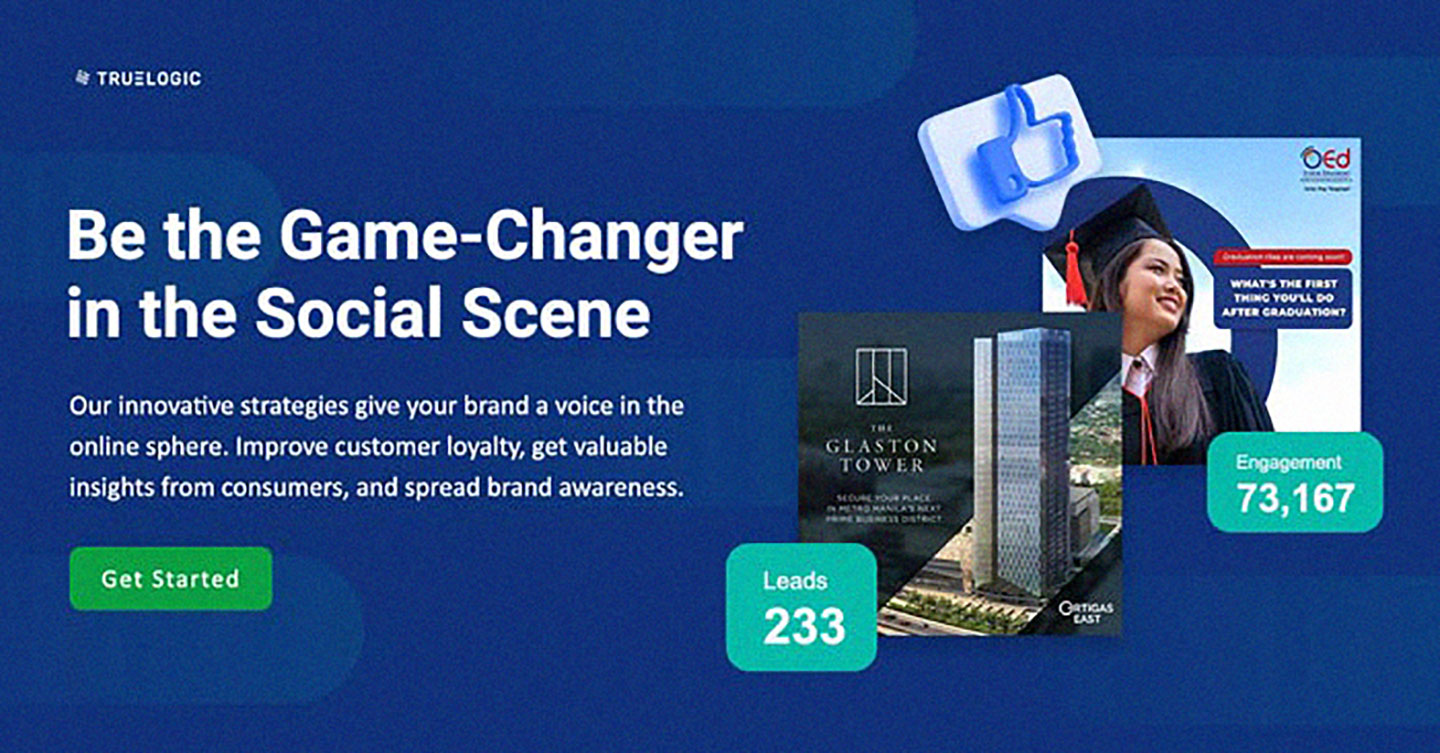 The growth will be driven by Gen Z and millennial consumers, who will account for 62% of global social commerce spend by 2025, information technology company Accenture reported. The report also found that clothing (18%), electronics (13%), and home decor (7%) will make up the highest number of purchases globally.
Bernard San Juan shared how your business can take advantage of the growing social commerce trend.
Use an AI chatbot to streamline sales and customer support
A quick and competent response to a customer's query can make the difference between a sale and a shopping cart that has been abandoned. You can automate customer service and make sure that your customers are looked after 24/7 with the appropriate tools.
"Use an AI chatbot to connect your social media channels and online commerce. The chatbot responds in real time to questions from customers who contact you on social media about your inventory or order monitoring," Bernard suggested.
Engage your audience
You must keep in mind the "social" component in order to build a great social commerce experience. You can't simply throw away your catalog. Respond to inquiries, provide useful and engaging content, and be genuine. Create a chatbot to assist customers in advancing through the shopping process.
Pay close attention to comments and shares in your shop, and when necessary, answer or provide customer assistance. Setting up social media monitoring on all platforms can be a terrific way to discover comments or business news outside of your immediate circle.
Promote reviews
At least 93% of internet buyers claim that a review can influence or sway their choice. Collecting social proof is essential to establishing a good image online, whether it be through automatic follow-up emails asking for reviews after a product has been delivered or incentives like contests to persuade past clients to weigh in and share their experience.
Once you've received some favorable feedback, creatively promote it on your social media pages by publishing user-generated material or just compiling a carousel of supportive remarks.
"The rapid expansion of e-commerce this year will give marketers additional opportunities to create social commerce experiences as social media continues to develop. Social commerce enables businesses to reach customers where it matters and provide frictionless purchase experiences. If you're new to social commerce, well-known platforms like Facebook and Instagram are excellent places to start," Bernard said.
"To be successful in social commerce, marketers must have a clear plan and use the appropriate channels to reach their target audience. Even as brick-and-mortar reopens in the new normal, it's become clear that social commerce is here now, but there is more to come," he added.
If you want to learn more about social commerce, you can listen and subscribe to Truelogic's Spotify, Google, and Apple accounts. Webinar episodes are free to watch on Truelogic Inc. YouTube Channel.