MUMBAI, INDIA — The Luxe Life is a flagship property of luxury lifestyle platform Tata CLiQ Luxury that offers an ongoing analysis of India's ever-evolving luxury market. To understand and discuss the future of luxury and slow commerce through the lenses of technology, sustainability, and innovation, Tata CLiQ Luxury hosted "The Luxe Life: Edition 3" in Mumbai. The event featured an exclusive lineup of sessions in which thought leaders and tastemakers from various industries convened to discuss various themes related to luxury.
According to Tata CliQ Luxury, the world is on the verge of the third wave of the digital revolution, with concepts like the metaverse and Web3 making their way into the marketing agendas of every business. These technologies have the potential to be transformative, providing several opportunities both now and in the future. Brands that have begun to experiment with these cutting-edge mediums are also seeking strategies to future-proof their businesses.
One of the power-packed sessions at The Luxe Life: Edition 3 was "The Metaverse & Web 3: Why Brands Need To Get On Board," with Tata Sons Brand Custodian Harish Bhat, Landor & Fitch India Managing Director Lulu Raghavan, Meta Ecommerce Director Meghna Apparao, and MissMalini & Good Creator Co Co-founder Malini Agarwal. The panel discussed how emerging digital technologies like the metaverse and Web3 are beneficial for brands and how they can scale them up in the future.
Meghna said, "The internet has become an integral part of all our lives, and it is constantly evolving. I think we can confidently walk out of here and say that ten years down the line, back in the same room, we will all be experiencing the metaverse very much as a part of our lives. It's definitely a huge technological disruption and the next big thing. It is a three trillion-dollar economic opportunity that is going to emerge. There are three steps in the metaverse. Phase one is Augmented Reality (AR), wherein the world around us becomes a 3D canvas. The second phase is virtual reality (VR), which is now becoming much more mainstream, and in between these two is mixed reality, which is a magical experience that happens in front of us. Brands should look at these three blocks, and technology will keep evolving and enhancing them. There are about 700 million consumers globally who have used AR filters and about 80% of them use them every month. It is an extremely engaging medium, and brands must try it more in the future."
Malini added, "The best way to understand Web3 is by going back to Web1 and Web2. Web1 was basically the information economy, with read-only websites. Web2 is when social media came along, was read and written, and one could connect peer to peer. Web3 is a combination of read, write, and own, wherein one could have complete ownership of something on the internet. In Web3, anything you own becomes an NFT. Sometime in the future, if you have a Netflix subscription, you don't have to cancel it but can sell it since you own it forever. The most exciting part about Web3 is that there are real universes and lands that are a part of it because it is decentralized and no one person can own it. A fresh approach will be the key to success, and it will be a great opportunity for brands to try something new and innovative."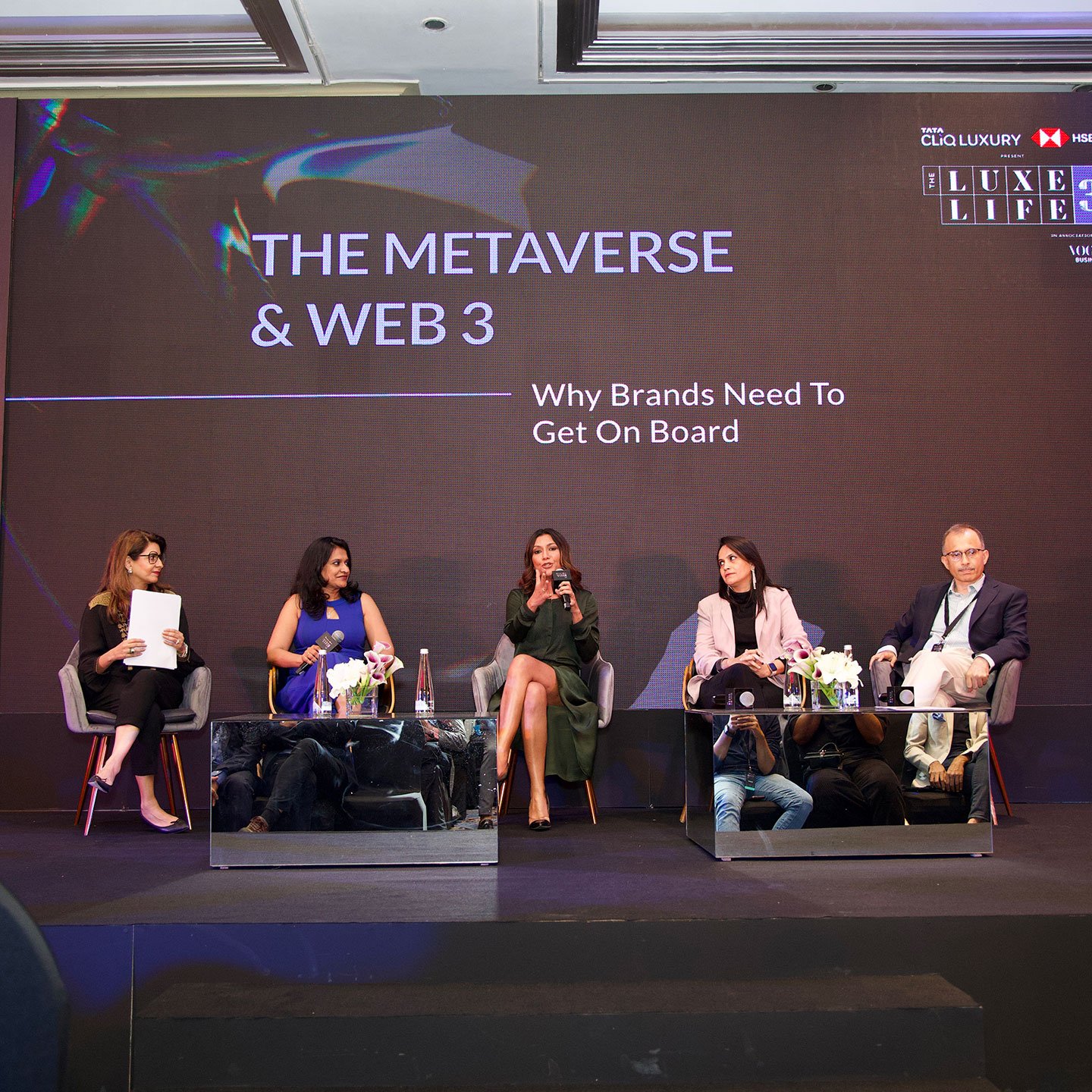 Although it may sound exciting to look at what the digital world has in store, these new technologies are still a work in progress, and there can be a lot of glitches and other things that would be a bit difficult to understand when brands look at using them.
Harish said, "The brands should definitely be present where consumers are and the ecosystem is, and clearly the world is going the digital way. Of course, we should be there, notwithstanding any glitches that come in the early stages of experimentation. Whichever space and category the brand is in, it must go out there, keep experimenting, and not worry about how successful it will be. It is an evolving field, and as they experiment, they will get to know more."
Lulu added, "The amount of time we are going to spend in the future is real. The key is going to be that unlock moment. We all know that the transformative power of Metaverse exists for brands, but it has yet to happen in India for Gen Z consumers. Talking about brands, Nike's revenue from the Metaverse is 187 million dollars. They have unlocked the right thing and cracked the code. Gen Z in the US, Korea, and China are active in the metaverse due to gaming and entertainment platforms. Ariana Grande's last concert had one million people. That is a barrier one can't transcend physically. When those applications come to the fore, there will be a huge unlock seen in the country. It is going to take that one big tipping point, and the consumers are going to be there."
The panel shared insights on everything from what the metaverse and Web3 actually are, to how brands can leverage these technologies for future-proofing and get on with the trends that consumers would love to engage with.