MANILA, PHILIPPINES — "R Rules is not your ordinary [pop] group," says Tiny Corpuz, A&R for UMG Philippines and co-producer of the new single "Girl Gang." Now, listeners can hear what makes the Japanese-Filipino quartet of Ruri, Riyo, Reina, and Risa different with their distinct sonic blend. Their new track is out on all music streaming platforms. Along with Corpuz, Kevin Yadao and cursebox composed and produced the single, with the group providing some Japanese lyrics.
Ruri says that "Girl Gang" highlights the strength of someone who has faith in oneself, and also the added boost when "sisters have each other's backs," something that makes them even stronger. R Rules' take on a musical trope common to female pop groups combines a strong hip-hop flavored rhythm with a full-bodied and confident singing style, one which can be described by the Filipino word maangas. Indeed, "Girl Gang" makes the case that they "aren't the same thing," a feat of wordplay that will keep this song playing in listeners' heads.
Apart from the wordplay and its musical elements, "Girl Gang" is a celebration of collaborative music-making, one that reflects what R Rules values as a group. "I'm really grateful to have this gang who always accepts who I am and I love how we always motivate each other," says Reina, "and I think this really makes us powerful and confident!" She says that working together on the song was not easy but fun, and found the process of coming up with and exchanging ideas very interesting.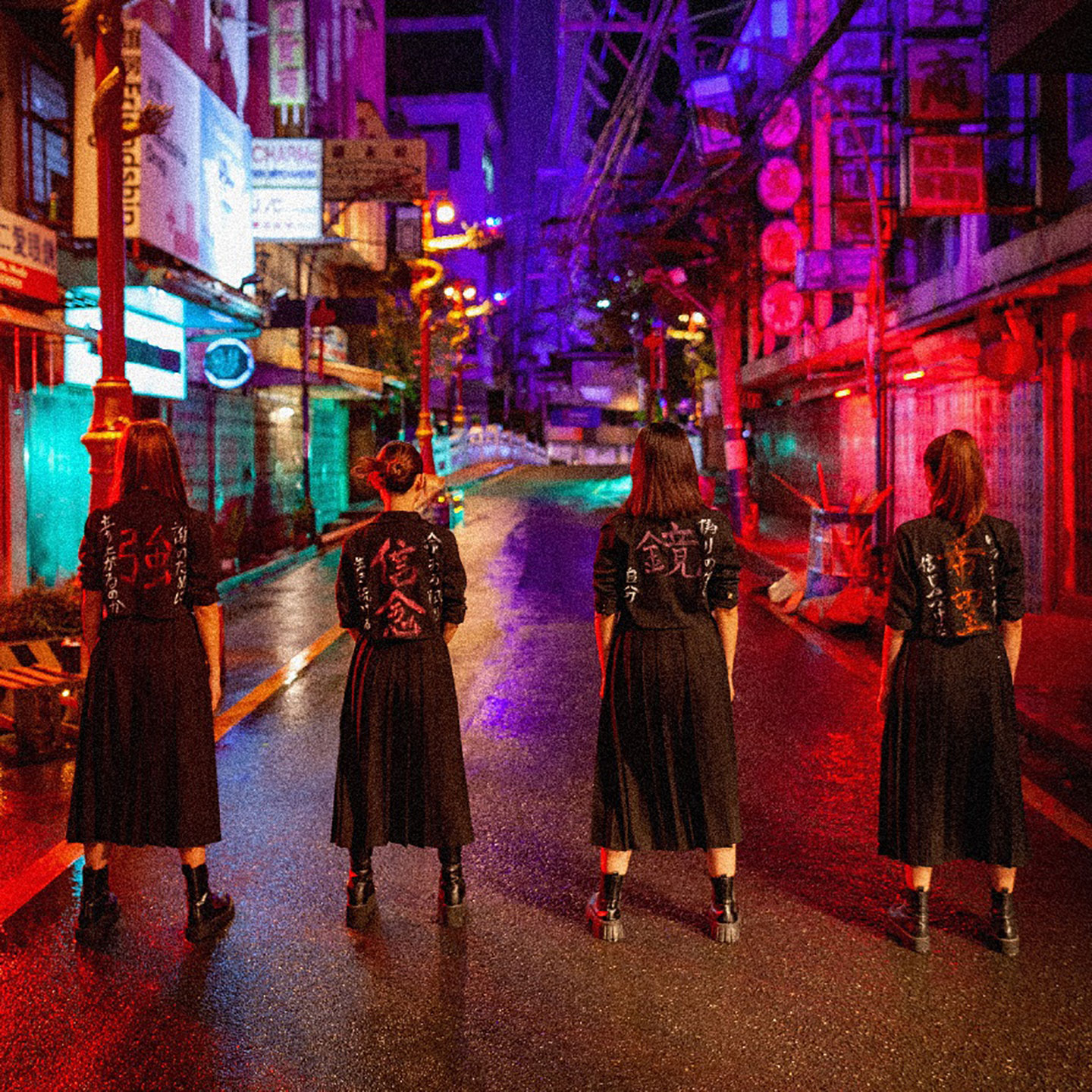 "Girl Gang" isn't the last thing R Rules has up its sleeve. Risa says that the group is working on songs in a different genre and hopes to record and perform them live for their supporters, who they call RRULERS. Their musical growth, fueled by their camaraderie and collaborative artistic work, is what makes these four women the ones to watch in Philippine pop music.
About R Rules
The story of R Rules is a story of how four women from two cultural backgrounds came together to become pop performers, working hard on their craft and finding ways to delight their audience. R Rules (formerly known as Japh Dolls) are composed of RIYO, RURI, REINA, RISA — all four of them, fluent in Filipino, English, and Japanese and are currently undergoing de rigeur trainee development program to hone their skills. The girls are now set to make an impact on the Philippine pop scene and, hopefully, the global music market.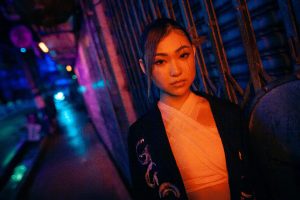 REINA – Learning to sing like the musical pros
Reina grew up in Japan but is now based in Manila City. She hails from Tokyo and moved to the Philippines when she turned 19. Her mother is Filipina, and Reina recalls her mother's musical tastes as being an inspiration. She wanted to sing like her mother's favorite singers, who always hit the high notes and had powerful voices. When she had the chance, she moved to her mother's homeland to pursue musical training.
Reina hopes that people will appreciate her story of how she moved to a place that was unfamiliar to her and had memorable experiences because of it. When we asked about her favorite singers, one of them, Ariana Grande, stood out. Reina says that Grande's distinctive voice inspired her to aim for the same goal. She wants to collaborate with the YG Entertainment Group in South Korea, the people who are behind another group of artists she admires, Blackpink.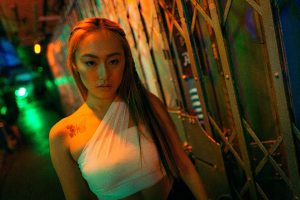 RISA – Trying it out and eventually enjoying the ride
Risa grew up in the Philippines as a person with two cultures. When she was finishing high school, she wanted to move to Japan for college because of a desire to explore her Japanese culture.
Risa's musical tastes lean toward pop. What stood out for us, though, was her fondness for Scott Bradlee's Postmodern Jukebox project, where Bradlee and his bandmates reimagine contemporary pop music through different and older genres. She says that she can still reminisce about pop songs she likes but appreciate how they put a twist on it.
What Risa wants people to get from her story is how she wants us to value the people we love. Her story of loss and finding comfort and care in others is something that people can connect with.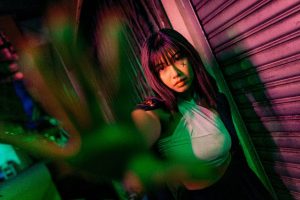 RIYO – Wanting to sing about what dreams are made of
Riyo grew up in Japan, where she finished high school. When she was six years old, she recalls that she wanted to be the pop singer Hannah Montana, Miley Cyrus's lead character from the Disney Channel show of the same name. She was often bullied at school, she also recalls. She had family problems since she was young when her parents divorced. Even if she sometimes wanted to give up, she kept on going. Her journey led her to Manila, where she also ended up being in a group.
Riyo was a tuba player in her junior high school band. She says that it was easy to master the tuba because it didn't require reading chords, which was complicated for her. If it weren't for her being signed to an acting agency, she would have continued being in her school's music club. Her dream is to perform at the Met Gala someday. The annual event at the Metropolitan Museum of New York brings together fashion, music, and visual arts, and has become known for attendees in often flamboyant costumes. She wants her group to be there in outlandish costumes and prove to be the best!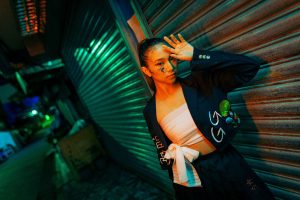 RURI – Being part of a new musical family
Ruri, who also calls herself ARU or R. Performing was part of her life ever since she was young, and she joined singing contests of all sorts. She wants to grow as a performer, learning instruments like the guitar and the drums.
Ruri wants people to appreciate her story of being an independent woman who uses her talent to achieve her dreams. She connected with her Japanese girl group quickly because they share the same sense of humor and a deep understanding of each other. She says of her and her fellow R Rules members, "We are not just a girl group, we are sisters."