JAKARTA, INDONESIA – Hypefast, the largest house of e-Commerce native brands in Southeast Asia, has appointed Mohammed Alabsi as its Chief Technology Officer (CTO). In this role, the former Senior VP of Engineering at Bukalapak will join the senior leadership team and manage Hypefast's tech team, focusing on developing technology to support development of the company's end-to-end tech-driven retail ecosystem.
"We are excited to welcome Mohammed Alabsi to our leadership team. Mohammed's diverse experience in tech makes him distinctively suited to drive innovation as Hypefast accelerates our tech-driven retail ecosystem and brings solutions to eCommerce native brands," said Achmad Alkatiri, Founder and CEO of Hypefast.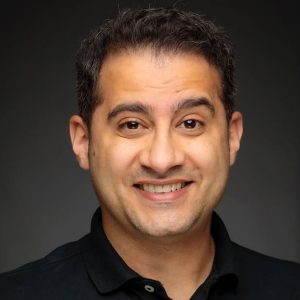 Alkatiri added, "His experience, combined with our best-in-class team in retail and eCommerce, will lead our continued investment in the leadership team for the industry and strengthen Hypefast's commitment to super-charge the growth of eCommerce native brands in Southeast Asia."
Mohammed Alabsi is a seasoned technology leader with experience in the US, Asia, and the Middle East. He brings over 17 years of experience in the technology industry, with a proven track record of building AWS services powering the infrastructure of millions of tech companies worldwide. Mohammed was also a founding member of Amazon's Advertising and B2B eCommerce businesses.
Inspired by Southeast Asia's pace of technology innovation, Alabsi joined Bukalapak as an SVP of Engineering. At Bukalapak, he led and scaled up the tech team, launched numerous products, and helped gear the business towards IPO. In addition, Mohammed is active in the startup scene, advising and investing in startups across SEA and the US.
Commenting on his appointment as the new CTO of Hypefast, Mohammed said, "The opportunity to build and accelerate technology innovation for Hypefast gained my attention from the start, especially the idea of developing ultra-relevant tech solutions for the e- commerce native brands in Southeast Asia based on real problems and challenges we're facing when managing our own portfolio brands. We want to use this to bring innovation and effective solutions to the brands."
He added, "I also look forward to build Hypefast's new best-in-class tech team and together taking Hypefast one step closer to the company's vision."
Last year, Hypefast generated close to US$100 million annualised revenue from its 25 owned brands, brands on the term sheet excluded. Hypefast also plans to push regional expansion this year.
"We're excited about regional expansion to Malaysia and Thailand, but we're managing it carefully. Our focus has always been on post-acquisition growth, not only acquisition. Ensuring the proper team and retail ecosystem to support this is important. Majority of our total revenue comes from organic growth" said Achmad.
To date, Hypefast has raised over $60M mixed of equity and debt from top SEA and global investors.