MANILA, PHILIPPINES — Teleperformance (TP) Philippines, a leading global group in digitally integrated business services, raised awareness among its employees on the struggles that persons with disabilities (PWDs) encounter in the workplace, and how to create an inclusive workplace for all.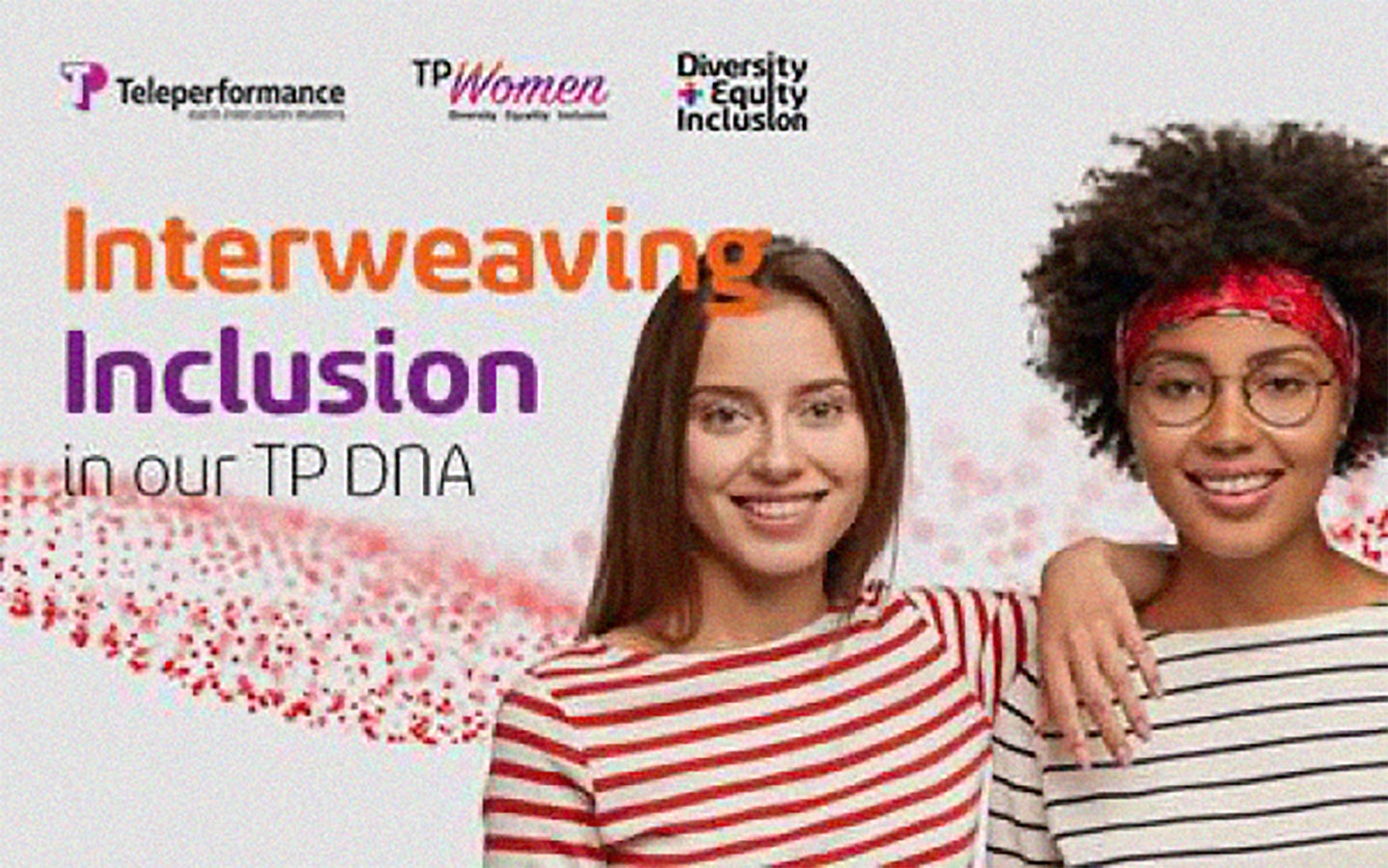 In an internal forum titled "Interweaving Inclusion in our TP DNA," which was organized by TP Women, Teleperformance's gender inclusivity arm that aims to promote gender and disability inclusivity, TP featured key resource persons and Teleperformance Philippines employees as speakers on PWD inclusivity in the workplace, especially women with disabilities.
"No diversity, equity, and inclusion (DE&I) journey ever stops. It's a constant process of having conversations, learning, growing, and building a culture in the organization," said TP Senior Vice President of Human Capital Resource Management Jeffrey Johnson in his opening remarks. "We do this not because we're supposed to, but because it's the right thing to do."
During the forum, TP Philippines employees with disabilities recounted their experiences, observations, and recommendations in a roundtable discussion on being a person with disabilities in daily life and in the workplace.
Participating in the discussion was TP Women Chair and Senior Director of Communication and Marketing Marilyn Ventenilla, who identifies herself as a PWD. "What we're doing now is a significant first step," said Marilyn. "Learning, experiencing, and observing what persons with disabilities are going through are essential for us to empathize with them and understand their expectations."
Meanwhile, among the guest speakers were Ryan Gersava, the founder and CEO of Virtualahan, Inc., and Jennifer Anne Mendoza, Membership and Client Care Specialist of the Philippine Business Coalition for Women Empowerment (PBCWE).
Jennifer Anne Mendoza of the PBCWE did a talk on disability-inclusive leadership, addressing the need for inclusivity in the workplace and the added challenges of women employees with disabilities. "A workplace diversity and inclusion initiative that overlooks the issue of disability fails to address the needs of a large segment of the population," said Jennifer.
Meanwhile, Ryan Gersava of Virtualahan, Inc., an online vocational school providing inclusive training and empowering companies to become inclusive employers, spoke about the importance of disclosure and the challenges of non-apparent disabilities and promoting disability-inclusive employment. "Disclosure is the key to solving the systemic and intergenerational problem," said Ryan. "It is very personal and it is very difficult, and it requires a very strong support system: a strong support system that you and I can build together."
The forum event closed with attending leaders making a digital pledge to actively promote and foster gender and disability inclusivity in the workplace. Leaders came up with personal ways on how they plan on doing so and shared them on the call. Among them was Teleperformance Philippines Chief Executive Officer Francisco Lara Padilla.
"It's not enough to just talk about it. We've got to do something, we've got to prioritize it – especially if we want to achieve real changes," said Francisco in his closing remarks. "We may not have the answers 100% – but we will get there. We all have to start somewhere."
Teleperformance Philippines also recently received their fifth consecutive Great Place to Work® Certification. The Great Place to Work® certification is awarded to companies based on its level of credibility, respect, fairness, pride, and camaraderie as surveyed by employees. TP Philippines was the first company to be certified in any industry and is the largest employer in the county to be certified this year.
Learn more about Teleperformance here: https://www.teleperformance.com/