Malamaya stars Sunshine Cruz as Nora, an established artist in her 40s who has hit a wall in her creative profession. Nora is a mixed-media painter who is passionate about her craft but refuses to sell any of her works.
The movie opens with her dalliance with a pottery instructor played by Raymond Bagatsing. Establishing Nora's persona as detached, loose-tongued, and independent woman, the two ends their affair that night.
She then meets Migs, played by Enzo Pineda, whose persona introduces an opposing force to Nora's character. Nora has unapologetically high standards for artistry and has no patience for mediocrity, while Migs is an easygoing person who would not dare call himself a photographer and is happily content with being a mere hobbyist.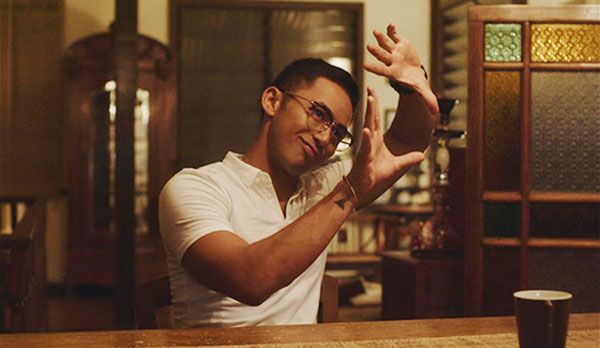 Despite Nora's standoffish attitude towards him, Migs pursues Nora who he remembers from his childhood as a nude model in his uncle's art class. Frame by frame, the two explores each other creative process—Nora accompanying Migs in museums and photowalks and Migs staying in Nora's house while she makes her latest work. Slowly, the creative differences between them shows: Nora is focused on the emotions and the process of creating a piece, while Migs sticks with his style and tends to resort to post processing. At one point, Nora scoffs at him to let the computer take the photos instead.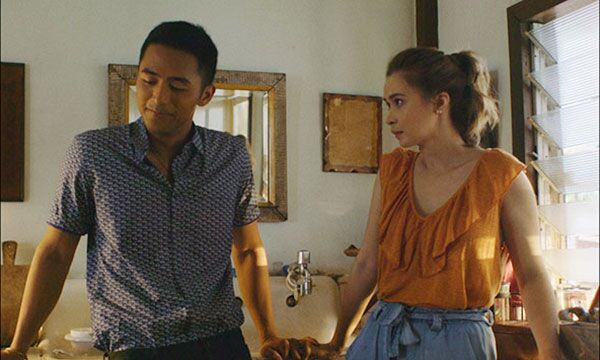 Although teasers and trailers piqued viewers' curiosity with Cruz and Pineda's sex scenes, Malamaya is a story of two characters in transition—Nora with her artist's block, and Migs who wants to make a name for himself—and what would happen once they enter each others' lives.
It was not a surprise that one impression it made is its sizable comparison to the film, Glorious. However, Migs and Nora's characters are far different than Glorious' Glory and Niko's. While it was apparent that Migs and Nora were in a relationship, theirs was not a love story as much as Glory and Niko's was.
It is a kudos though to Malamaya's production team to include in its design the works of Filipino painters including National Artist Carlos Botong Francisco and shoot some its locations in the considered art capital of the country, Angono.
More than a May-December affair, Malamaya is a think-piece on womanhood as it sheds a different light on the 40-year-old spinster. Nora veers away from the victim mentality and bitterness that would otherwise be expected of the conventional spinster; and Sunshine Cruz' portrayal of her is captivatingly real while managing to retain her charm.