MANILA, PHILIPPINES – The World Wide Fund for Nature (WWF) Philippines and the Bank of the Philippine Islands (BPI) have partnered up to oversee the construction of food sheds in rural communities across the country.
The project, entitled PagSibol, is the latest development in WWF-Philippines' multi-year effort to advance food and livelihood security in distant communities across the archipelago. Known as the Sustainable Farm to Table Program, the project has helped communities to organize and govern themselves and their savings, while supporting them in the development of agribusiness enterprises.
PagSibol looks to extend the gains made by the Sustainable Farm to Table Program, by improving the food production capacity of partner communities.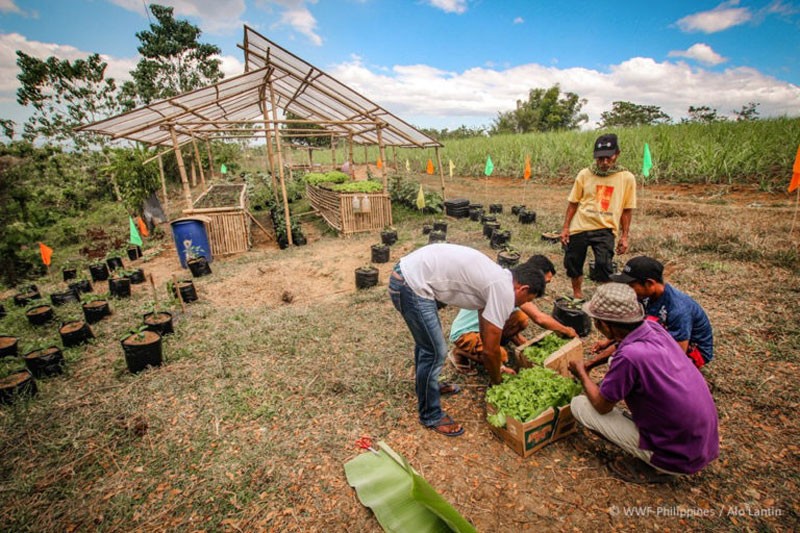 Food and livelihood security continues to be a major problem for millions of Filipinos. 5.2 million Filipinos experienced hunger in 2020, while 4 million Filipinos were unemployed as of January 2021.
"We're very excited for this recent development. Our partner communities have come a very long way since we first started off with the project, but there is always room to do more. These food sheds that the BPI Foundation is helping us to put up will help guide our communities to further, more sustainable prosperity," said WWF-Philippines Project Manager Muneer Hinay.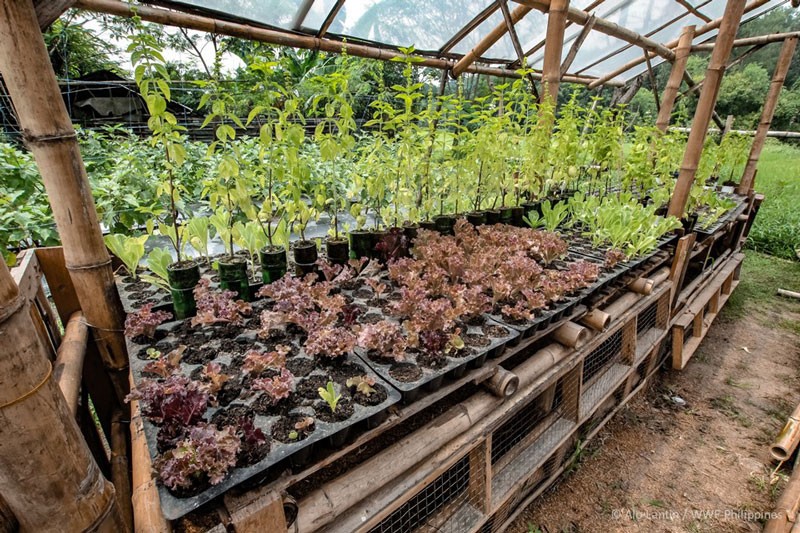 A low-cost, modular agricultural technology, each food shed allows for the growing of a variety of crops in a multi-level structure that requires less land than an open-air farm. Sheltered from the elements under a roof and maintained through simple hydroponics, each food shed allows for the growing of crops year-round, with space for the cultivation of small animals, such as poultry.
With the added, consistent production provided by a food shed, each of the PagSibol projects' partner communities will be able to provide for their needs, while selling any surplus for additional income.
PagSibol's partner communities include Barangay Bantog in Tarlac City; Barangay Dolores in Ormoc City; Barangays Balugo and Sibulan in Negros Oriental; Barangay Ara-al in La Carlota City; Barangay Mailum in Bago City; Anajawan Island in General Luna, Surigao del Norte; Barangay Basagad in Baloi and Barangay Binuni in Bacolod, both in Lanao del Norte; Barangay Tigbalabag in Zamboanga City; Barangay Kidalapong in Malita, Davao Occidental; and Barangay Dailag in Arakan, North Cotabato.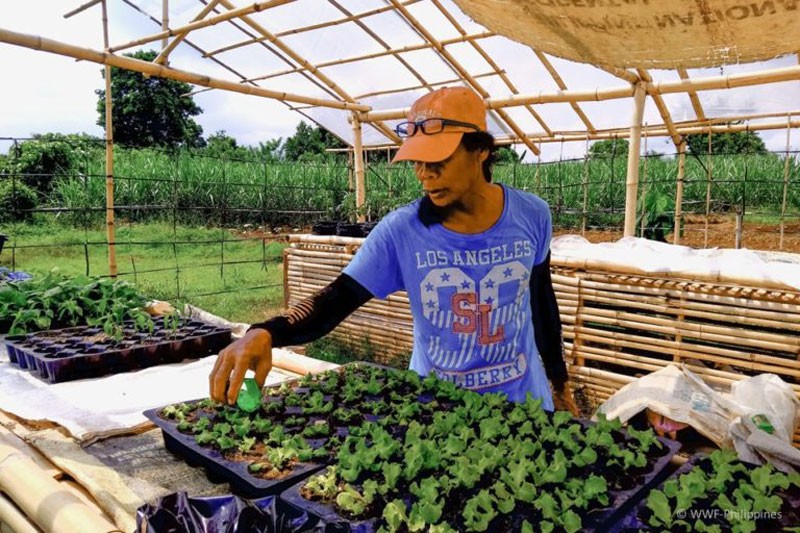 "This is a wonderful step forward for all of us, and we are very thankful to have BPI Foundation on board supporting this effort. It is our hope that one day, all communities can enjoy the benefits of a thriving food shed. That day will come, thanks to projects like PagSibol," added Hinay.
In the face of rising food and livelihood security for millions of Filipinos, the PagSibol project hopes to give communities a chance to dream toward sustainable prosperity. Support WWF-Philippines, and help bring an end to the food crisis.