MUNICH, GERMANY — This is the day that Serviceplan Group, Europe's biggest partner-led agency group, relocates to its new House of Communication in the north of Munich's Werksviertel district.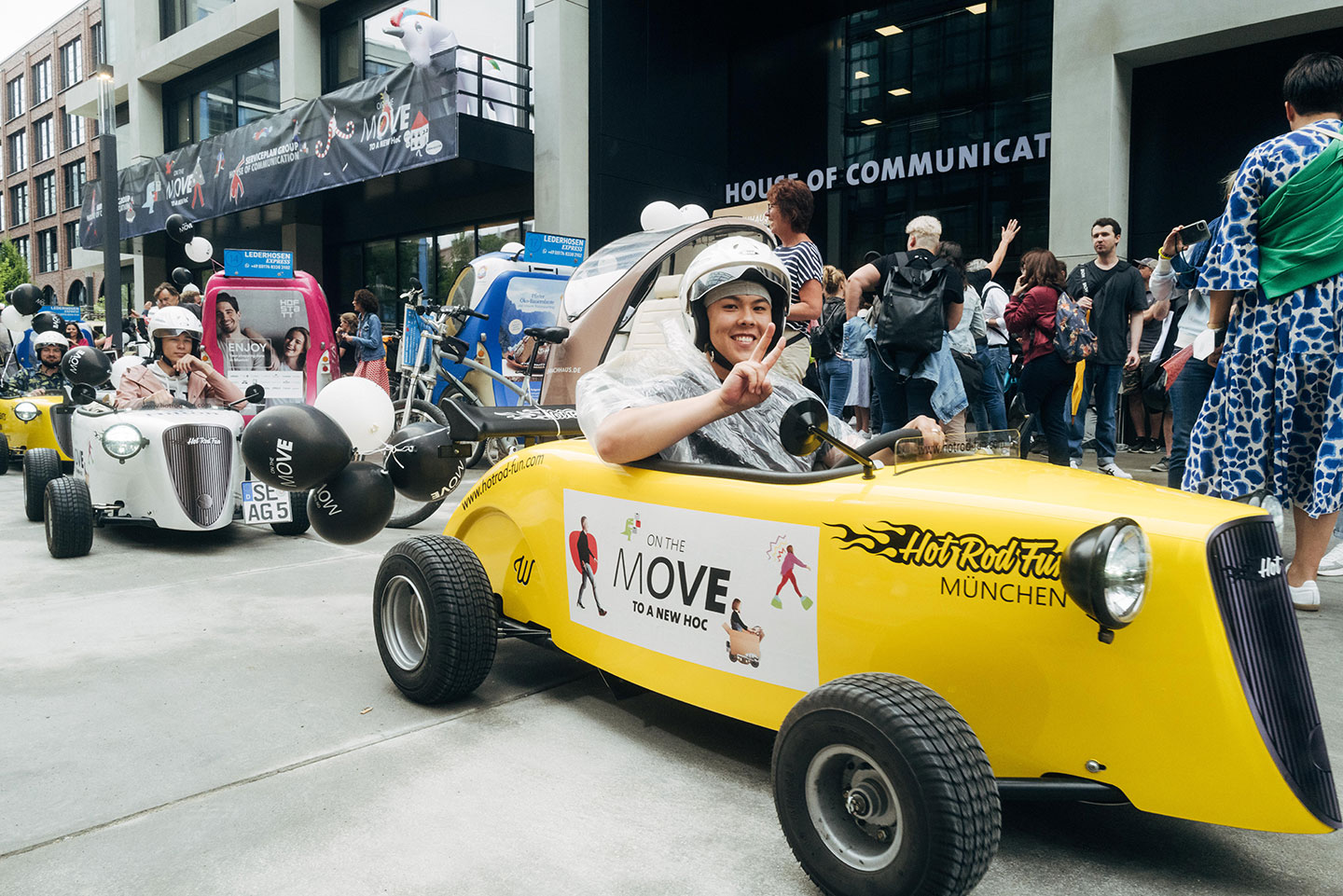 The 1,700 employees completed the move in an elaborate and unique way: whether by e-scooter, horse-drawn carriage, vintage BMW, or skateboard — after 22 years, the Serviceplan Group staff and some of their clients said farewell to the old premises on Munich's Konigsplatz. And then they set off: using their personal choice of transport mode, they embarked on their journey of just under 6 kilometers through the city to their new office — and to a completely new world of working.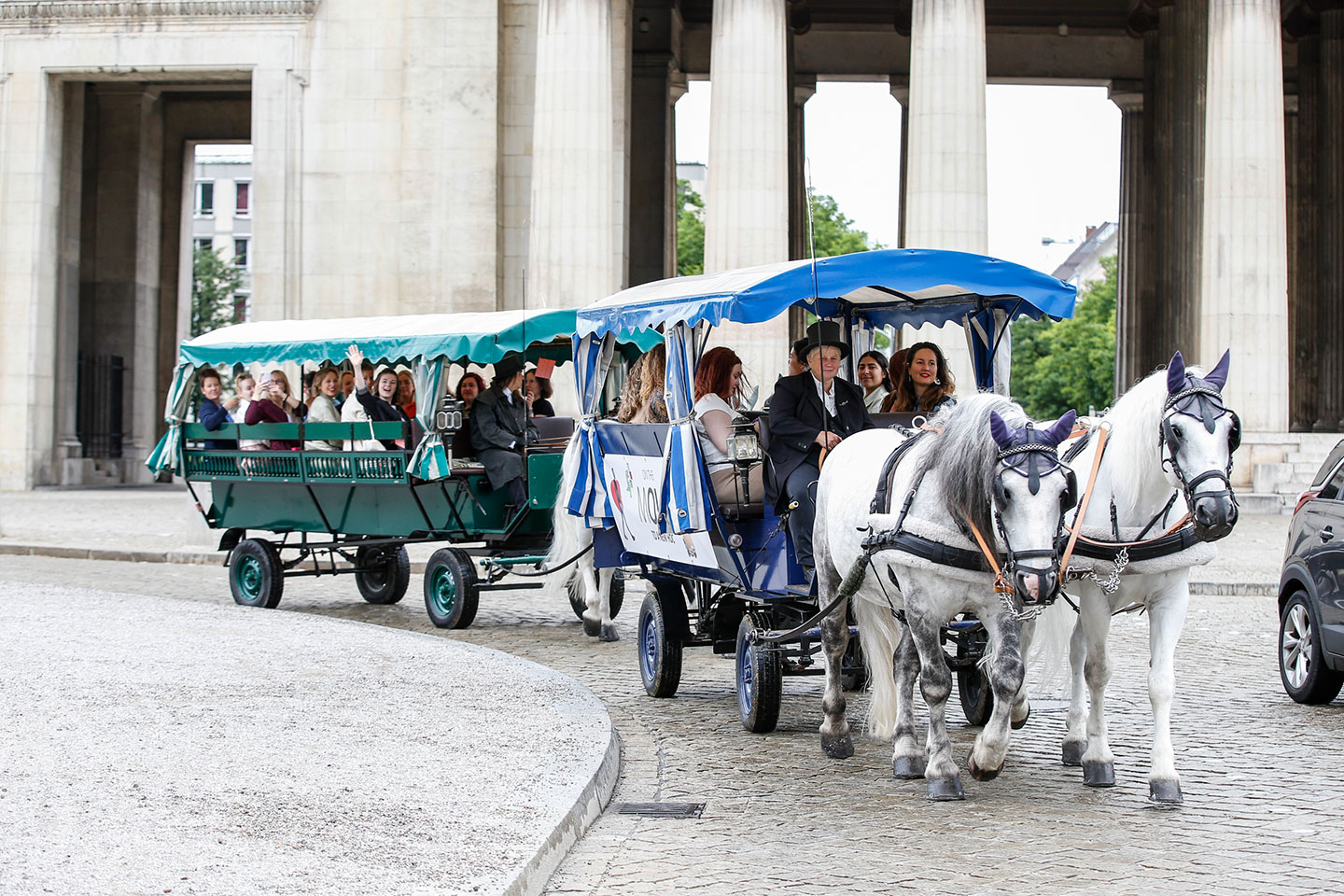 In the heart of Munich's most innovative development — the "iCampus in the Werksviertel" — the Serviceplan Group is now a tenant of R&S Immobilienmanagement GmbH, the developer behind this construction project. Three interconnected buildings – "Join," "Heart," and "Lab" – form the heart of the iCampus, which is situated just a few minutes' walk from the Ostbahnhof railway station. With this development, R&S Immobilienmanagement GmbH has managed to transform the area from an industrial site to one of the biggest urban quarters in Munich.
The new House of Communication sets benchmarks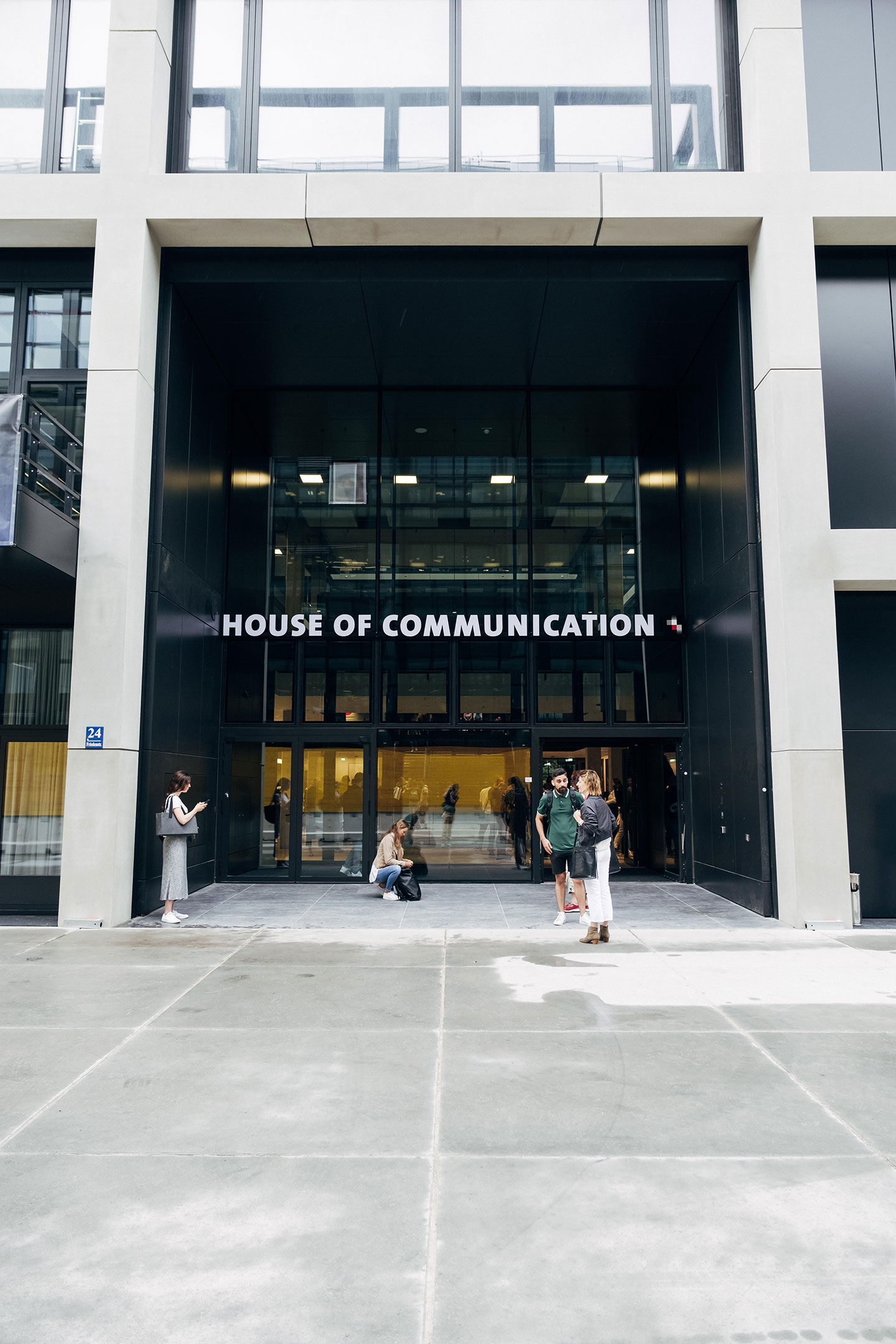 The House of Communication concept pursued by the Serviceplan Group across all locations and countries remains the only fully integrated agency model in Germany, bringing together every communication discipline under one roof. From Creative & Content and Media & Data through to Experience & Commerce, the new House of Communication manages to forge even stronger connections between every department with this integrated approach, bringing it to life through the very architecture of the innovative premises. The open-plan design fosters flexible working — so-called activity-based working — which is optimally aligned with the varying needs of employees: whether socializing, giving hybrid presentations, collaborating in teams, or concentrating on solo tasks – there is a suitable space and the right technical equipment for every activity, fully in keeping with the requirements of modern, independent and integrated working.
Florian Haller, CEO Serviceplan Group, said, "I can't really put into words how incredibly proud I feel today. Four years of planning that, despite all the uncertainties along the way, have truly paid off: today, I am standing here inside the new House of Communication, which will serve us all as a vibrant community hub, thereby fostering integration. An office people enjoy coming to because they WANT to be here, not because they HAVE to be. I firmly believe that this attractive and agile environment is perfect for future-proofing the Serviceplan Group as the biggest and most successful partner-led communications group and for continuing to position ourselves as an innovative partner and attractive employer."
In addition to the 1,700 Munich-based Serviceplan Group employees, part of the approximately 40,000 square meters within the new House of Communication – the "uberlab" – is reserved for external companies. The purpose of opening up the new premises in this way is to encourage external companies to become part of the House of Communication ecosystem. Uberlab tenants already include eco-energy provider Octopus Energy, Ory – an open-source-based provider of a Zero Trust security and identity-management network – and the Truma Group, a leading provider of accessories for caravans and motor homes, such as heaters, air-conditioning units, and networked control systems.