HONG KONG — With the pandemic stopping travel to China and offline promotions, digital marketing has become even more important and almost takes the whole pie when it comes to marketing operations and budgeting, especially for foreign companies trying to reach a Chinese audience. This article will go over the basics of setting up your digital marketing strategy in China.
Why does China require a specialized digital marketing strategy?
China has the world's biggest population, and with a substantial and growing consumer population, has become the target for brands from around the world. More than in many other countries, brands will face specific challenges when marketing in China due to having to use high levels of native platforms that come with their own quirks and features. Major western social media platforms like Facebook and Instagram are banned in China and ecommerce giants like Amazon have very low penetration. Similarly, search engine marketing on Google is useless when targeting Chinese consumers. Even the way success is measured in terms of the analytics and KPIs used are slightly different in China.
Make sure you're ranking on China's Google, Baidu
The most used search engine in China is Baidu as Google is banned in China. 80% of mobile internet users in China use the search engine to navigate around the internet and along with Alibaba and Tencent (WeChat and QQ), Baidu forms the BAT group of the most valuable homegrown tech companies in China. Ranking on Baidu is different in many ways from Google.
Firstly, you need to have Chinese digital properties to avoid any problems getting listed and users being directed to your site. This means you should register a .cn domain and host your Chinese site on Chinese web servers like Alibaba Cloud or West.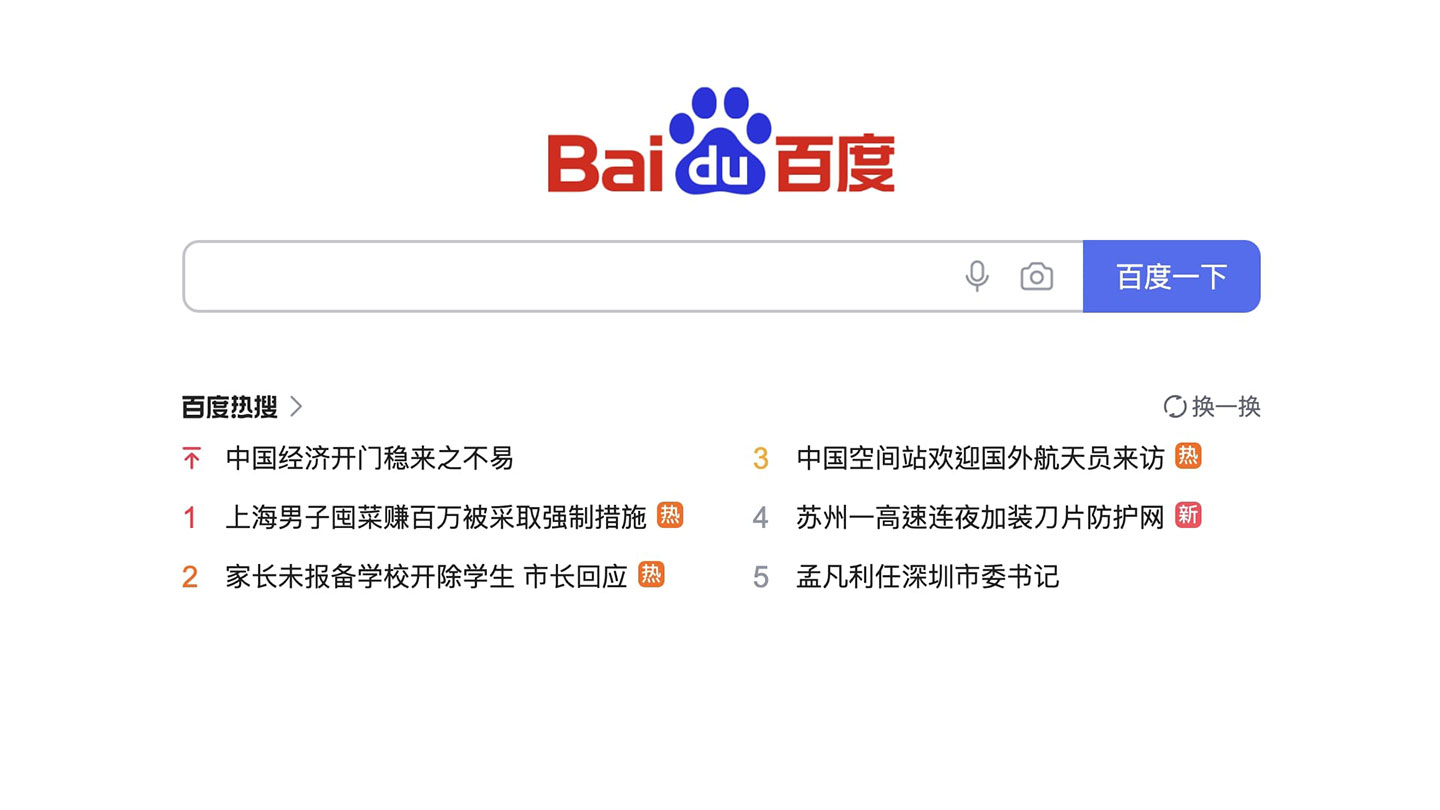 Another important point is to get an ICP (Internet Content Provider) license. When you redirect to your website from apps like WeChat and Douyin through content and advertisements, the platforms require this license to allow users to be redirected to external sites. You can get this license directly from the governing authority, your web hosting service, or the many external ICP management services available.
Build a positive brand reputation
Chinese consumers buy on trust and in general, prefer first-hand information. Reputation goes a long way in China so it is integral to keep an eye on the conversations around your brand on social media. While KOL or influencer marketing should be part of your marketing mix, many users trust real customer reviews over paid promoters. Apart from creating a strong customer service platform and managing customer relationships well, it is important to use platforms like Tieba, Zhihu, and Zhidao to keep track of the sentiments being expressed about your brand and take feedback to improve your offerings.
Build brand awareness on the platforms that your target audience uses
Another important aspect of digital marketing in China is understanding the segments properly and targeting them through different content and through the different platforms they may prefer. Unlike Facebook, where you can find all demographics and set up your targets on the same platform, you will find that different segments may prefer using different platforms.
"For example, Xiaohongshu is very popular among younger luxury buyers and its mix of visual-first content and ecommerce features may be best for luxury brands. Older consumer groups on WeChat will prefer a more personalized experience based on informational content. Gen Z and small cities have a large presence on Bilibilli. It is important to understand the nature of the demographic and unique culture on each platform before pushing out advertising or content," said Ashley from Alarice International, a leading China marketing agency.
Stay sensitive to changing digital trends
Digital marketing trends are always changing in China and in many ways, the country is leading the adoption of marketing tools around the world. For example, short video marketing on TikTok originated from its Chinese creator, Douyin. Similarly, live streaming is extremely popular on video-based platforms in China and $1.2 trillion worth of sales were conducted through the medium in 2020. WeChat mini-programs are another unique feature that can let you tell stories and build brand awareness through interactive experiences. Up-and-coming platforms like Bilibilli and Xiaohongshu keep adding new features that do not have equivalents in the West, and can be leveraged to reach valuable customers in China.
Conclusion
Applying strategies used in other parts of the world to digital marketing in China will not reap benefits. A thorough understanding of the different platforms and their features will reward brands when it comes to building trust and customer loyalty.