MANILA, PHILIPPINES — The adobo SheCreative session last September 01 focused on "Bigger, Bolder Brands" with no less than three substantial women representing advertising, brands, and design industries.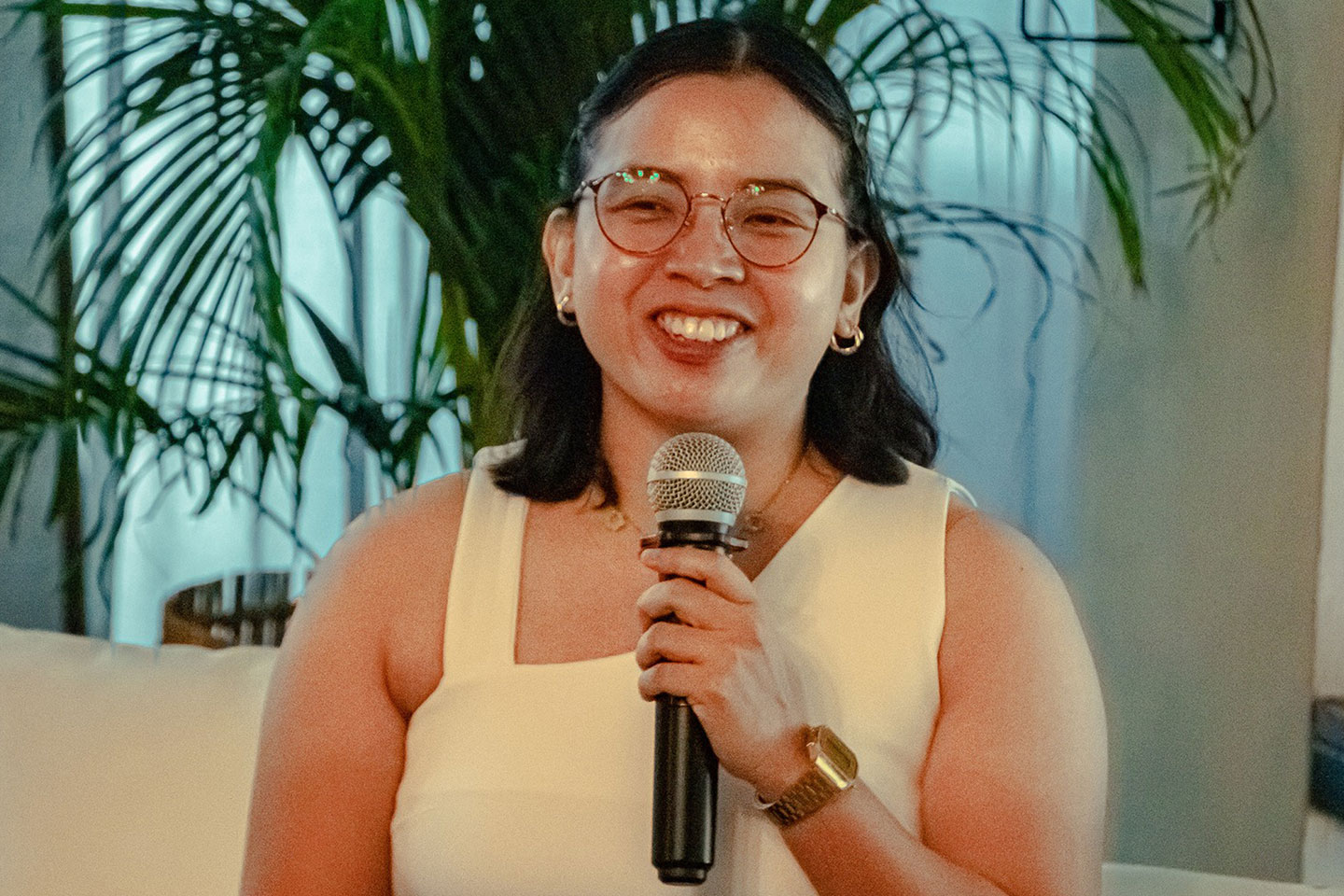 Canva Philippines' Design Lead Kookie Santos gave her take on branding as self-reflection. Personal branding, she shared, does not always mean following the guidelines and perception. Rather branding is understanding oneself in order to look inwards and to let go of things that are hard to control.
Kookie started her career as a partner and creative director for Serious Studio, where she remained for eight years. She now heads design for Canva Philippines.
Self-reflection is vital as it is not just about logos, colors, and pixels, according to Kookie. She busted myths such as branding has to be perfect or that it is strict and cannot be cultivated beyond that of a final product. Forgetting about the buzzwords and taking a step back, Kookie shared prompts and posed questions to help navigate the process of building a brand.
She remarked how empowering it is to be a woman and to share passions: "That's also my takeaway: like the beauty of community, the beauty of coming together, the beauty of the conversations."
Kookie equated the theme of the session to honesty and authenticity. For her, being brave and bold is not characterized by aggression but by introspection and growth. "I think that another takeaway that I had is being able to find strength in gentleness. It is really by understanding these softer qualities that we really get to understand each other a little bit better."
She added that branding is not fleeting but something that needs to be sustained in the long run.
"The gift of personal branding is that it's yours. You are your own client, design the client that you want to be to yourself."
Kookie's talk comes from a very personal take on her experiences as well. Understanding oneself is the most important part of getting answers, she said. She also emphasized that bravery and insecurity can co-exist.
"Something to unlearn is thinking that bravery is that you have everything figured out, that nothing is uncertain. There will be fear, there will be insecurity, there will still be a lot of release but what is actually very important is to be able to acknowledge those feelings, to face those feelings and to be able to still look at those qualities in the eye and to be able to move forward."
Every month, adobo Magazine gathers influential female speakers in a breakfast session to celebrate the power and innate talents of women, as well as their ability to create a positive impact on culture, creative industries, business, and communities — providing a platform for women to connect, educate, and support each other in their endeavors and achievements. We explore the power and possibilities of an all-women network as we gather the country's most influential Filipinas who are instrumental in taking the first step towards creating a strong community of female leaders in Asia.
Watch the full video on-demand here.