MANILA, PHILIPPINES — Banking on its strong culture of safety, airline company AirAsia Philippines humbly added another feather to its cap as it received a perfect seven out of seven rating for both Safety and Covid-19 compliance.
Airlineratings.com, an international aviation rating organization recently named AirAsia Philippines as among the top 20 safest low-cost airlines in the world for 2023. AirAsia also bested other local and international low-cost airlines in terms of incident records over the past two years, positive results of audits conducted by the governing body of aviation, and fleet age.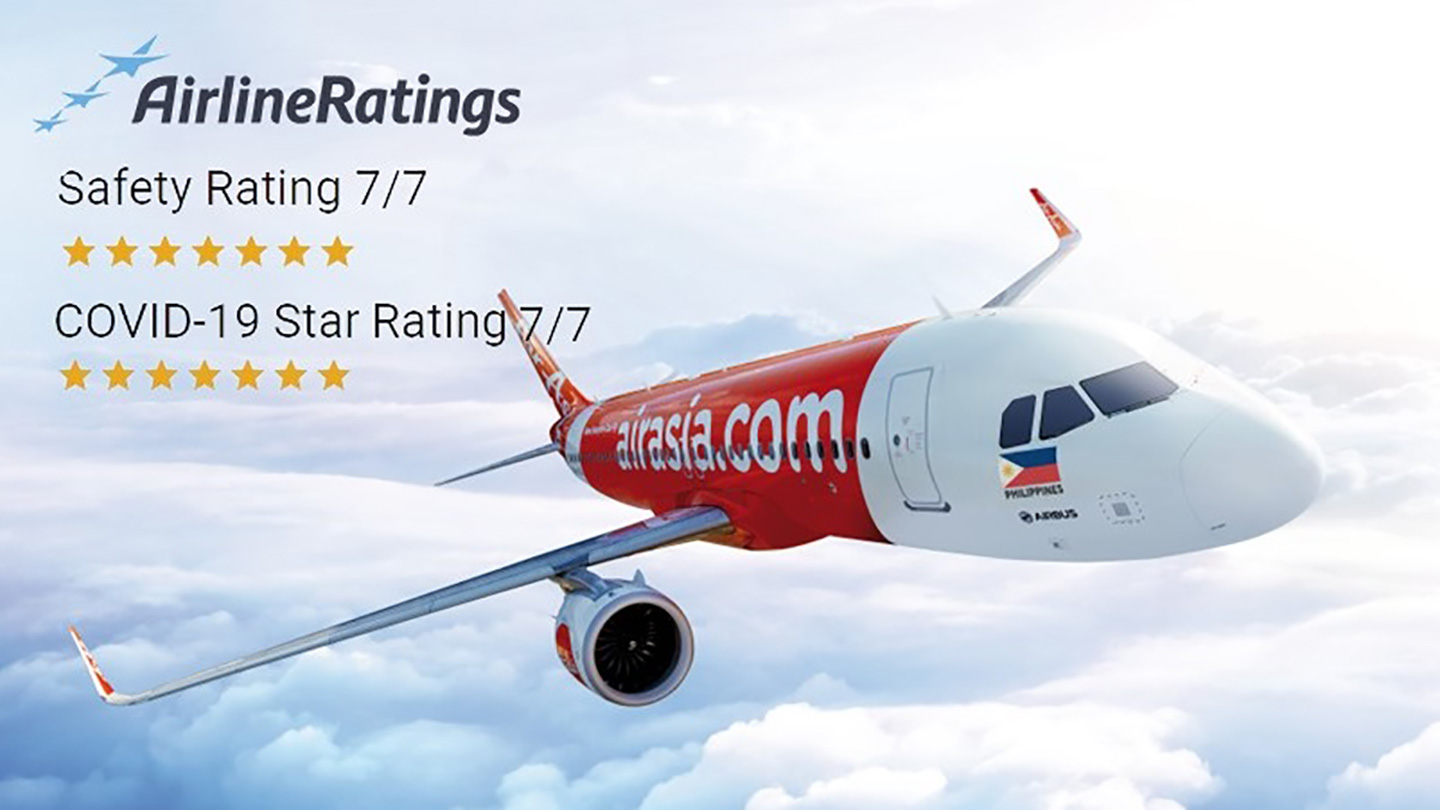 "In AirAsia, we live and breathe safety. From the challenges brought by the pandemic to the most recent incident impairing the country's communications and navigation facilities, our Allstar employees have demonstrated professionalism, tenacity, and resilience. This recognition from Airlineratings.com is both a reminder and a motivation for all of us to raise the bar even more in the service of all our dear guests," AirAsia Philippines CEO Ricky Isla shared.
AirAsia Philippines, already on its path to a strong recovery, opened 2023 with an overall load factor of 75% which was achieved in the first 10 days of January. Moreover, Caticlan (Boracay) topped the list of most booked domestic destinations with an 85% load factor, followed by Tacloban (75%), and Cebu (70%).
Incheon, South Korea meanwhile still is the most preferred international destination among Filipino travelers, with its flights originating from Cebu and Manila achieving a 97% and 95% load factor respectively. Osaka, Japan, another preferred travel destination, is now at 75% load factor. Off to a strong Q1, AirAsia is also set to open its Tokyo (via Narita International Airport) route next month.
To entice more guests to travel, AirAsia announced its New Year, New Deals Sale which offers PHP 71 one-way base fare to domestic and international destinations such as Osaka, Tokyo, Taipei, Kaohsiung, Hong Kong, Bangkok, and Incheon. New Year, New Deals Sale is available for booking until January 15, 2023, for travels from January 09 to July 31, 2023.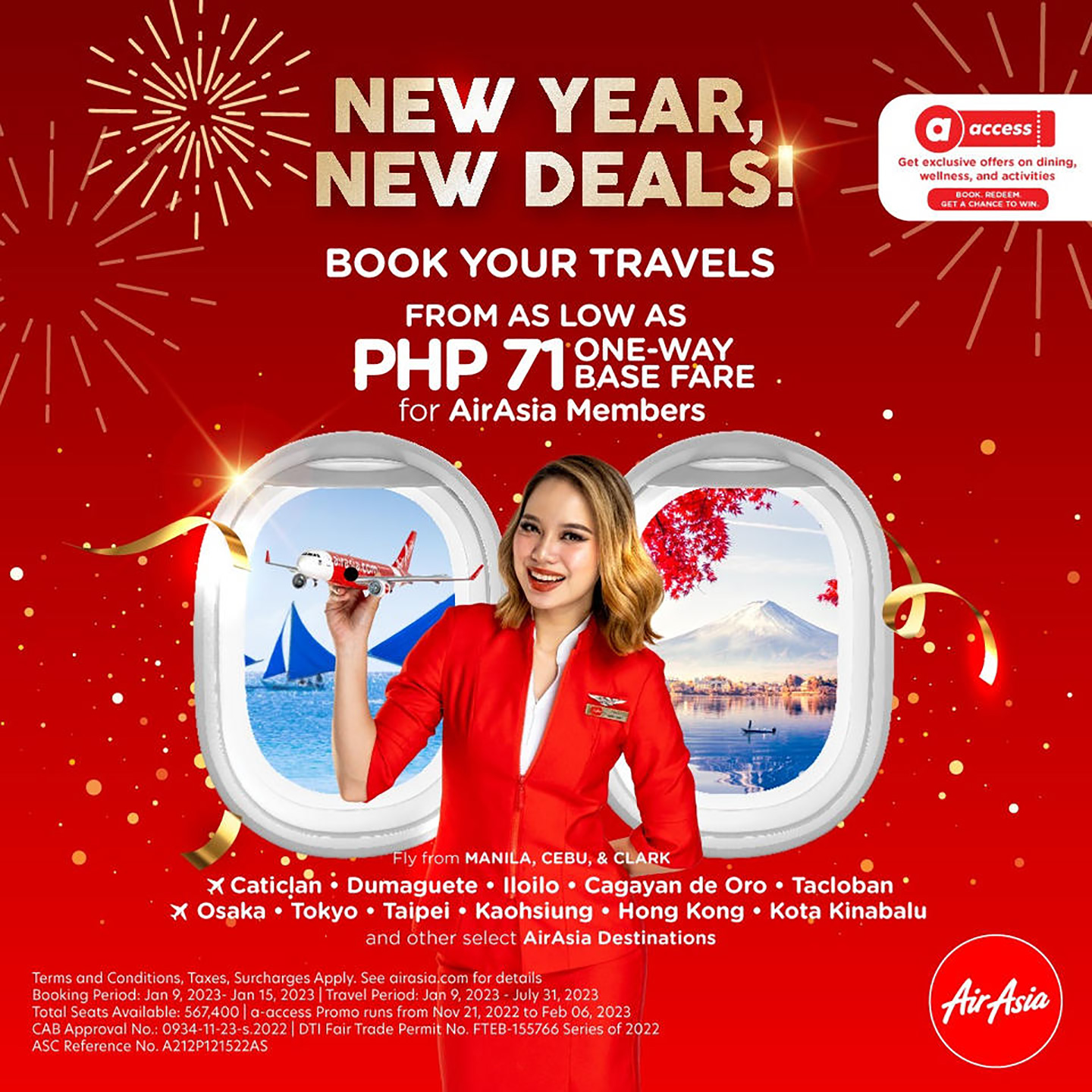 With most international destinations now open for travelers, the World's Best Low-Cost Airline is advising its guests to be at the airport at least four hours before their scheduled departure to allow smooth processing of documentary procedures.
Guests are also encouraged to regularly visit the airasia fly safe page and airasia Super App social media platforms Facebook and Twitter for flight schedules and other travel advisories.