MANILA, PHILIPPINES — Rey Tiempo's latest Game On story goes inside the first-ever Creativity in Entertainment judging for the Kidlat Awards, including the new Gaming and Esports subcategories:
---
This year's Kidlat Awards, the premier awards show in the country recognizing the industry's best creative work, was historic for a number of reasons. Most notably, for bringing together the creative industry in its first face to face event in four years. This also marked the first year that Kidlat has launched new categories and subcategories. Among them, a jury panel devoted solely to Creativity in Entertainment, with its inaugural Gaming and Esports subcategories. Finally!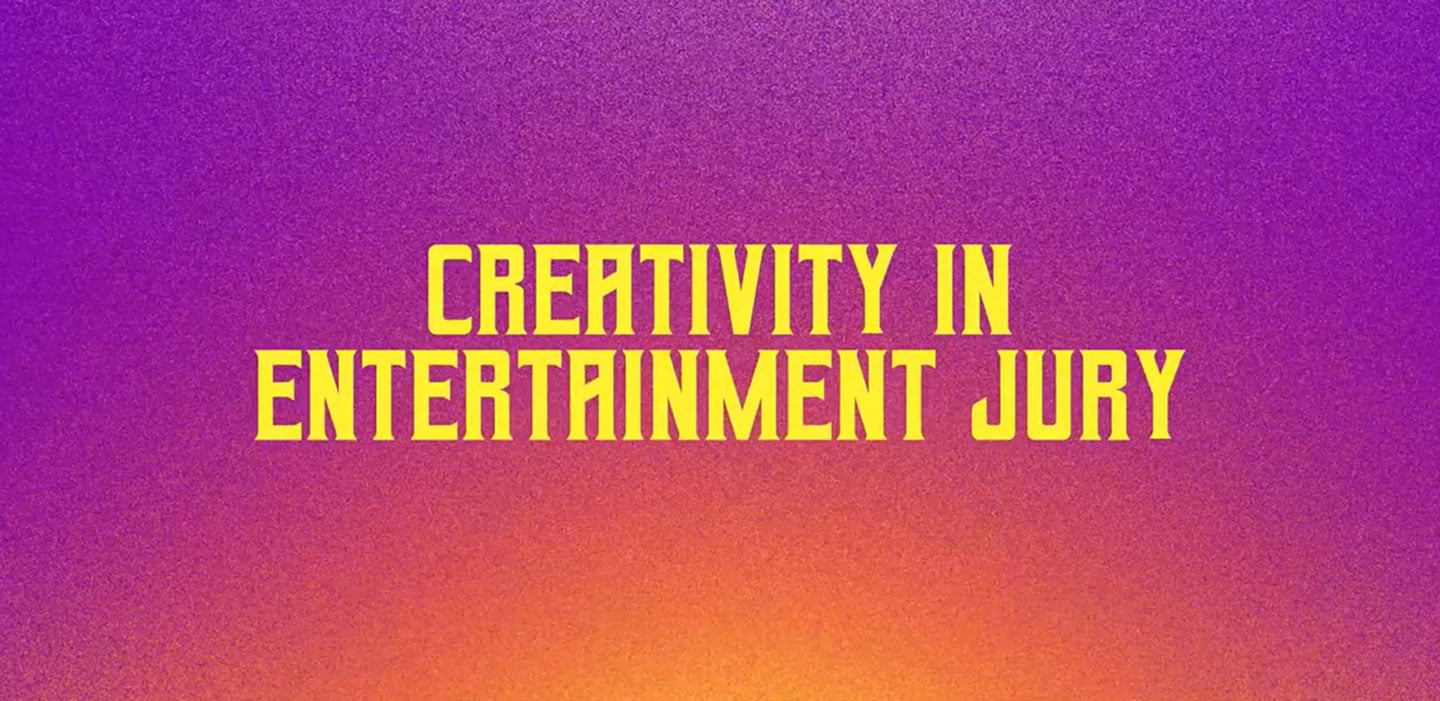 I am extremely honored and grateful to the 4As Creative Guild of Philippines for the invitation to take part in the Entertainment jury panel. Headed by Jury President, Melvin Mangada, the jury members spent almost half a day passionately deliberating on work from across a varied range of disciplines in the entertainment space – we were told we had the least shortlisted entries, but spent the most time discussing!
I've cornered requested my fellow jury members to say a few words about our extraordinary experience. Let's hear it from the 2023 Kidlat Awards Creativity in Entertainment jury!

MELVIN MANGADA – Jury President | Chief Creative Officer, TBWA \SMP
"The experience of being on a jury of diverse creative backgrounds was refreshing! Aside from the usual suspects from creative agencies, there were film directors, TV scriptwriters and gamers. There was a UX/CX expert, a broadcast producer and a network creative head. It was also a challenge to select the gems from new categories representing various creative industries, from traditional mainstream and broadcast to online and tech.
"I think we had the most fun jury – everyone was respectful and yet found humor in the animated discussions and dissenting opinions, as perspectives came from varied lenses.
"The big winner for Creativity in Entertainment was McDonald's 'Unbranded Menu,' a favorite from the start. The core idea would have only come from a person or a group of passionate gamers who keenly observe visual details in the gaming world. Identifying generic images of burgers, fries and sundaes in RPGs and other game genres, then claiming them as McDonald's through content creators/gaming influencers was the most compelling idea in this year's entries."
CHRIS MARTINEZ | Filmmaker
"It was a nail-biting experience sitting in the jury for the Entertainment Category. As you go up the metal ladder, it becomes clearer and clearer which one is worth more than gold. Four hours of deliberation and distillation, we came up with a solid and unanimous vote for McDonald's 'Unbranded Menu.' I loved how the campaign deconstructed the gaming world by creating a game about existing games. I admired its tongue-in-cheek vindictiveness to let the brand claim what is 'rightfully' theirs. A clear winner through and through."
DENISE HAAK | Founder and CEO, Qairos
"I love how the space of entertainment has grown into something so contemporary and challenging. The realms of entertainment have evolved to cover almost every facet of our every day. It's no longer just for leisure; it's built into study, productivity, advocacy, and identity. It's meeting the human needs for warmth, interaction, and delight in ways unheard of before.
"Then there's the impact digital has brought to the table; it's really changed the game. Digital has democratized the creation of entertainment, allowing amateurs and aspirants with limited resources to join the fray, giving us new ideas and fresh takes on content, channels and celebrity. Digital has also democratized access. Whereas decades ago you'd have to go to a theater to catch a movie, a record store to buy your music, or an arcade to play your favorite video games, today you can enjoy all those from the comfort and convenience of just one device, anytime you want.
"I was especially moved by the entries of Nissan's 'Leaf Orchestra' and McDonald's 'Unbranded Menu.' They expertly displayed how entertainment can and should now take on new forms, new dimensions, and above all, new risks, without necessarily being loud or intense. Discreet subtlety, meticulously crafted, can be entertaining too."
JEM LIM | Co-Managing Partner & Senior Producer, Just Add Water
"So honored to be with the best people from the industry. The points of view were rich and well, entertaining. It's always good to be with folks who challenge you to think out of the box. Being surrounded by well-respected personalities humbles you and yet encourages you to be better at your craft."
RALPH ALIGADA | Head of Gaming and Esports, Globe
"It was such a surprise to be asked to join the jury – I was never part of any advertising agency, the most agency experience I had was being on the business development side of D5 Studio, TV5's digital arm from 2014-2019. It was there that I first entered the gaming and esports space, having led the network's exploration of the industry in 2015. Since then, I spearheaded several gaming and esports campaigns, especially after I moved to Gariath Concepts in 2019 and Globe in 2021.
"So when Joey Tiempo and Octopus&Whale explained that they wanted a diverse set of jury members, and that there were new gaming and esports categories in this year's Kidlat Awards, it was a no-brainer – of course I'd love to be part of it!
"I was not entirely shocked that there weren't as much entries for gaming and esports this year. It being the inaugural year of the categories, there weren't many organizations already in the space that are aware of it. This should change in the next years.
"I enjoyed screening the entries at my own pace in the first round, and learned a ton during the metal round. I was at one point starstruck with all the names in the Entertainment panel – Melvin Mangada is a legend, Rey Tiempo is such a respected creative and colleague, being one of the few I know who recognizes the power of games and esports in marketing, while Antoinette Jadaone is such a huge name in film. I have heard of Robert Labayen, Jem Lim, and Chris Martinez from my uncle, Robbie Aligada, and he had great things to say about the three of them. I did not know who Denise Haak was at first, but boy was I in awe of her during the metal round.
"I loved how animated our discussions became. People were defending work they deemed worthy of being finalists, and more so during deliberation for metals. There were questions asked of each other when we realized we did not understand the material as well as the other jury member. A favorite moment was when Melvin asked me to explain why I thought a specific gaming entry was executed well. It was an eye opener on how even well-respected and seasoned jury members know when they need more information to make an informed decision. All of the jury members earned my respect during the deliberations.
"On a personal note, this felt like such a huge honor for me. I was never part of the advertising industry, though I do know a lot of them through friends and family. So to be included in the Kidlat Awards jury is what I consider to be a major highlight in my professional career."
ROBERT LABAYEN | Head for Creative Communication Management, ABS-CBN
"Judging was a time to learn from fellow judges. It is always good to hear perspectives that may enrich your own. Sabi ko nga, it felt like I attended a webinar."
ANTOINETTE JADAONE | Director
"Para akong naging estudyante uli. Ang daming new insights and learnings na bibitbitin ko sa paggawa ko ng pelikula at TVCs. It's so refreshing to be in a group of individuals with different expertise who are willing and open to listen to each other. Parang isa na rin ako sa honorable mentions sa Kidlat kasi winner ako sa mga natutuhan ko sa kanila!"
(It was like I was a student again. There were so many new insights and learnings that I'll take with me in making films and TVCs. It's so refreshing to be in a group of individuals with different expertise who are willing and open to listen to each other. I felt like I was one of the honorable mentions of Kidlat because I felt like a winner with everything I learned from them!)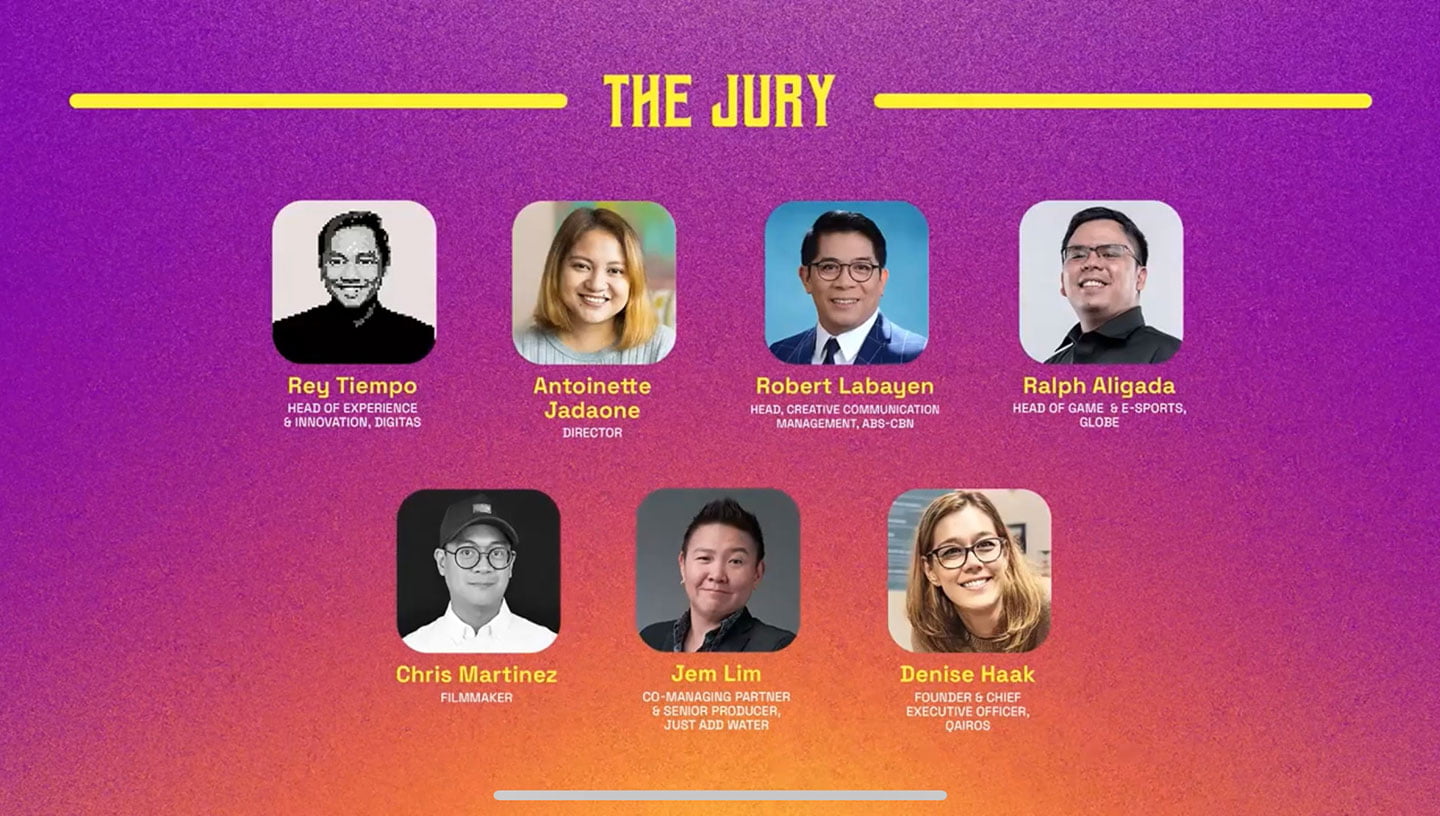 ABOUT THE WRITER
Rey Tiempo is Head of Experience and Innovation at Digitas Philippines. He has served as President of the Creative Guild of the Philippines and has taken part in the jury of the most prestigious international and local award shows, most recently in the 2023 Kidlat Awards Creativity in Entertainment panel. He has spent the last twenty-plus years leading teams to award-winning creative and effective work in Publicis Groupe, VMLY&R, Dentsu, BBDO, and Leo Burnett. Gamer, musician, comic book enthusiast, and relentless collector, Rey keeps himself immersed in platforms by creating music and gaming content. Currently playing: Metroid Prime Remastered on Switch.
Artwork by Dennis Nierra, Creative Director at Publicis Jimenez Basic.