MANILA, PHILIPPINES — Creativity is now more global than ever, with tools widespread and platforms becoming more and more intuitive, inclusive, and adaptive to ever-changing trends. Through the different channels for creative consumption and creation, each individual now has a unique picture of what creativity looks like for them, what type of creative content they prefer, and which individuals, channels, and creators they want to see content from. Meanwhile, in the realms of marketing, advertising, and entertainment, creativity seeps into the everyday lives of consumers. It affects their decisions on what to buy, who to buy from, what to watch, what they stand for, and who they stand with — making it crucial for advertisers to find a way to connect with them creatively. And in a time where everybody has their own take on what's relevant, creative, and meaningful, it's a sure challenge for any advertiser to navigate. 
Such is the reason behind the creation of the Havas Group APAC Creative Council, a group of creative leaders from Havas Group's network of Asia Pacific agencies. These are individuals who are responsible for making sure each local office ticks off these boxes according to the network's creative standards and guidelines: client work with "meaningful connections" at the core, new ways to tell relatable and impactful stories, and the never-ending pursuit for "creative excellence." Through these, the network hopes to provide creative solutions for brands, and the challenges they face as businesses today.  
To enlighten us on how the council achieves this, as well as how the creative industry has evolved and why it's important to have purpose and meaningfulness in creativity, adobo Magazine sat down with members of the Havas Group APAC Creative Council for an open and in-depth discussion: Bobby Pawar, Chairman and Chief Creative Officer at Havas Group India; Jon Austin, Executive Creative Director at Host/Havas, Australia; Ben Sun, Managing Director and Chief Creative Officer at Havas China; Angie Tijam-Tohid, Executive Creative Director at Havas Ortega Group Philippines; and Fiona Huang, General Manager at BLKJ Havas Singapore. 
Brands definitely have bigger roles in consumers' lives now, with their products and projects creating more impact than ever before. On top of that, consumers are also getting more educated, aware, and conscious of what values they look for in the brands they choose to support. The connection between the two has led the Creative Council to look at "meaningfulness" as a necessity, and practice it in everything they do for clients and for Havas' own network. 
Bobby Pawar: "It came out of an in-depth global study that Havas has been conducting for a while across many countries with hundreds of thousands of people interviewed. One of the key takeaways is about people's relationships with brands: if 74% of all brands in the world disappeared tomorrow, nobody would miss them at all; so, only 26% of all brands have meaning to people. The whole idea of being meaningful in somebody's life is also about being purposeful. The brands that will endure are the brands that will continue to grow meaning in people's lives, and the cultures and societies they serve."
Jon Austin: "I agree, it's a daunting thing. But a far more inspiring way of looking at it is to go, "How do we make your brand one of the 26% that people consider truly indispensable?" It's no secret that there is a growing cynicism between consumers and brands. So, I think that meaningful brands and meaningful work are about trying to lessen that gulf between consumers and advertising. How do we improve that relationship?"
On the topic of creating meaningful work, we asked what meaningfulness means to them as individuals, in and out of the work. 
Angie Tijam-Tohid: "Meaningfulness is about being purpose-powered. By trying to make a difference through small good acts every day. And when it comes to the work, I think the true test of being meaningful is when our consumers, our friends, or even our mothers actually take the brand in and make it part of their lives."
Ben Sun: "It's really about being present and the way that we treat our people and talents as well. You're meaningful within the organization. We prioritize people — the people that are working on the products that we offer to our clients."
With the goals of creating meaningful ads and helping brands with their roles in the lives of consumers, the Creative Council translates purpose into their output. The members explain their definitions for creative excellence, what it takes to pursue it, and how they each incorporate it into their work. 
Jon: "I don't know if there's a hard and fast rule about it. For me, creative excellence is the right idea at the right time in the right way. And that can be huge and audacious, or it can be immediate and fast. I think it is ever-evolving and that's what's so exciting about it. Craft is important, but I think being fast is too. I think the best example of creative excellence these days is meme culture. Being able to apply a few insightful words into a grainy screenshot is amazing. Our competition isn't other brands. It's kids at home working at the speed of culture."
Bobby: "The constant push, to me, is trying to get out of your comfort zone. It's about how to find ideas that are great in the moment, and also retain their greatness over a period of time. It's the ability to creatively stretch across that canvas. To do that, we need to break some of the things we've learned. At Havas Group APAC Creative Council, we try not to be a bunch of goofs who sit down in judgment of ideas, but try to have more of an incubator mindset."
Ben: "Some of the things I'm most proud of are the internal changes and initiatives within the organization, which are just as meaningful. [For example], we hired two deaf people as interns in the creative team. Post-pandemic, riding on the spirit of kindness will help the brand be more sustainable."
Angie: "The way we try to achieve creative excellence is by being agile and taking inspiration from everywhere. We're a very lean team, but we're able to be as responsive as possible to what's happening around us. That way, we're able to create messages that are relevant to our consumers and create value. We're actually competing with everyone. Everybody's a creator now. But I think what we also bring to the table is the discipline in our craft."
Fiona Huang: "To practice creative excellence is also to remember, remind and ensure we get everyone to have fun in the process once more. The bull's eye ultimately is to develop and deploy distinctive creative marketing moves that solve the brief efficiently, effectively and emotively – solutions that move people (our consumers, our clients, our own industry folks). And on a fundamental level, if we had fun in the process, that sincerity would be felt and will reflect in the work."
After redefining what creative excellence is, it's easier to see the campaigns that stood out from the standard of creativity. From travel marketing to sex awareness, the team listed down their favorites:
Jon: "'Tourism Fiji' was a global pitch that we were lucky enough to win. And I believe that the reason we won that was down to a meaningful brand philosophy. The question they wanted to know the answer to was if happiness was still right for them. Our response to that was, "Absolutely." Happiness is crucial. But research suggests that now, what travelers are looking for overwhelmingly is authenticity of experience. When we looked at work on destination marketing, in general it's always taken from the perspective of the tourists."
He added: "And so we said, 'The thing about Fiji is that happiness exists here, whether the tourists are here or not. So, let's do a tourism campaign that doesn't use tourists. How do we capture the spirit of happiness in Fiji in a very authentic way?' Traditionally, we would have used the normal set of commercial advertising photographers, but that didn't feel right for this. So we went to National Geographic, and we ended up having NatGeo photographers to go around Fiji — just them, no crew. Just our creative director and a NatGeo photographer capturing the authentic, genuine spirit of happiness in Fiji. And the result was, I think, beautiful. And even though it's only been in the market for a short time, it has proved very, very effective."
Fiona: "We launched this regional platform for Durex, #ComeTogether. It kicked off with a study as a provocation to surface the pleasure gap — that 8 out of 10 women don't orgasm, while 9 out of 10 men do. We then launched a social experiment to further jolt the provocation with a series of couples from our different key regional markets. In this live experiment, only the women were in the know of what the experiment sought to do — to cement the point that sex is meant to be a mutual experience and unequal pleasure isn't fun for everyone.
The experiment got men to experience how it feels to be a woman in bed — using food as an analogy. Couples were invited to a special dinner, with a difference — the men don't get top service, only the women do.
And so, the takeaway was if you expect equality in a restaurant, why not in the bedroom as well? This was hugely successful, allowing women to lean in on this with their partners, talking about a topic matter that can be hard to open a conversation on."
Bobby: "It's an interesting journey with Durex because obviously there is misconduct. So, I said, 'Let's define the purpose of Durex as a brand.' With that, people can go from just having sex to having great sex. We began removing all the cultural, mental, and societal barriers and started this whole new climax campaign in which we talked about orgasm equality."
Angie: "We have an ongoing partnership with Bike Scouts, a group of cyclists who started as volunteer first responders after typhoon Yolanda. And they've now evolved into a bayanihan platform helping different communities all over the country. One of the communities that they want to turn the spotlight on is this group we see every day but seemingly invisible to many — the homeless and street dwellers. So last Christmas season, in partnership with Pizza Hut, we collaborated with Bike Scouts on this effort called #MidnightRideThruDelivery. We wanted to deliver Christmas feasts to those who call the streets their home. It happened in two key areas simultaneously — Manila and Cebu. Members of Bike Scouts pinned different spots in these two cities using Google Maps where street dwellers can be found. We followed the pinned locations to deliver not just food but hopefully a reason to see the joy in the season. The pinned locations also served as an invitation for everyone to share what they can to those who have less anytime of the year."
Ben: "The bun bag [by Wanchai Ferry (General Mills)], typically used by girls, got sold out just because of the design. It's linking food and fashion. The brand's sales went through the roof by 152% on JD.com thanks to the promo, which offered buyers a chance to own the limited-edition bag."
Creating ads that live up to the brand's values, relate to the consumers, and have a timely impact on society definitely takes a village of creative minds. For Havas Group APAC, this means reaching out to their offices around the world, sharing insights, and coming together as a single creative unit across different countries.
Jon: "The Creative Council is a global network. But unfortunately, it's not equally distributed in terms of creating opportunity. So, I think that the role of the Creative Council is to ask, 'How can we support all regions to give them the most opportunities possible?' How does a network get better together, and share resources and brainpower? There's so many talented people all over the region; how do we maximize their use? I think that this region, in particular, is perfectly poised to not just keep up with them, but to surpass them as well. We are very well-equipped towards collaboration."
Bobby: "It's about becoming more of an incubator for various types of ideas. Creating ideas should be a culture, not a department."
Fiona: "We're all very aligned from a creative goal and excellence point of view. What's really nice about the village mindset on both the creative and business sides is that there is greater muscle behind both. There is strength in numbers. And it's not just across disciplines — it's within disciplines too. You spread and foster that creative culture, because it's all about that at the end of the day."
Angie: "Havas Ortega Group is a village of disciplines and expertise. When you talk about creative excellence, it's no longer just the purview of the creatives — it's a village priority. That's how we're trying to evolve."
Audiences across the globe are evolving. They're becoming more aware of ads that don't compel them to take action, and they prefer to be entertained rather than educated when it comes to marketing materials. In the creative industry, this insight changes a lot of things, starting with how they speak or approach their target markets with the proper entertaining ads and campaigns. For the Havas Group APAC Creative Council, this is one — if not the — biggest change in the advertising industry throughout its continued evolution.
Jon: "The biggest shift I've seen is that more people are actively disengaging from traditional paid-for advertising, and they're actively engaged in earned and entertainment like never before. Recent stats reveal that 56% of people would give up sleep to binge-watch a show. 6 out of 10 people can't stand still anymore without consuming some form of content. It's easy to say people just don't like ads, but that's not true. We ran an in-depth study and what we found was that people just hate bad ads — ads that are wallpaper, and don't cut through. What they want is to be really entertained or really informed, so they want their advertising to be very useful, or very informative. So for us, the big pivot has been around thinking, 'How do we create entertainment rather than interruption?' I think the onus is on us now as an industry to shift. We have a responsibility to create content that people will actually want to engage with if we want to keep an audience."
Bobby: "Digital was supposed to give us no interruption, but it has now become the most interruptive thing. You might be able to persuade people to not ignore you, but that doesn't imply that they like you. I think you've got to go back to principles, and the simple principle is that if you're not interesting, nobody will be interested in you. Find out what people are interested in and do that in a manner that grabs their attention and gives them something more. If people are giving you their time and attention, what do they get out of the sales pitch?"
Fiona: "More and more, the clutter in marketing media is just growing. The last thing we want is for our brands to contribute to that."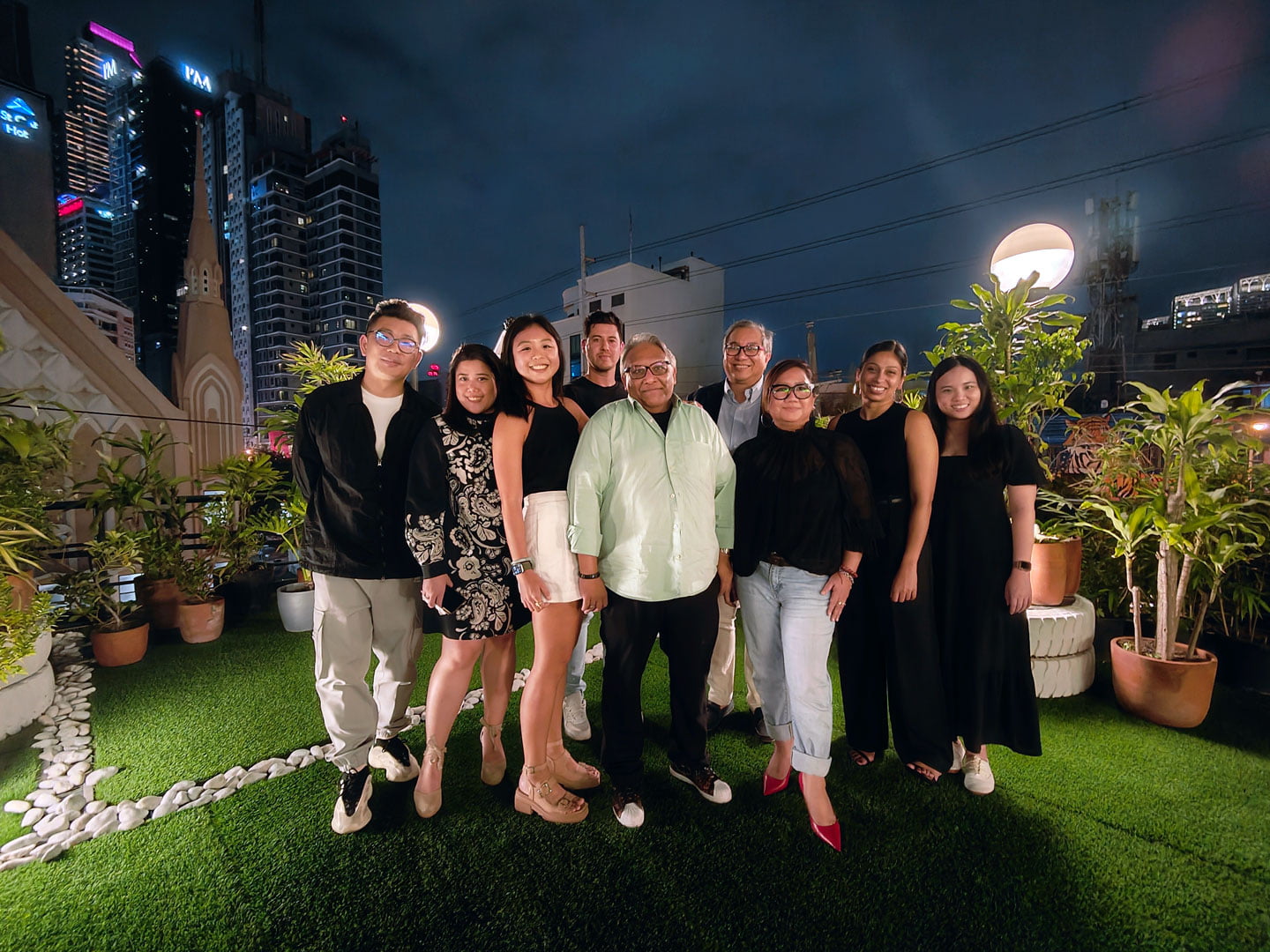 The most crucial factor in crafting a successful campaign is getting to know which brands to work with. For the Creative Council, that means working with brands that believe in meaningfulness and creative excellence as much as they do. For them, they believe that it is absolutely crucial for creative agencies, particularly Havas offices, to work with brands that are aligned on this as a value.
Bobby: "Previously, branding was about convincing people to buy a brand. But these days, people also want to buy into a brand, what it stands for, and the impact it has on society. That's why meaningfulness is important — you need to go beyond yourself and your own objectives. You have to be selfish and selfless at the same time as a business."
Ben: "I think the main point is trying to remember why you created agencies. The additional value that we want to bring to our clients is a reason why we create, as well as the meaningful content that we can provide to our clients. The service that you provide is to make that product not only do its job, but also multiply its value. Having this meaningful concept behind what they do helps brands elevate the value that we want to bring— that serves as a multiplier. The general population in China works in a 996 culture — you work from 9:00 am to 9:00 pm, six days a week. And I think as a result, the community in general is very tired. So, I think that's where the creative agencies in China play a part — to help people be happy through meaningful brands and campaigns."
Angie: "We know that people connect with brands, stories, and ideas that they can relate to and they care about. So I think that's where we can come in — to connect with them to answer real problems and provide solutions. And I think ultimately, that's what meaningfulness is really all about."
Fiona: "I think time and people's attention are more compressed than ever. We don't want to add to the clutter and landfill, we want zero waste for the consumer and for our clients. If we are trying to build an impactful, long-term relationship between people and our brands, we are effectively building a connection. We treat our brands as people, and we want consumers to do the same. A relationship is a two-way flow."
Jon: "I think that it's time that we stopped shying away from the tenuous relationship that this industry has with consumers, stopped making excuses, stopped trying to find hacks, and stopped trying to trick audiences. I think that it's time that we hold ourselves more accountable. And I think that meaningful work is exactly that — to hold ourselves accountable. We're not going to trick people into engaging with us — we're going to create stuff that is worth engaging with. Let's set aside the status quo and what we would traditionally do because we're operating in a new world."
"Let's respect the audience that we're talking to, and meet them on their terms," Jon concluded, effectively wrapping up the discussion on the most important element in creating meaningful work: a deep understanding of the audience to fuel relevant, impactful, and excellent brand stories. 
Ben Sun is the Managing Director and Chief Creative Officer of Havas China. Ben is also the youngest member of the Havas Group's global and Asia Pacific Creative Committee. He has been with Havas for over 17 years. Under his leadership, the Havas office has become the most indigenous, youthful, and energetic 4A's in China, and the ranking of Creative of Havas Shanghai has been always in the Top 5. 
Jon Austin is Executive Creative Director of Host/Havas, Australia. Whilst his work has been recognized at every major global awards show, he believes in creativity that wins in the real world: the stuff that impacts culture in a genuine and meaningful way, and gets talked about at BBQs, on campuses, and during morning news shows. 
Prior to joining the Havas Group, Havas Group India Chairman and Chief Creative Officer Bobby Pawar spent five years at Publicis, was CCO of JWT, and spent four and a half years as CCO of DDB Mudra Group. He also worked for seven years in the United States and had long stints at Ogilvy, New York and BBDO, Chicago. One of his films ran on the Superbowl and it was featured in the MoMA and nominated for an Emmy.
Fiona Huang's current role is General Manager of BLKJ Havas. She started in public relations, creating headlines for her clients through stories and experiences. Currently, she is in her 15th year of brand and business building. She is still fascinated with people, the fun and inspiration this industry has to offer to connect brands and people.
Hailing from Manila, Philippines, Angie Tijam-Tohid is Havas Ortega Group's Executive Creative Director. She's currently the 4As Creative Guild's Director-in-Charge for Young Creatives. Passionate about learning, Angie is venturing into transforming an abandoned school into a platform for artists and writers in her home province. She is also currently enrolled in the Digital Management Accelerator Programme of Hyper Island, Singapore.
Learn more about Havas Media APAC on the company's website or follow its pages on Facebook, Twitter, and LinkedIn