KYIV, UKRAINE — This year, 39 jury members from 23 countries joined the KIAF jury. The international festival is open to all parties, organizations, and individual creators involved in advertising, production, media, PR, design, and creative industries worldwide, including advertisers and media companies. The focus of the contest program is on socially significant communications. For its 2023 edition, KIAF presented "PEACE," a special contest created for works and campaigns that advocate against war, aggression, genocide, and crimes against humanity, including the current war in Ukraine.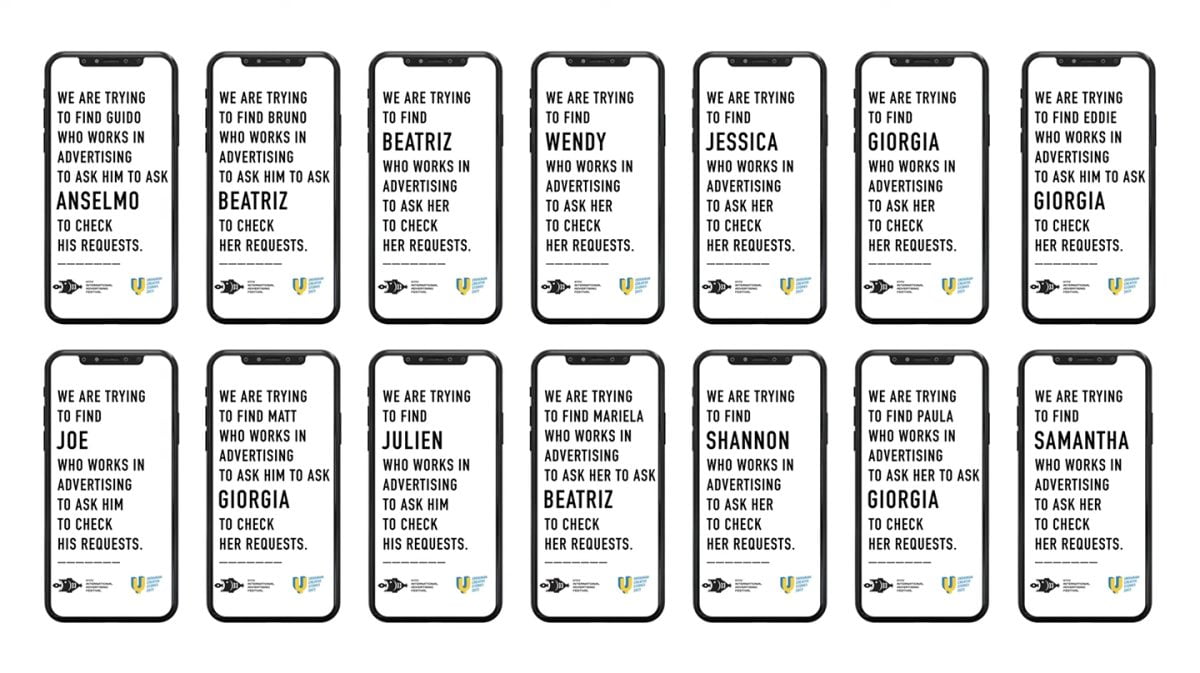 ANGRY, the agency announced as KIAF's 2023 partner, created the main message of the festival, "Make the world a better place," to draw attention to the topics of social, ethical, environmental, and other problems that currently concern society, and inspire it to create the world into a better place.
Serhii Malyk, Creative Director and Co-founder of ANGRY, said, "We chose the 'shortest' way to invite global rock stars from advertising and agencies to participate in the contest. We found the accounts of 10 creative leaders on Instagram and sent them personal invitations directly. What's next? Then we launched a whole digital campaign to find people who can personally know these 10 creative leaders and ask them to check their requests. How?
First, we went to the agencies' official websites to find the addresses of their offices and the names of the colleagues of our chosen rock stars. And then we created a series of personalized ads and launched geotargeting at those addresses. As a result, we created dozens of personalized ads like 'We are trying to find Dean who works in advertising to ask him to ask Anselmo to check his requests.'"
The communication campaign of the festival continues. With this video, the festival invites marketers and advertisers from around the world to help inform the selected 10 creative leaders that the festival invitation has reached them in requests.
To do this, you just need to go to the official page of KIAF on Instagram and share an appeal to someone you may know in stories.
KIAF final deadline is on April 21. Entries submission is open here.