HONG KONG — The Hong Kong Arts Month falls in March every year, and the month is jam-packed with all kinds of arts exhibitions and activities. The street art festival organized by non-profit HKwalls is a free cultural event that brings art into the community. With seven years under its belt, the festival has livened up Hong Kong's urban scenes with vibrant street murals. After a three-year hiatus due to the pandemic, the festival proudly returns this year!
Property developer Sino Group has always been striving to promote the development of the arts and culture as well as creative industries. Over the years, it has supported many large-scale arts events and provided platforms for young artists to showcase their works. This has also helped the general public to get exposed to art. To support the Hong Kong Arts Month, Sino Group takes part in HKwalls and provides the festival with its first-ever digital art platform. At the same time, renowned Spanish street artist J. Demsky, famed for his colorful artistic style, has specially created a digital artwork titled "VLTRAPHOTONICS" for the festival. It will be shown on the 4,000 square meter multimedia walls of Tsim Sha Tsui Centre and Empire Centre so as to project dazzling colors onto Victoria Harbour every night.
Sino Group has been actively incorporating the concept of sustainability into its businesses by promoting innovation, cultural heritage, and community bonds. The Tsim Sha Tsui Centre and Empire Centre multimedia walls, formed by over 82,000 LED bulbs, are one of the largest on the Victoria Harbourfront. They have staged many digital art programs, such as International Digital Art Open Call and the Group's CSR campaign "Feel the Motion". The walls not only provide a platform to showcase the works of young digital artists, but also enhance the synergies between art, design, and technology. In addition, it turns the creative industries on their ears and has become an eye-catching sight on the harbourfront.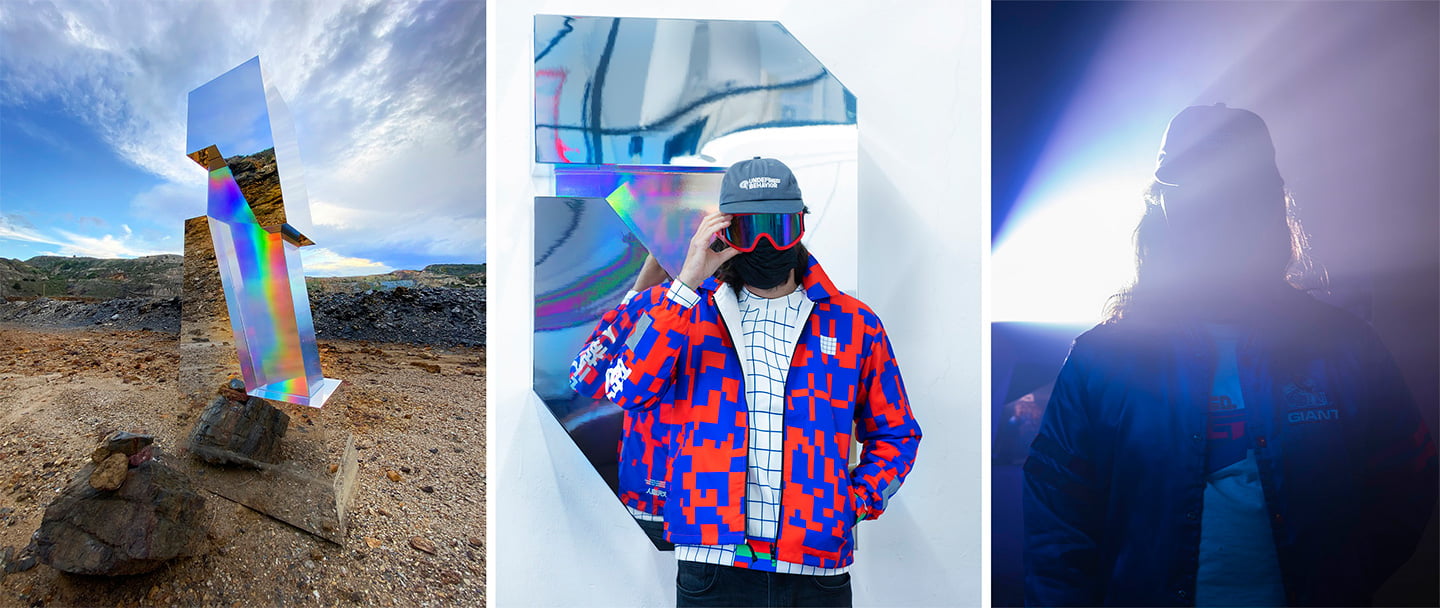 Since early 1990s, Demsky has devoted himself to creating graffiti art. Thus far, he has made spray paint art in more than 50 countries and loves to present his name in a distorted way. Influenced by the graffiti movement, arcade games, Japanese mecha, and sci-fi films, Demsky often makes use of the relationship between space and time and presents his works with a new artistic form. He is apt at using overlaid lines and colors to present a unique visual effect, and his works are often vibrant and colorful. In "VLTRAPHOTONICS," Demsky transforms his unique 3D graffiti into an endless motion image and presents it on the harbourfront.
Demsky said, "I am very honored to have the opportunity to take part in HKwalls after the pandemic. I am also very excited that my work has become HKwalls' first multimedia creation. The most surprising thing is that the facade of this Sino Group building can be used to showcase my work to people on both sides of Victoria Harbour. I hope that the strong color lines in my work can bring endless vitality to every person. This giant wall is possibly my largest piece of work, and I hope everyone will like 'VLTRAPHOTONICS.'"

"VLTRAPHOTONICS" will be shown on the multimedia walls of Tsim Sha Tsui Centre and Empire Centre nightly between 6 pm and 11 pm from March 17 to April 12.
Sino Group x HKwalls Art Cruise
Date: Monday, 20 March 2023
Feel the Motion instructors will share their experiences with members of S+ REWARDS and Sino Club and multimedia design college and university students. They will help participants to enhance their knowledge of motion picture design through "VLTRAPHOTONICS".
Sino Group x HKwalls Art Cruise (Public registration)
Date: Friday, 24 March 2023
HKwalls artists will gather on the site to view Demsky's work. Members of the public can also interact with HKwalls artists.
To register, visit here.