FLORIDA, USA — NASCAR Speed Hub makes its virtual debut on Roblox. NASCAR Speed Hub is an immersive experience that lets players design cars, unlock exclusive virtual items, play mini games, and connect to other popular experiences on the platform. Partnering with metaverse studio Dubit, NASCAR's Roblox experience also builds around a popular collaboration with Jailbreak developers Badimo.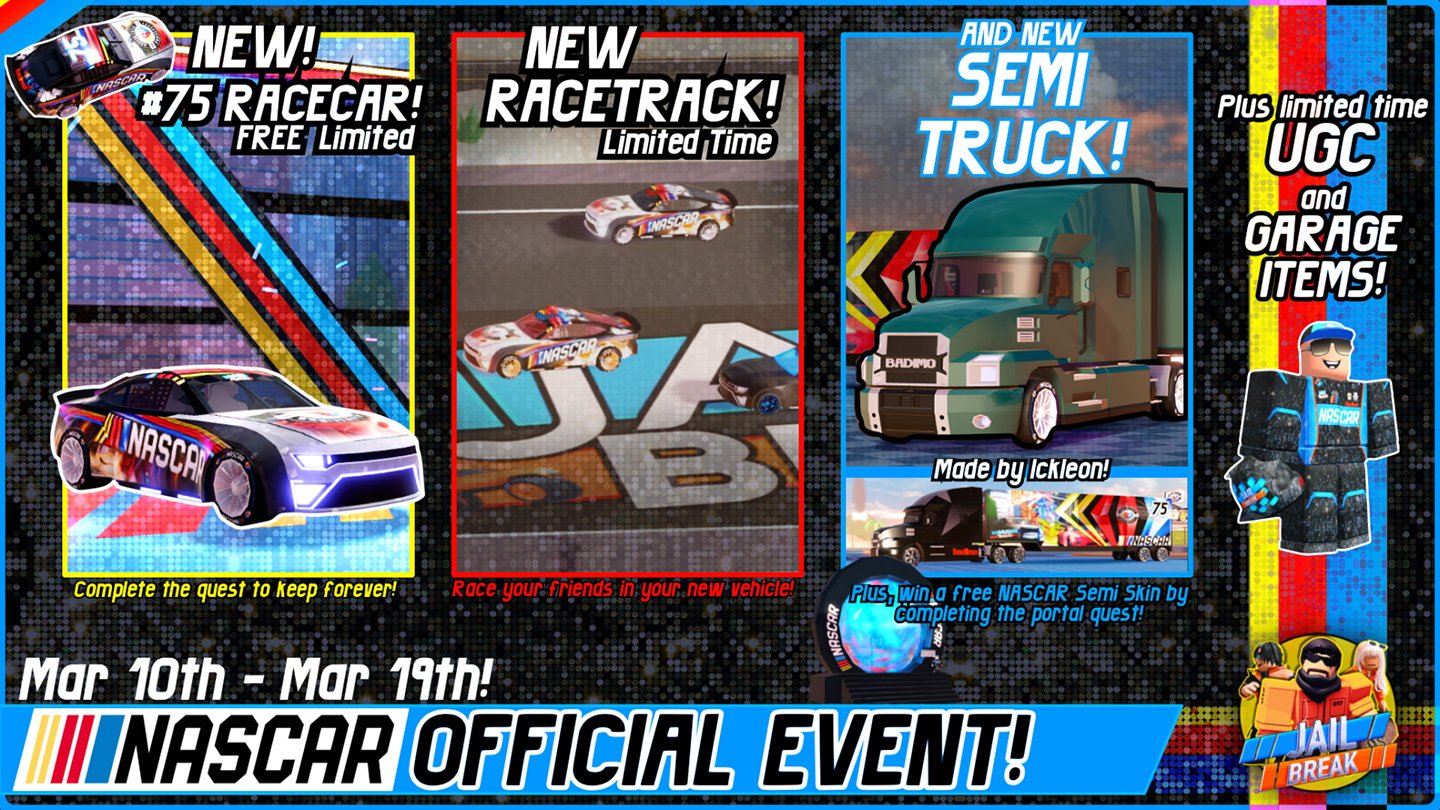 "This is the next step in expanding NASCAR's presence in the metaverse and engaging with the community in unique and creative ways," said NASCAR Managing Director of Gaming & Esports Nick Rend. "At NASCAR we want to encourage the emerging generation of digital natives to manifest their passion for NASCAR racing their own way. NASCAR Speed Hub on Roblox is an exciting new space that lets players create and evolve their NASCAR story on their terms."
NASCAR Speed Hub is an immersive 3D experience filled with social experiences. Players can unlock virtual items, customize cars, and learn about NASCAR Racing in a fun, creative, and playful environment on the Roblox platform that's connecting millions of people through shared experiences.
At the heart of the hub is a time trial that allows players to collect currency and upgrade their car. Upgrades are a critical component to competing for bragging rights on the global leaderboard. The "Quest for Diamonds" is a mini game that sees NASCAR's 75th Anniversary diamonds spread throughout partner games which are accessed through the hub.
"We are thrilled to bring the excitement of NASCAR to the Roblox platform in a unique way, involving the phenomenal community of builders," said Dubit Chief Commercial Officer Andrew Douthwaite. "Roblox has a vibrant platform of designers and players, and when it came time to launch a persistent space, it was important for NASCAR to also include creators."
Jailbreak players who complete a time trial in NASCAR Speed Hub will earn a limited time NASCAR-themed 75th anniversary skin as part of a new vehicle launch.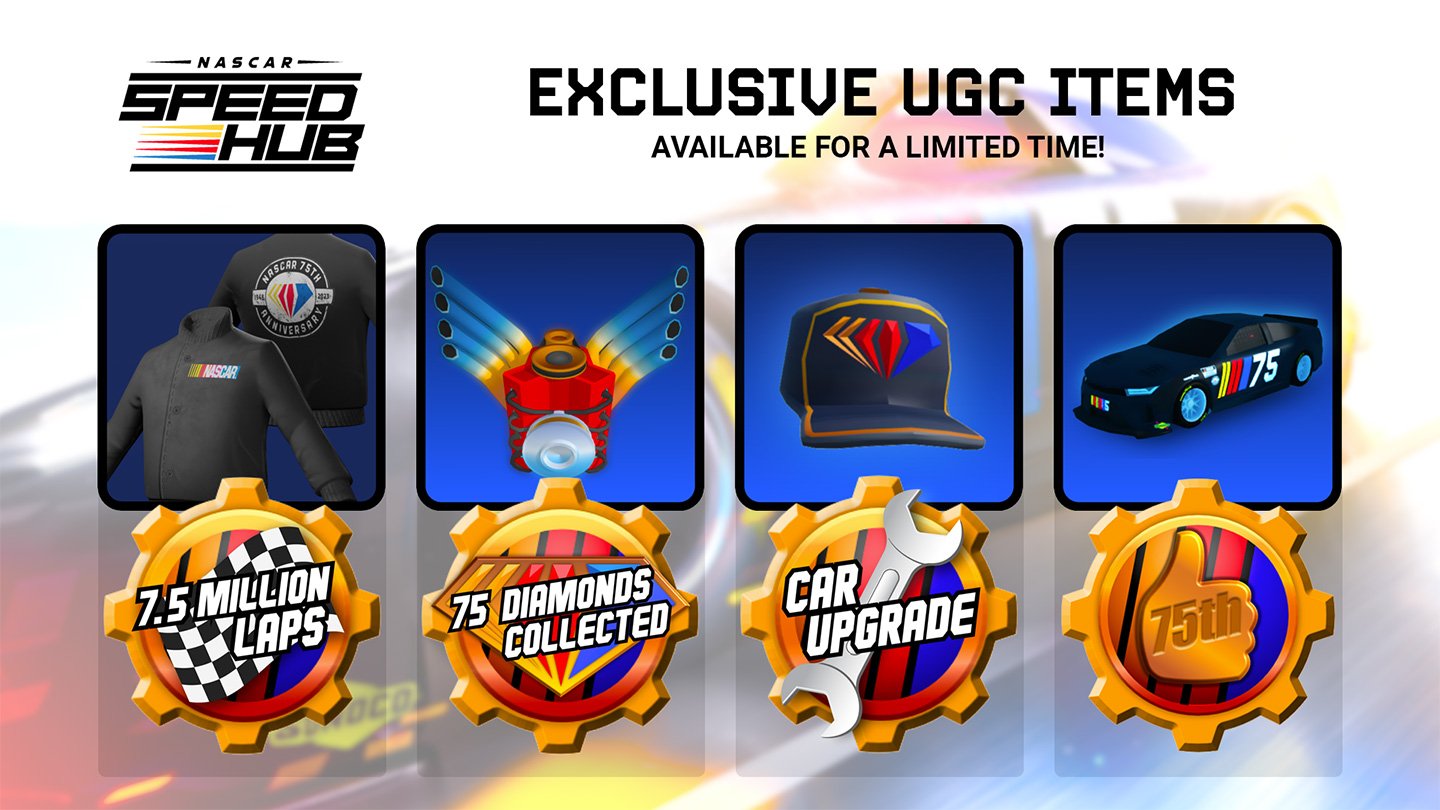 "NASCAR's passion for community building on the Roblox platform is remarkable," added Badimo Co-founder Alex Balfanz. "Our fans loved the Jailbreak x NASCAR experience and the virtual items we previously launched are some of the most talked about in our community."
The NASCAR Speed Hub will eventually include additional user generated and official content.