MANILA, PHILIPPINES — Sandwich cookie brand OREO recently celebrated the launch of the OREO x BLACKPINK collaboration across the Philippines.
This epic collaboration is encapsulated by the stylishly designed icon of the OREO cookie donning the symbolic crown of BLACKPINK, a hallmark of BLACKPINK's first full studio album, "The Album."
In this collaboration, all OREO cookies in the regular flavors of OREO Vanilla, OREO Chocolate, and more will don the chic limited-edition packaging, delighting fans with its full variety of flavors. Moreover, BLACKPINK fans, most popularly known as BLINKs, will also enjoy two iconic BLACKPINK-inspired flavors born out of this collaboration: the "Black" version featuring the original black OREO cookie with pink strawberry cream filling and the "Pink" version featuring a Pink OREO Cookie with dark chocolate cream filling.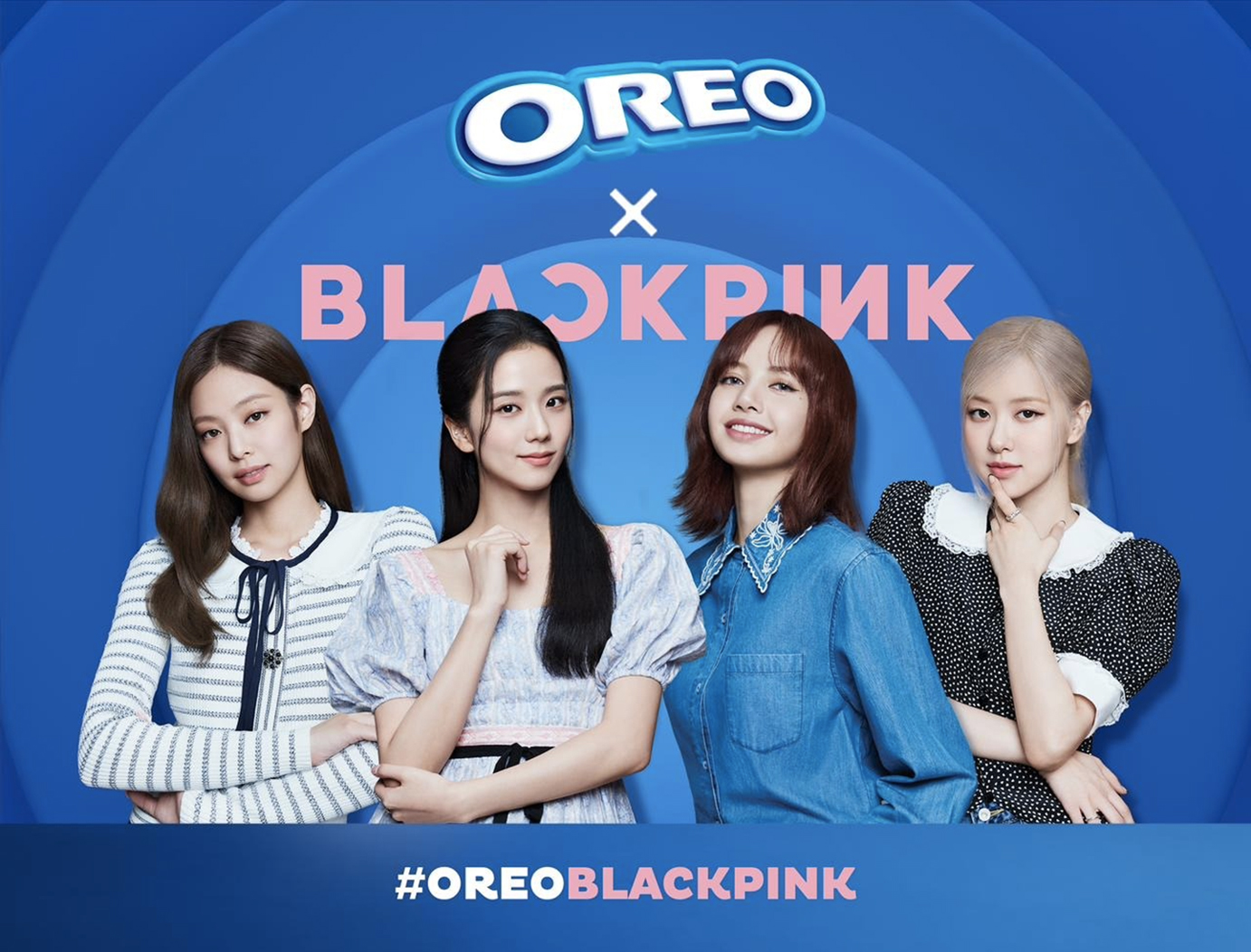 Fans of OREO and BLACKPINK can anticipate limited edition BLACKPINK memorabilia as a forever keepsake of this collaboration. These include the following:
Regular OREO Packs – Endorsed by BLACKPINK members
Fans can collect the products featuring all four members' autographs, presented at random on the front of each OREO x BLACKPINK packaging. While stocks last.
OREO Multipacks of 9s and 6s – Containing a surprise BLACKPINK collectible photo card
All flavors of OREO Multipacks will feature a total of 10 different picture cards to be collected, one card at random included in each pack. The picture cards will feature two of each BLACKPINK member JISOO, JENNIE, ROSÉ, and LISA, and two group photos of the members.
Get a personalized video message from BLACKPINK with a purchase of any special edition packs
Consumers can scan the QR code on regular OREO packs or visit the website, sign up for an account, and scan the barcode of special edition packs to receive free mobile wallpaper downloads and a personalized video message from BLACKPINK. Fans can easily share these videos on social media or save a copy of this special OREO moment with BLACKPINK forever. There are eight videos to be collected, two from each BLACKPINK member. Limited to one video per product barcode per day.
OREO x BLACKPINK is OREO's latest collaboration with some of the biggest names in show business, joining the ranks of OREO x Lady Gaga at the edge of glory, a campaign that ran in the U.S., Canada, and Europe in 2021.
OREO x BLACKPINK will be exclusively sold in Asian markets, including the Philippines, as well as Thailand, Indonesia, Malaysia, Singapore, Vietnam, & South Korea. In the Philippines, the full range of OREO x BLACKPINK products will be available in major retailers and e-commerce channels starting January 15. Fans from the region can indulge in these special edition cookies in celebration of BLACKPINK's stylish march across the Asian leg of their BORN PINK world tour come early 2023.
"We are absolutely thrilled to welcome international K-Pop sensation, BLACKPINK as brand ambassadors for our newest collaboration in Asia. This campaign will see BLACKPINK, known for their fierce, resilient, and confident image, unleash their playfulness when they 'Twist, Lick, and Dunk' with OREO, a favorite cookie among many Asian families that begs to be played with. OREO has worked very closely with BLACKPINK members JISOO, JENNIE, ROSÉ, and LISA to co-create a bespoke range of limited-edition cookies, collectible picture cards, and AI-powered personalized videos that will give BLINKs an up-close experience with their idols to encourage them to Stay Playful," said Vikram Chandratrey, Marketing Head, Oreo SEA & Indonesia, Mondelēz International.
OREO Philippines held the #OREOBLACKPINK Launch Party at the Trinoma Activity Center in Quezon City on January 11 to celebrate the launch of the limited edition OREO x BLACKPINK cookies and collectibles. At the event, some of Manila's most influential personalities including social media sensation Mimiyuuuh, and renowned celebrities Sheena Halili, Sharlene San Pedro, with Richard Juan, Arshie Larga, Pamela Swing, and Big Boy Blink Migs joined fellow BLINKS in a fun-filled day of energetic and playful connections with OREO x BLACKPINK. Filipino BLINKS were able to interact with each other at the event's engagement activities like the Photo Selfie Studio, VDO Website Area, and BLINK Lounge Areas. Those who pre-registered for the event also received exclusive OREO x BLACKPINK merchandise.
In addition to purchasing the limited-edition OREO X BLACKPINK cookies and collectibles, fans are encouraged to share their experience and connect with like-minded communities with the hashtags #OREOBLACKPINK and #OREOBLACKPINKPH on all social media posts. Through this collaboration, OREO hopes to inspire BLINKs and OREO fans to share their playful discovery of the full variety of OREO BLACKPINK cookies and indulge in them during bonding moments with friends and families to create unique and lasting memories.
Fans can expect more exciting activities to be announced and shared on local OREO pages. Watch out for the upcoming OREO x BLACKPINK mega sale date bundles in Mondelēz Philippines ecommerce platforms. Moreover, get the chance to win exclusive OREO x BLACKPINK merchandise when you purchase OREO x BLACKPINK products. Full details about the online raffle draw will be shared on OREO's Facebook page soon.