PARIS, FRANCE — More than a football success story, the Prime Video documentary about Paul Pogba, is about a mindset that brought a boy to the top, all through experiencing hard moments.
The Pogmentary invites viewers to discover Paul Labile Pogba, the man off the pitch, as a father, son, brother, and husband, showing he's much more than an icon and social media star. We discover a man that proves to us that we can have painful experiences but that if we keep working, we can use them to our advantage.
Because Paul Pogba was "Born ready," ready to fall, ready to stand up, ready to fight, and ready to win.
For the launch of the documentary The Pogmentary – Born Ready on Prime Video France on June 17, Sid Lee Paris played with the parallel between the Pogba of today and Pogba when he was a kid, dreaming of achieving his wildest dreams.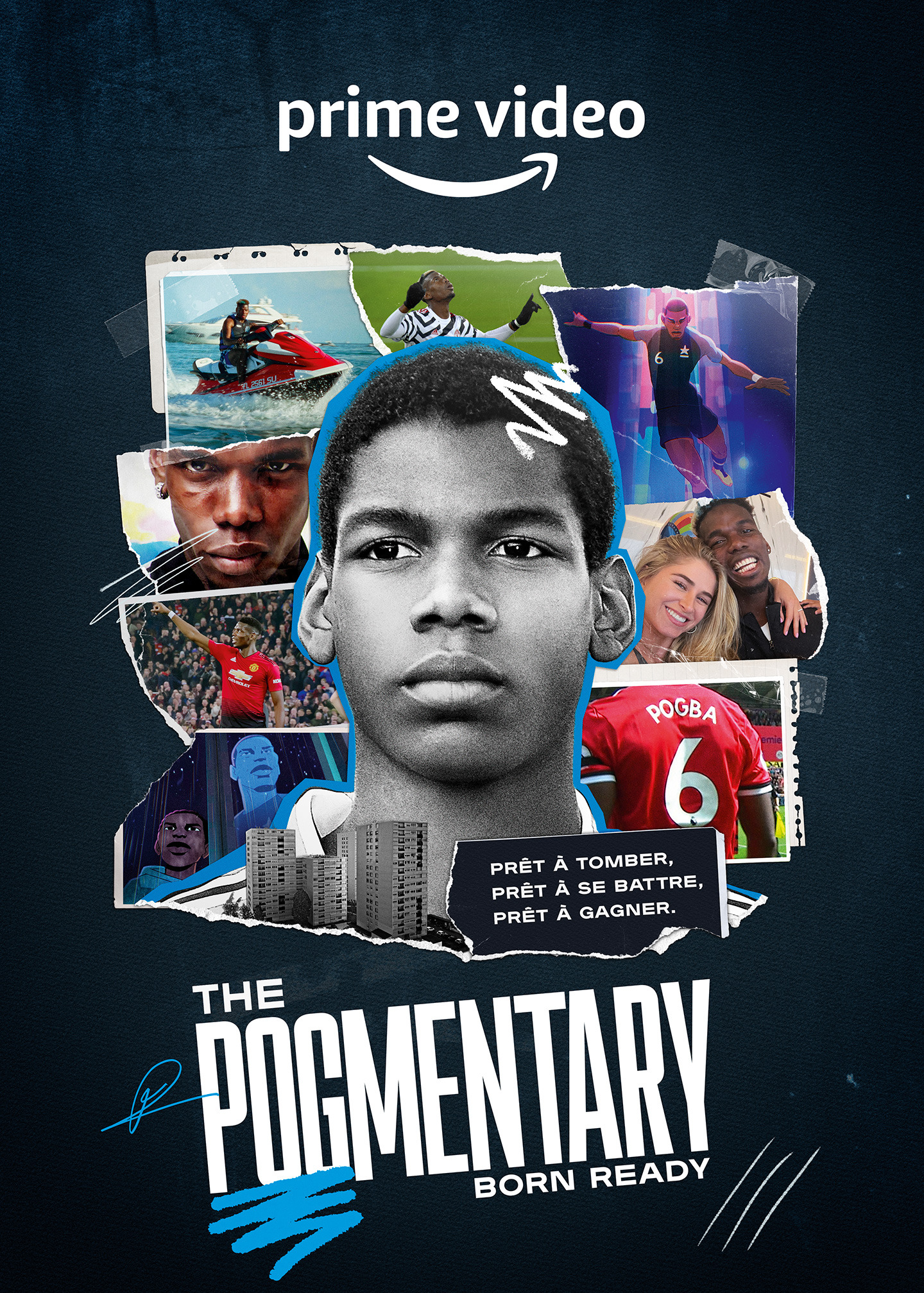 The trailer shows a 10-year-old accomplishing those dreams, highlighting Pogba's journey from a kid in Roissy en Brie to the world champion and man that everyone knows.
"Beyond the story of Paul Pogba, this campaign takes us back to the dreams of all our children. To see him as a kid, young Paul, achieve his dreams through determination, makes us all want to dive back into our own dreams", said Julien Sens ofSid Lee.
The multi-episode documentary was made exclusively available on Prime video starting June 17.
The campaign was launched on June 10 through OLV, Radio, OOH, and social media.
CREDITS:
Credits Amazon:
Head of Originals Marketing: Charlotte Michel
Senior Creative Director Europe: Xuan Pham
Creative Video: Freddie Barrie
Brand Supervisor: Ben Walker
Senior Marketing Manager: Najib Messaoudi
Junior Brand Manager: Raphael Cabotin
Credits Sid Lee:
Chief Creative Officer, Europe: Sylvain Thirache
President: Johan Delpuech
Creative Director: Céline & Clément Mornet-Landa
Creative Lead: Julien Sens
Art Director: Olivier Bodet
Business and Operations Director: Antoine Ferrari
Account Director: Margaux André
Project managers: Yoann Deminiac, Louisa Chaouche Teyara, Thomas Albert
Producer: Laetitia Neves
Managing Director in charge of Strategy: Bruno Lee
Head of social media: Cassandre Geron
Strategist: Héloïse Dung
Rodeo FX Credits :
VFX Producer and POST-PROD : Caroline Legault-Lanouette
VFX Supervisor : Nicolas Pellicelli
Comp artist : Caroline Brien, Mathilde Vezina-Bouchard
Assistant online : Jackson Mulatelo
VFX on set: Olivier Barbes-Morin
Adeus Credits:
Production : Adeus
Director : Paul-Henry Thiard
Producer : Julia Lellouche
Production Director : Léa Blaise
Chief Operator : Adrien Lallau
Production coordinator : Magali Menessier
1st Assistant Director : Ernest Bouvier
Post production
Noble Credits:
Music / Sound design / narration : Noble