MANILA, PHILIPPINES – 7-Eleven's latest campaign "7-Eleven Minutes Late" is a playful rejoinder to the concept of "Filipino Time," a cultural phenomenon to always arrive past the agreed meeting time.
The series from MullenLowe Treyna features popular excuses—from traffic jams to train delays—often texted by those who are running late, yet still have the audacity to stop for an iced coffee anyway.
Placement is the series' biggest irony. They are displayed in 7-Eleven—the country's largest convenience store chain, and a favorite stopover for those who are running late for work.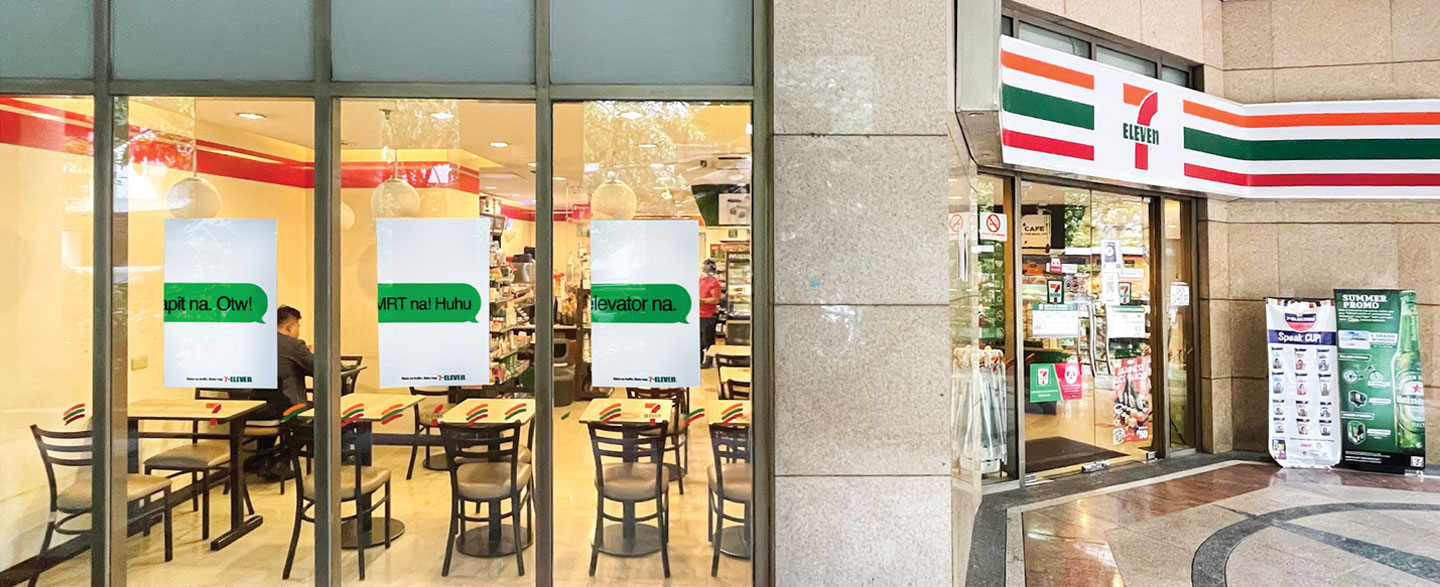 For more information on other works from MullenLowe TREYNA, visit https://philippines.mullenlowe.com/our-work/