MUMBAI, INDIA — Experience Commerce; a Cheil Group Company, today announced that it has won the annual e-commerce media mandate for Kärcher India, following a multi-agency pitch. As a part of the mandate, Experience Commerce will focus on the expansion of Kärcher's cleaning solutions footprints across various marketplaces including Amazon and Flipkart, and any other marketplaces that they may opt-in for in the future.
With the objective of building awareness and generating quality leads, Experience Commerce (EC) came up with the customer data-driven strategic approach to get quality traffic for Kärcher India. As a part of the mandate, the agency will manage Kärcher India media from strategy and planning to buying and negotiation & implementation, using various media automation tools.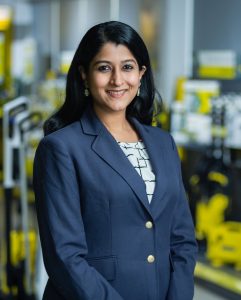 "We are confident that Experience Commerce is the perfect partner considering their sharp customer data-driven strategic approach that will help us increase the visibility of our products to the right audience at a wider scale and will help increase our sales and ROI. Their strategic thinking, in-depth analysis, efficiencies, and anytime support have impressed us. We are happy to join hands with Experience Commerce.", said Ayesha Prasad Narain, AGM Marketing – Kärcher India.
Kärcher is the leading provider of cleaning technology worldwide. With high-pressure and ultra high-pressure cleaners, vacuum cleaners and steam cleaners, air purifiers, vacuum sweepers and scrubber driers, gantry car washes, cleaning agents, dry ice blasting machines, drinking water and wastewater treatment systems, water dispensers, as well as pumps and watering systems for home and garden, Kärcher offers a wide range of innovative solutions. This range includes perfectly matched products and accessories as well as consulting, service and various digital applications.
The partnership with Experience Commerce aims at helping them increase their brand visibility and add value to the business. A name that's been in the business for more than 15 years, Experience Commerce is a full-service digital native agency that provides end-to-end marketing solutions to brands using compelling data insights and creativity, to create brand experiences that bring up the revenue for brands.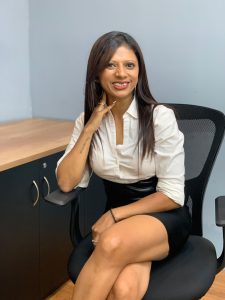 "We are thrilled to be partnering with Kärcher India on this mandate and are certain to meet and even exceed the mandate", said Meera Ghare, Vice President, Account Management. "With an intent to provide the brand with an impactful voice on the digital platform, we are looking forward to using our strategic data-driven approach, along with technology and operational excellence to help Kärcher India increase their visibility in the market and generate more sales. With our track record of efficient and impactful media planning and actions, we will contribute to Kärcher India annual growth plan."