JD.COM, One of China's largest e-commerce companies, presents a promotional film for China's National Day, showcasing a vast range of domestic products available on their extensive platform.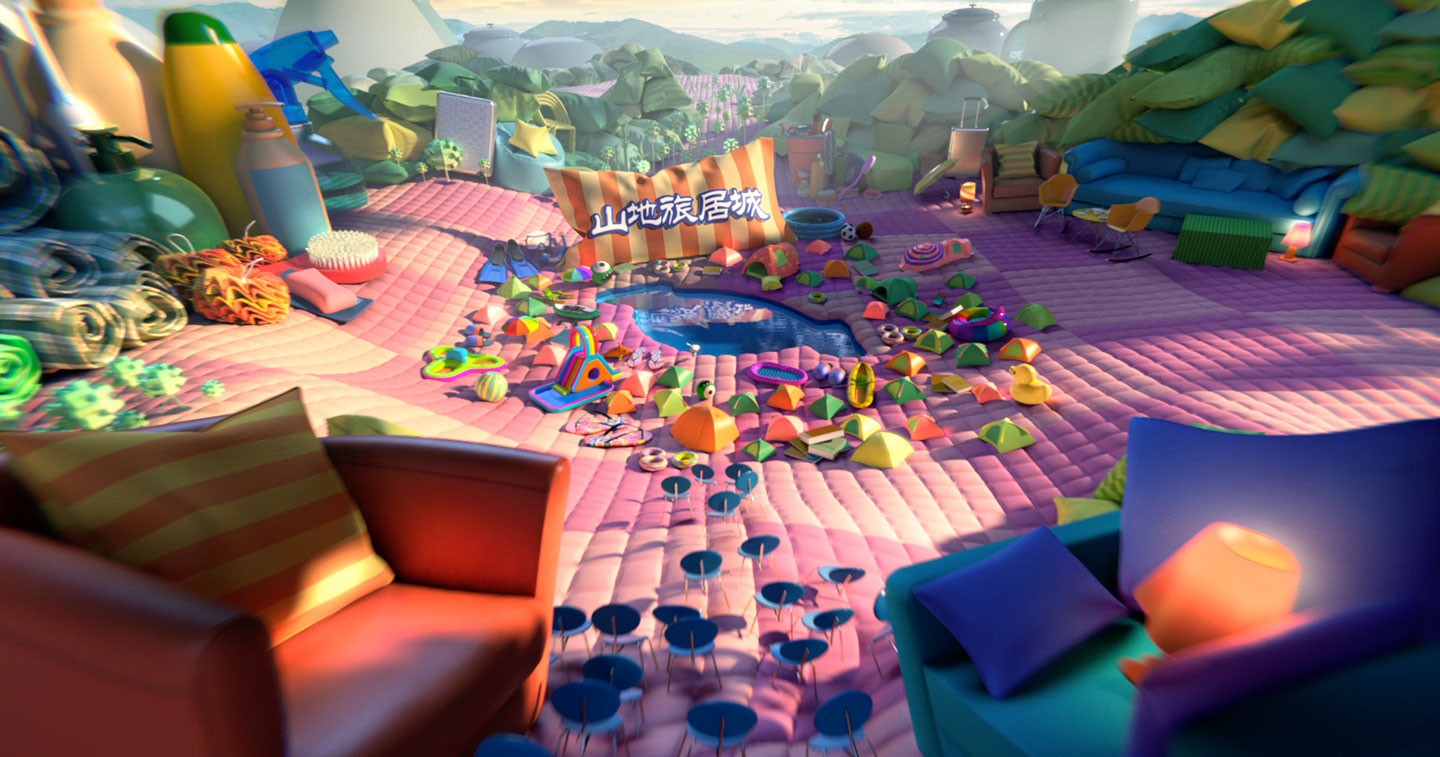 The commercial follows the company mascot named 'Joy' along a spectacular visual journey to illustrate the prosperity of the great land sprawled with all kinds of traded goods underscoring the 'Kingdom of All Things' concept.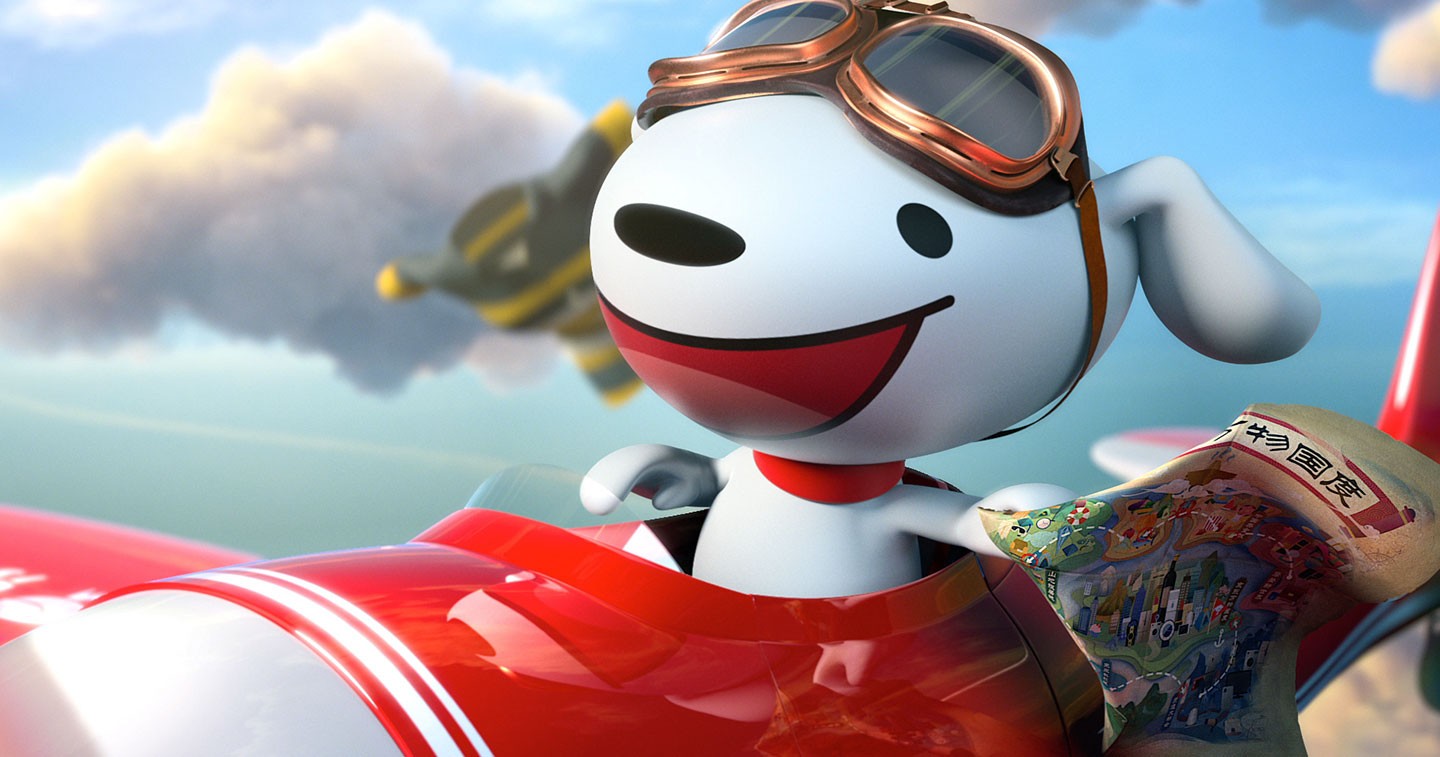 Produced by VHQ and directed by award-winning Malaysian film director Michael Wong, the entirely 3D project took about a month and a half to complete.
In just one minute, this film covers five types of 3D scenes: the modern new world, China food town, a mountainous residential city, a metropolis filled with merchants, and a futuristic high-tech city. These five different types of scenes and the ending 'Kingdom of All Things' were the main difficulties to be tackled. Its unique and large amount of 3D models on production were great challenges, which means VHQ has to create a number of designs and sketches in pre-production to make the production of the 3D scenes, modeling, lighting and rendering more efficient.
Such a heavily stylized film work was achieved with director Michael Wong's script and vision and VHQ VFX supervisor's perpetual pursuit of excellence, as well as the dedication of the VHQ artists throughout the project.
Credits List:
Brand: JD.COM
Agency: Beijing Huayang Lianzhong Digital Technology Co., Ltd.
Production Company: Sudden Ignition Films
Executive Producer: Sun Bing, Li Feng
Post-production Company: VHQ
Director: Michael Wong
VFX Supervisor: Liu Jie
VFX Producer: Iris Huang
Art Director: Zhao Guoqi
Online: See Tho Jen Hoe, Wang Delong
Editor: Cheong Jun Fay, Fu Hsien Loong
Artists: Sun Fengjiao, Zhang Lingling, Fang Yudi, Xu Yuanhang, Jiang Qiwei, Qi Guohui, Zhao Jinwei, Cao Fuyong, Yi Zhuochao, Wang Zhi, Ma Guodong, Li Junlin, Hu Mingzhong,
He Peng, Ren Jing, Zhang Bofei, Tan Yong, Huang Xiaojun, Li Tong, Yang Guanqiang, Tian Fuguo, Wang Wei, Bi Jun, Liu Qian, Han Lulu, Zhang Zhenhua, Zhao Huan, Yan Ming, Zhao Shengnan, Zhao Wei