MANILA, PHILIPPINES — Premier Apple partner Power Mac Center (PMC) has taken the latest Apple devices to the streets in a new video feature that brings viewers to places and conversations with people. Dubbed "Crossroad Convos," the video stars TV host Gretchen Ho and celebrity chef Ninong Ry traversing the streets of culture-rich Binondo to sample the food, swap stories, and capture memories.
Crossroad Convos is part of the umbrella campaign "iPhone for All," which showcases the iPhone as a powerhouse device that can keep up with one's busy lifestyle — whether it's going the extra mile at work or just having a blast during leisure time.
"In this video feature, we learn that celebrities are just people like us whose jobs are made easier with technology. We are taking our followers to an extraordinary yet utterly familiar location to show how this device has become an extension of the lives we live. Power Mac Center is inviting smartphone users to upgrade or finally make the switch to iPhone and experience the best we have to offer," said Joey Alvarez, PMC director of product management and marketing.
Those who follow the life story and comedic culinary chops of viral content creator Ryan Reyes, more commonly known as Ninong Ry, may already know that he started shooting his cooking videos on an iPhone at the height of the pandemic lockdowns. He used to be an Android user but found switching to iOS a breeze.
For Gretchen's part, covering stories on the go requires a dependable device that can shoot and edit photos and videos in high quality to pass TV standards. The latest series, including the iPhone 13 Pro Max, has the biggest Pro camera system upgrade ever. She also pairs it with her Apple Watch to keep up with her active lifestyle.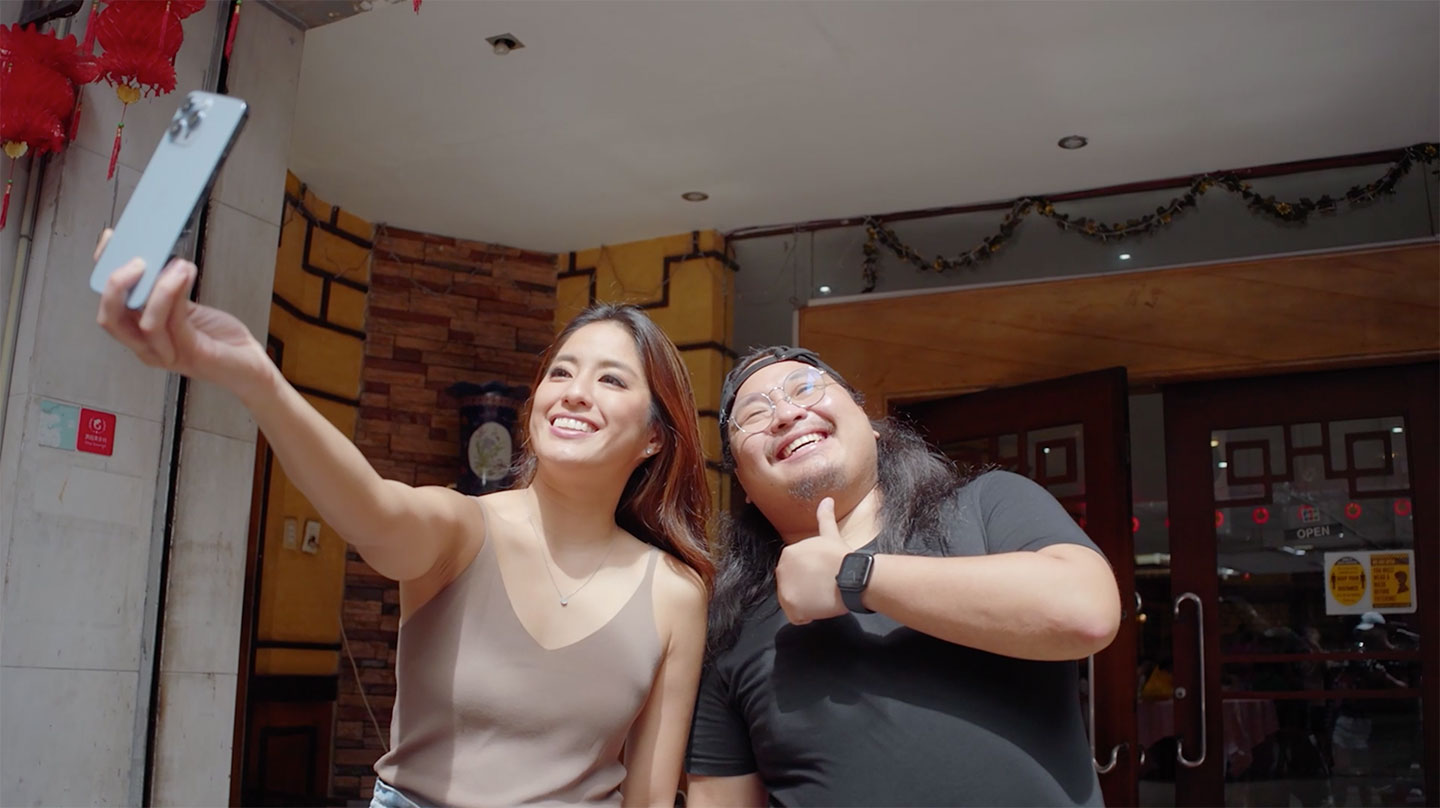 Switch to iPhone today with Power Mac Center's offers
As part of its mission to bring the Apple technology closer to more Filipinos, Power Mac Center is offering the iPhone 13 and iPhone 11 in different capacities at up to PHP 15,000 off. Until July 31, 2022, customers can upgrade to the iPhone 13 Pro Max (128GB) for only PHP 69,490 for cash transactions from an original price of PHP 75,990. The iPhone 11 (64GB), on the other hand, is available for PHP 27,990 from its initial price of PHP 34,490 (cash transactions).
Other iPhone models covered under this offer are the iPhone 13 Pro and the iPhone 13. To know more, go to Power Mac Center's Viber Store or visit any Power Mac Center or The Loop branch and ask a Mac Expert. To browse more Apple products, visit Power Mac Center's Web Store.
To be updated on news and promotions, follow Power Mac Center on Facebook, Instagram, Twitter, and TikTok.