MANILA, PHILIPPINES — Jollibee celebrates this year's Independence Day with a new music video, Joy ng Pinoy, that aims to inspire love for country in a meaningful and personal way. Set to the tune of an OPM classic, "Awit ng Kabataan," the video is headlined by three up-and-coming Gen Z artists – Francine Diaz, Adie, and Alex Bruce – as they represent the voice of today's youth and encourage every Filipino to proclaim why they are proud to be Pinoy.
The music video highlights how the new generation makes good use of their talent and skills, and willingness to share joy and contribute to make a difference in society.
"As cliché as it may sound, the youth play a really important role in giving hope and shaping our future. For our country to have a better future, we believe that we need to spread joy as Pinoy from the youngest of us," said Gina Lorenzana, Chief Energist of BetterBrandLabs Inc (BBL). "We wanted to capture their energy, showcase how driven and passionate this young generation is. We also wanted to show their innovativeness, boldness, and purposeful nature."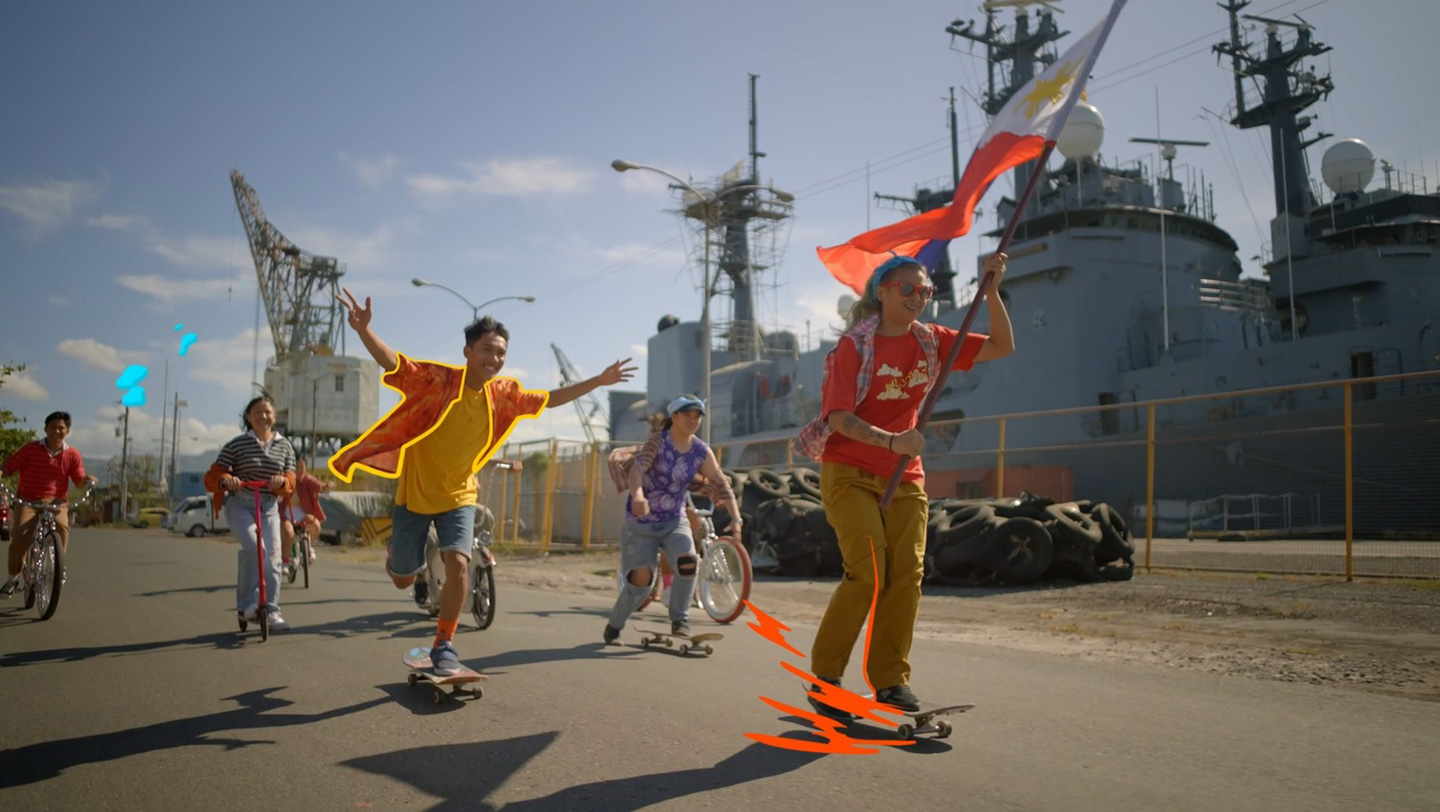 "[In this video] we showcased some of the creative ways the youth are sparking change in the world. From upcycling trash to clothes, competing in new sports, and helping their communities with their skills," Director Treb Monteras shared.
"This is my first time directing for Jollibee and I'm glad it's for this particular project. I'm happy to collaborate with a company that values Pinoy culture. Our country has gone through a lot these past two years, and this video will remind us that there is still hope for our nation's future through the joyful spirit of our Pinoy youth," he added.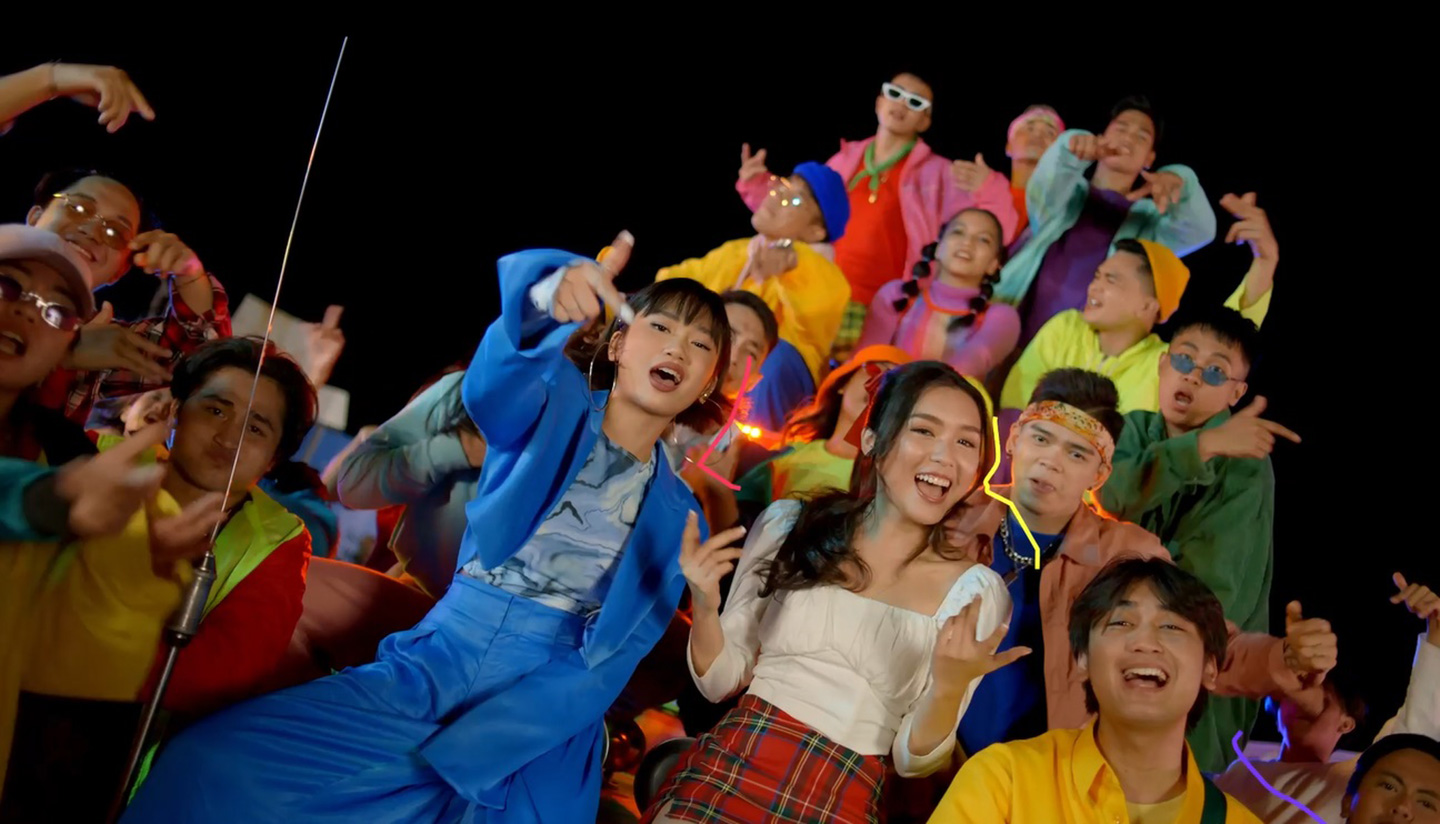 "As the Philippines celebrates its 124th Independence Day, Jollibee looks to continue promoting Filipino pride and joy especially as the country moves toward recovery from the pandemic, " says Arline Adeva, Jollibee Philippines' Assistant Vice President and Head of Brand PR, Engagement and Digital Marketing. "Having experienced the worst part of the pandemic, we wanted this video to inspire and bring hope to people through the voice and actions of our youth. It's not just about bringing joy to family and friends, but also about making a difference in other people's lives."
Watch Jollibee's latest Independence Day video, "Joy ng Pinoy!", on Jollibee's official Facebook page and on Jollibee Studios YouTube channel, and join the conversation online by using the hashtag #JOYngPinoy.
CREDITS:
Client: Jollibee
JFC Country Marketing Head, Jollibee Philippines and Jollibee Global: Francis Flores
AVP and Head of Brand PR, Engagement and Digital Marketing: Arline Adeva
Senior Brand PR and Communications Manager: Dennis Reyes
Brand PR and Communications Officer: Elise Maog
Assistant Brand Manager for In-House Delivery: Ivy Hermogenes
Agency: BetterBrandLabs Inc X Ubuntu
Strategy: BetterBrandLabs Inc
Production: Ubuntu Premium Studios
Chief Energist, BBL: Gina Lorenzana
Chief Operating Officer: Gerard Estrella
Head of Client Service: Bebong Munoz
Project Director: Kristine Erni Santos
Film Director: Treb Monteras
Executive Producer: Gerard Estrella
Creative Director: Mike Sandejas
Writers: Manet Dayrit, Lilit Reyes
Production Manager: Betsy Grozman
Director of Photography: Dom Dycaico
Production Designer & Stylist: JayLo Conanan
Assistant Director: Bombi Plata
2nd Unit Director: Bea Fabros
Production Coordinator: Zoe Sandejas
Photographer: Raffy Santos
Choreographer: Daniel Cabrera
Sound Engineer: Jim Allen Molino
Food Stylist: Erica Aquino
DIT: Kurt Claridades
Location Managers: Manuel Tenioso, Johnson Moico
Production Assistants: Alea Hedeliza, Zhev Santos, Aaron Debora, Godwin Urbano
Camera Team: Marvin Mercado (Gaffer), Kristine Cleofas (Camera Operator), Marlot Caduyac (Camera Operator), Manuel Abanto (AC/Focus Puller), Joseph Azagra (2nd Unit DoP/Camera Operator), James Lau (Camera Operator), Francis Pajarillo (Gaffer, AC/Focus Puller), Luis Isungga (Camera Operator), John Marvi de Guzman (2nd Unit DoP/Camera Operator)
SBMA Coordinator: Cezar Alcantara (provided sweepers, utility people and Medic Team as well)
Camera & Lighting Crew: Johnrey Pineda, Rolan Sister, Dennis Hidalgo, Gery Laura, Jameson Pulido, Carl Navarro, Darwina Cervitillo, Bryan DiezDex Tee, Norman Tinitigan, Patrick Rodriguez, Roderick Gonzal, Richard Pananganan, Leonito Santos, Angelito Santos, Felix Casquejo, Alfredo Cais, Nestor Balla, Restituto Tentado, Allen Casquejo, Bryan Olofrenes, Edison Dizo
Transport Provider: Norlie Magnaye
Hair and Make Up Team: JRD Faceone Makeup Services, Mariane Busoy
Asst. Production Designer: Zara Loayan
Art Director: Emilio Medrano
Assistant Stylist: Jaydee Jasa
Setmen/Propsmen: Vincent Mutuc, Dandro Guevara, Erick John Callanga, Jaypee Mier, Ruel Santos, Edwin Callanga, Wilmer Orville, Richard Jimenez
Wardrobe Assistants: Crsicel Noble, Ruby Boyles
Post Production Producer: Riza Cruz-Aguinaldo
Post-Production Coordinator: Pia Serna
Offline Editor: Ervin John Lope
Visual Effects Artists: James Balmedina, Kevin Compañero, Niel-Rey Tesorero, Ervin John Lope, Mark Tyrone Ayen, Sharmaine Nahine