LONDON, UK — Londoners had to do a double-take as they passed by beverage brand Ribena's latest stunt — Prince Harry and Meghan Markle smiling and waving from the royal balcony. Well, uncanny lookalikes of them waving from a makeshift two-meter-high balcony donning the Ribena brand, that is.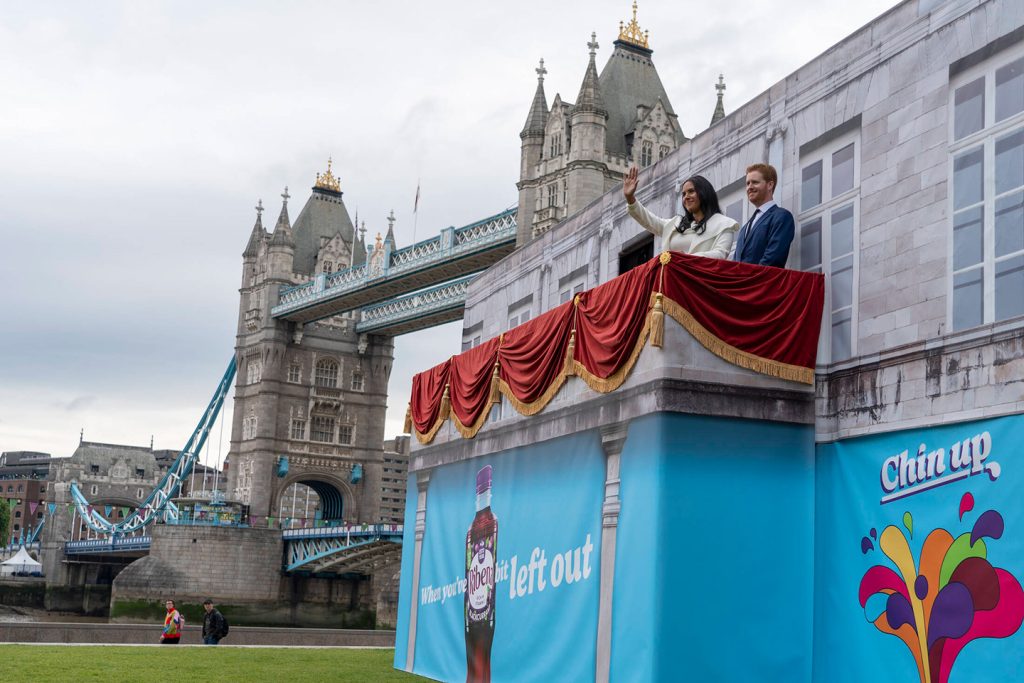 This stunt was created by BBH London as part of the new Ribena "Chin Up" campaign, which encourages people to keep their heads up high and let themselves laugh through life's awkward moments. Awkward moments like not being invited to be part traditional Trooping the Color balcony appearance during Queen Elizabeth's Platinum Jubilee celebrations.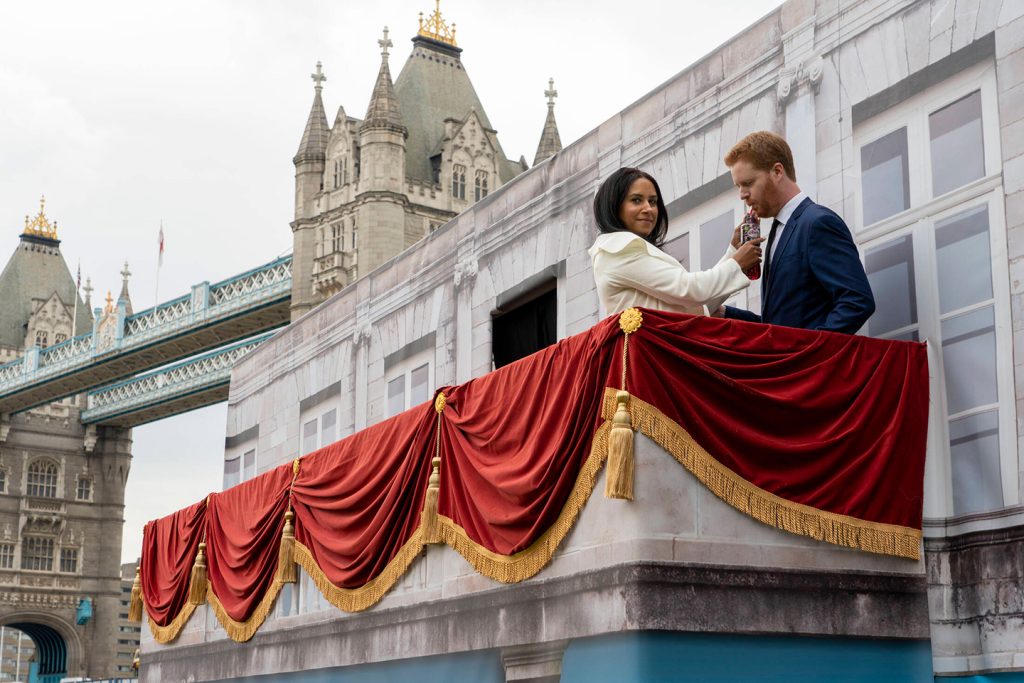 Many passers-by didn't miss the opportunity to celebrate the cheeky stunt, stopping to get autographs from and take selfies with the not-so-royal couple and even enjoy the free Ribena at the spot. The lookalikes were also seen celebrating with and greeting Londoners and even drinking Ribena in between.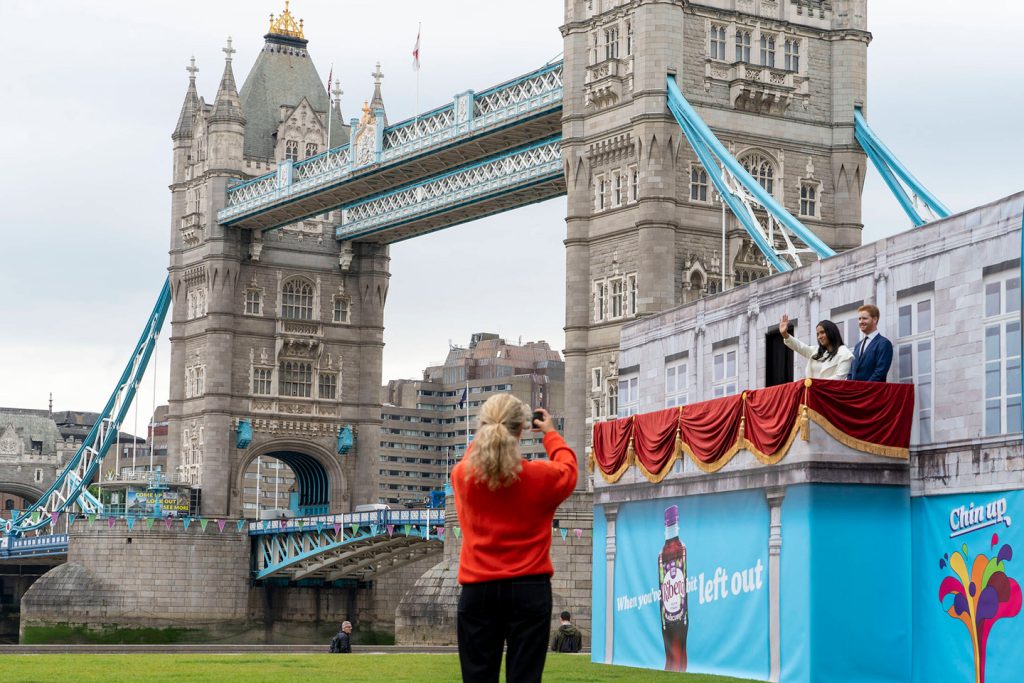 "We've been by our consumers' sides for over 80 years and want to encourage everyone to have a laugh through life's awkward situations [like] missing out on one of most anticipated pictures of the year!" said Charlotte Flook, head of brand at Ribena.