SINGAPORE — Johnnie Walker has launched its first NFT collection with seven bottles from its rare Master of Flavour series selling out in just three minutes, as part of a multi-experience campaign developed by Virtue APAC, the creative agency from VICE Media.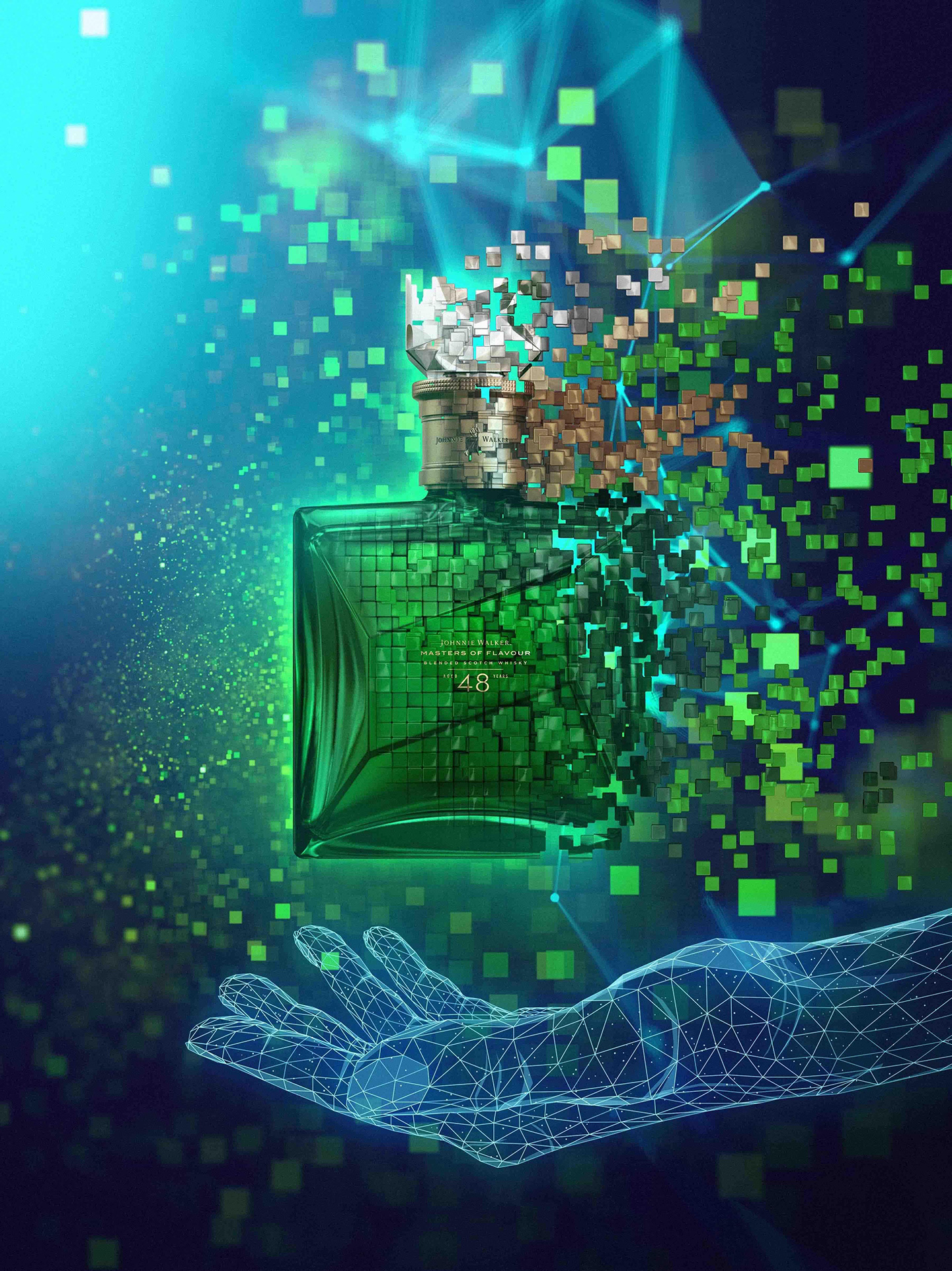 Appealing to modern luxury consumers and crypto enthusiasts, Johnnie Walker and Virtue worked in partnership with BlockBar.com, the world's first direct to consumer NFT marketplace for luxury wines and spirits, to offer buyers the chance to own seven extremely rare, vaulted bottles of Blended Scotch Whisky paired with seven one-of-a-kind works of art.
All seven Masters of Flavour bottles, valued at $35,000 each, sold in Ethereum cryptocurrency within just three minutes — one of the fastest ever sales recorded on BlockBar.com.
Virtue managed overall strategic and creative conceptualization for the Masters of Flavour campaign from its Singapore hub as well as developing a launch film and social assets.
Johnnie Walker Masters of Flavour is the third and final whisky in the Johnnie Walker Masters series of extremely rare Scotch, crafted from fleetingly rare whiskies – which are all aged for at least 48 years – from four closed distilleries: Port Dundas, Brora, Glen Albyn, and Glenury Royal.
Each of the seven bottles unlocks access to a coinciding and exclusive piece of digital artwork from Australian contemporary artist Kode Abdo, aka BossLogic. Known for his fancasts, he recently teamed up with footballer Lionel Messi to create a new series of artistic NFTs featuring the global sports icon.
Extending the digital experience into the physical world, buyers can choose to keep the NFTs and redeem their purchase for an exclusive three-day trip to Edinburgh, Scotland. Immersing themselves in the history of Johnnie Walker, the exclusive money-can't-buy experience includes a guided tour of the lowlands home of Johnnie Walker, including the Diageo archive and private tastings of rare collectible whiskies from the Diageo collection.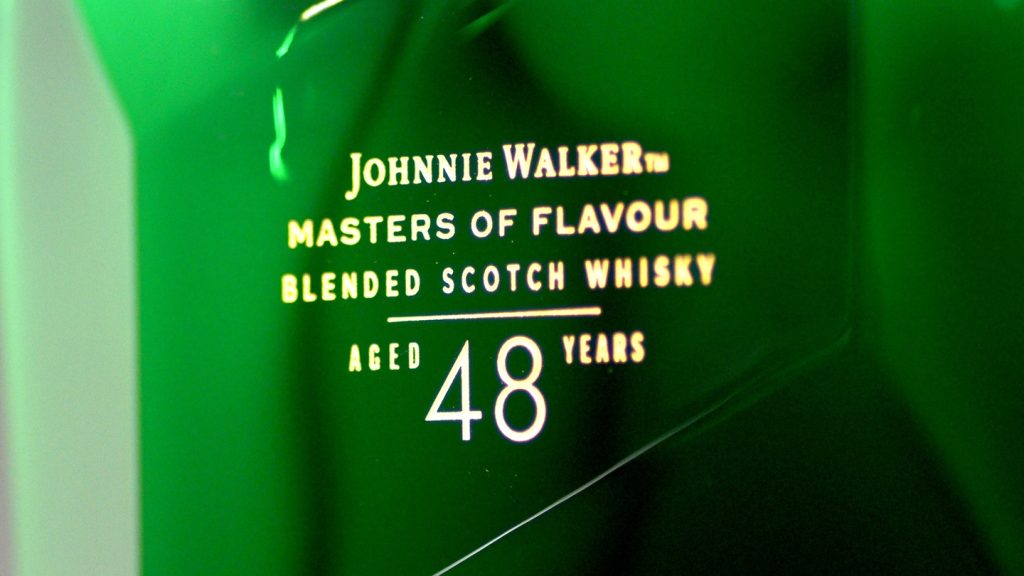 Chris Gurney, group creative director at Virtue APAC said, "Johnnie Walker Masters Of Flavour is the ultimate expression of mastery, so our approach was to bring the 48-year-old whiskey making and packaging process to life through the craft and materials of the world's leading artisans. We worked together with Bosslogic to reflect this creative narrative in his NFT artwork and to enhance the overall film direction, we brought in acclaimed sound designer – Maurizio Argentieri, best known for working on international music film scores including The Island, Zoolander 2 and Bread and Tulips.
"Only seven rare bottles of Johnnie Walker Masters of Flavour were available through Blockbar.com and owning one of them is equivalent to owning a piece of time. The whisky and the bottle itself is a piece of art and our treatment of the film needed to reflect that, alongside the intersection of virtual artistry within the digital domain."
Lyndon Govender, marketing director, Southeast Asia, Diageo, added, "At Johnnie Walker, we are continuously pushing the boundaries of innovation and creativity. This drop symbolizes the future of luxury whisky ownership and consumer experience and we are proud to have worked closely with the team at Virtue to navigate this new world and create a campaign we are truly proud of."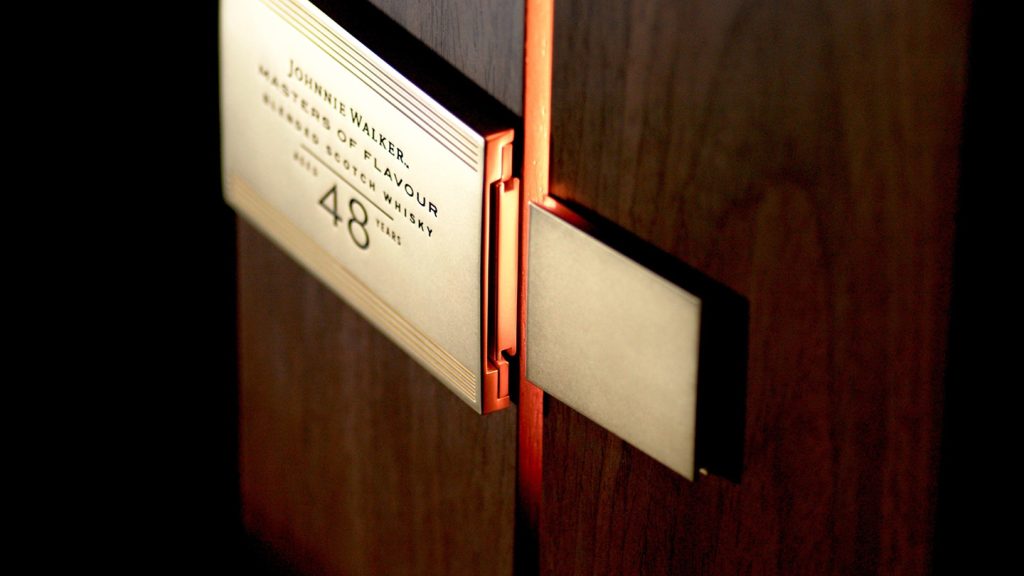 CREDITS:
Client: Diageo
Agency: Virtue
Business Director: Victoria Fernandez
Senior Account Manager: Isabel Ong
Head of Strategy: Huiwen Tow
Strategy Director: Zoe Chen
Executive Creative Director: Ciaran Bonass
Group Creative Director: Chris Gurney
Senior Art Director: Sean Harrison
Senior Copywriter: Justin Gomes
Production Partner: The Carrot Collective