MANILA, PHILIPPINES – We know that menstruation is a natural part of being a woman, yet many girls never get quite comfortable during this time of the month. A global survey conducted by Johnson & Johnson revealed that 1 in 2 girls feel uncomfortable during their period. This feeling of worry and discomfort often translates to different experiences that make period such a negative, inhibiting experience for women, especially young girls.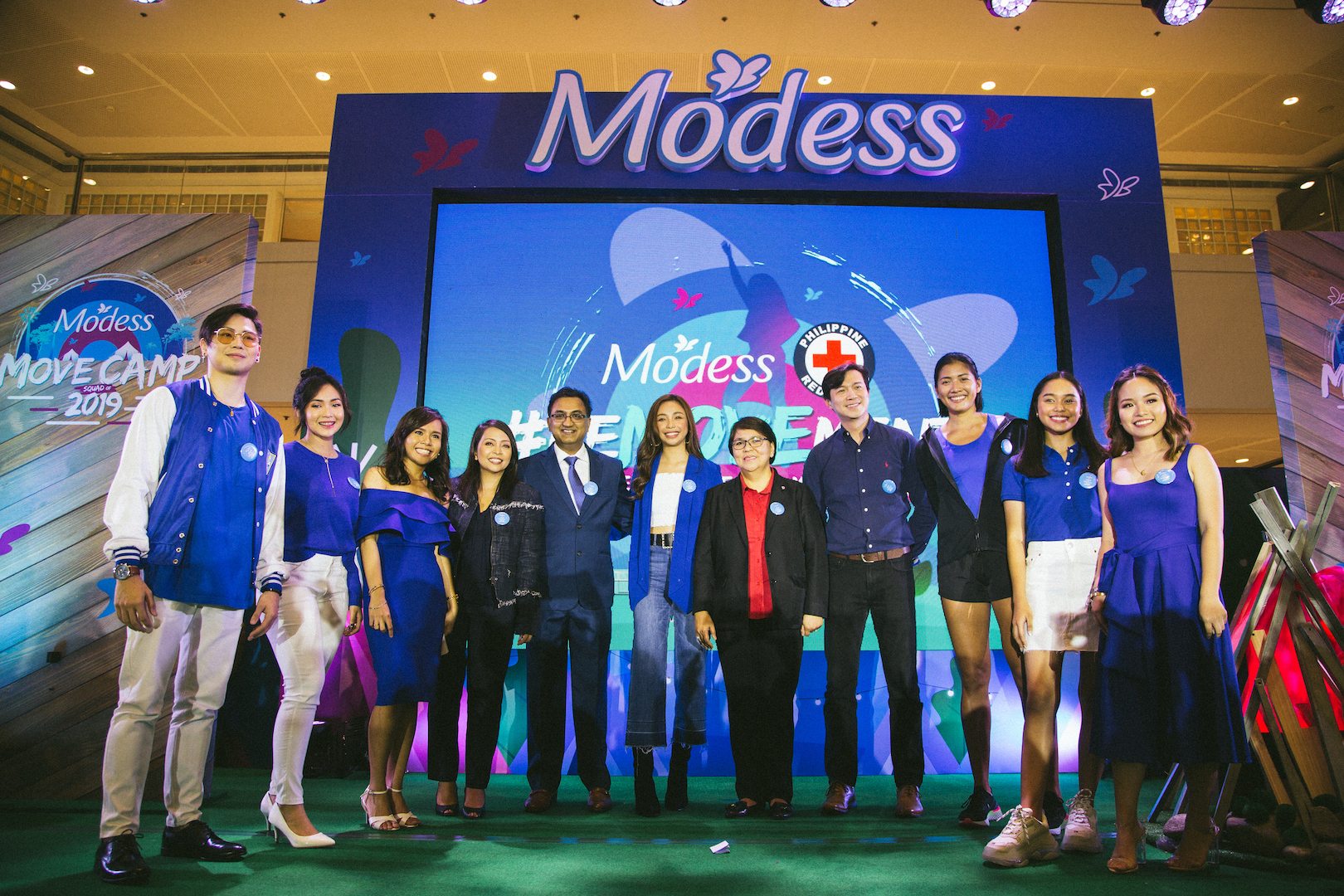 "Our period limits us girls from a lot of things – from simply getting out of bed in the morning to doing the things that we love to do. It can hold us back from trying, from moving, from being who we are and who we want to be," shared the Senior Brand Manager for MODESS® Frankie Velante. "We at MODESS® believe that the fear of having tagos [leaks] and that uneasy feeling caused by wetness or sudden gushes shouldn't stop us from going to class, practicing sports, performing, going out with friends, or from simply being the best version of ourselves."
To help girls feel comfortable to #KeepMoving towards their best selves even during period days, MODESS® held the first-ever MODESS® Move Camp where hundreds of girls spent an exciting afternoon with the MODESS® Squad of 2019 Maymay Entrata, Bella Racelis, Hazel Quing, Kim Kianna Dy, Jai Asuncion, and Agassi Ching. These girl power advocates led different Camp Classes where they shared real period stories and aimed to help young girls discover a drier and more comfortable period experience through tips and tricks on how to #KeepMoving with MODESS® during period days.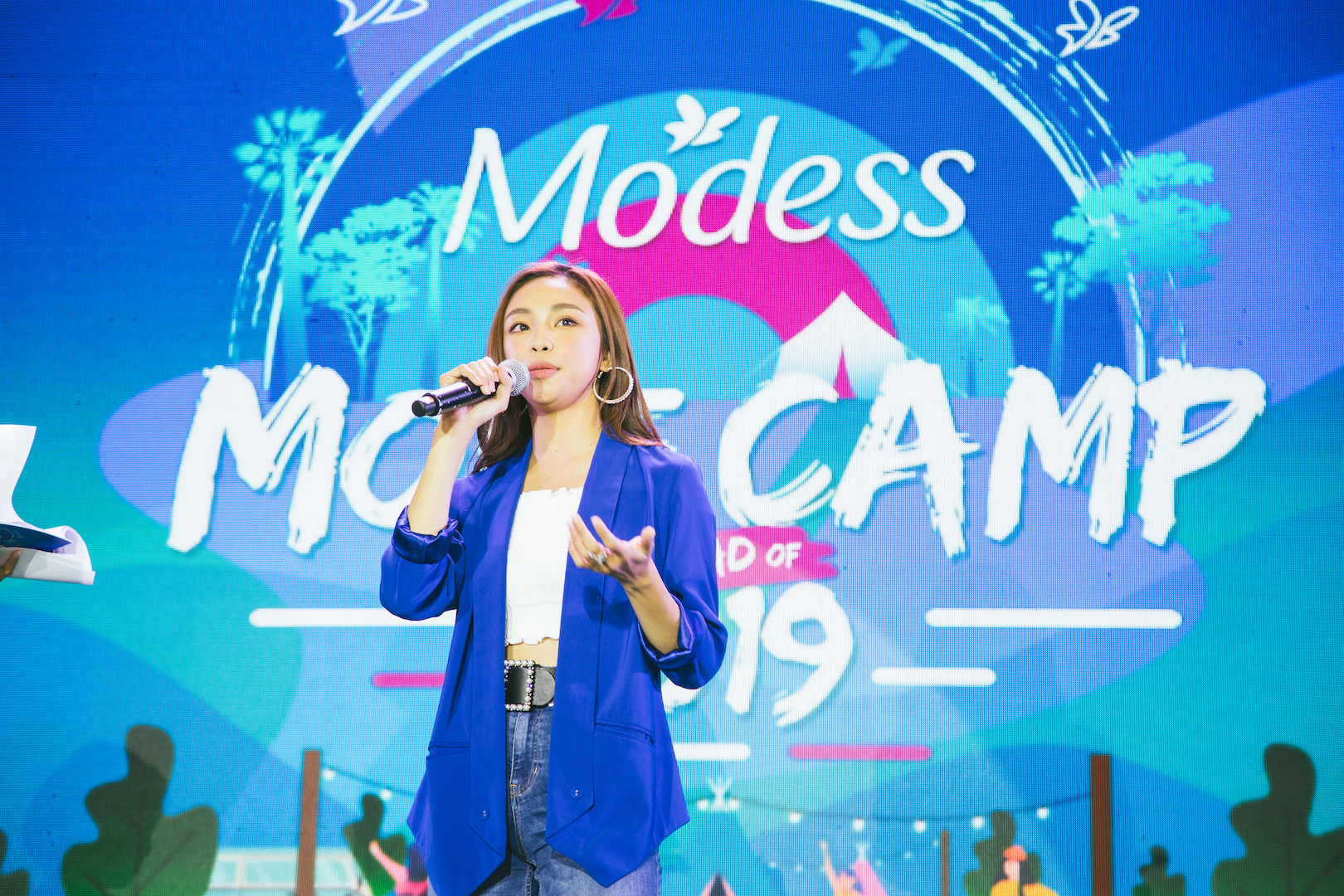 Even with their period, today's girls need not to worry about leaks and wetness, so they can confidently and comfortably #KeepMoving with the ALL NEW and IMPROVED MODESS®. The new MODESS® has the advanced Close Fit Center that absorbs 2x faster and safely spreads fluid within the pad for superior dryness and protection.
Understanding how menstruation and menstrual hygiene remains to be an uncomfortable topic among teenage girls, MODESS® partners with the Philippine Red Cross (PRC) to conduct a series of school tours that aim to educate more girls about menstrual hygiene and empower them to #KeepMoving with MODESS® during period days. "Through this partnership, and with your support, we hope to educate 500,000 girls nationwide and help end period stigma," said President and Managing Director of Johnson & Johnson Philippines, Mr. Raghu Krishnan.
To know more about the how you, too, can #KeepMoving with MODESS®, visit www.facebook.com/modessangelsofficial/. The ALL NEW and IMPROVED MODESS® is available in leading supermarkets, drug stores, and department stores nationwide. ###