LONDON, UK — Always committed to pioneering change, YSL Beauté opens a whole new way of exploring and connecting its communities around the world, all built on the latest web3 technologies. As a brand, YSL Beauté is always responsive to emerging cultural trends, thrilled to experiment and co-create a place where everyone can feel confident, audacious, empowered, and most of all, free.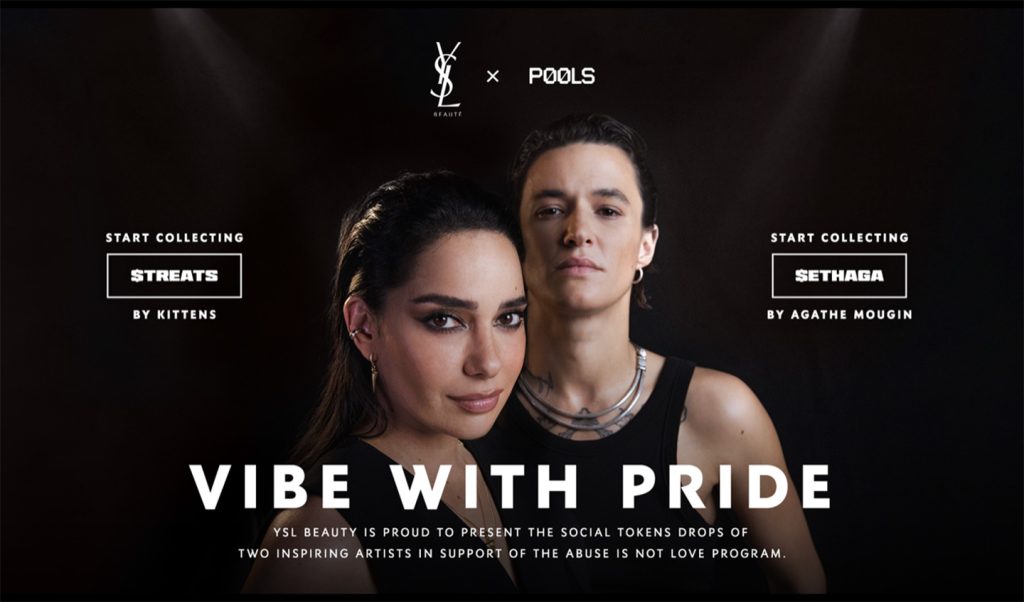 Discover the vision of the brand at https://web3.yslbeauty.com/, a token-gated page that will become the hub of the YSL Beauté web3 journey. The first drop was on June 15 and allowed Vivatech visitors and @YSLBeauty Instagram and Twitter accounts' followers to claim their YSL Beauty NFT. Acting as a recognition token of the community engagement, those 10K YSL Beauty Golden Blocks (ERC721 minted on Polygon with the Arianee Protocol) unlock utilities throughout the year including a premiere launch, whitelisting for NFT drops and much more.
Stephan Bezy, CEO of YSL Beauty: "To us, web3 holds the promise of intensified experiences, where artistic reinvention and genuine emotions collide. On this path into the unknown, we believe there is room to play with the codes of beauty, to push the boundaries of creativity and technology, and to help shape a bolder present. All on the edge of reality."
To make web3 accessible to everyone, crypto native or newcomer, the NFTs can be claimed within a YSL Beauty Wallet app powered by Arianee, including a state-of-the-art Ethereum-based wallet technology that offers a seamless user experience.
First activation anchored in what YSL Beauté stands for
On June 21, the first partnership with decentralized platform P00Ls and two renowned music artists, Agathe Mougin, and Kittens, will be launched. YSL Beauté communities will be invited to connect with them to collect their respective tokens. True to the brand's social commitment, the activation will be linked to a donation to the Abuse is Not Love program partner NGOs – It's on Us in the US and En Avant Toutes in France.
Virgile Brodziak, MD of Wunderman Thompson: "Web3 and metaverse are still unexplored spaces and we strongly believe that for brands like YSL Beauté, that will take the time to deeply understand and connect with this new culture where opportunities are endless. We are proud to contribute to this never-done-before project."
Pierre-Nicolas Hurstel, CEO of Arianee: "We are delighted to enable YSL Beauté to enter into web3 with our end-to-end solution. From minting NFTs and distributing them to the brand community, to leveraging them with token-gated content, utility and a new generation of digital relationships, the brand uses our platform to its full extent."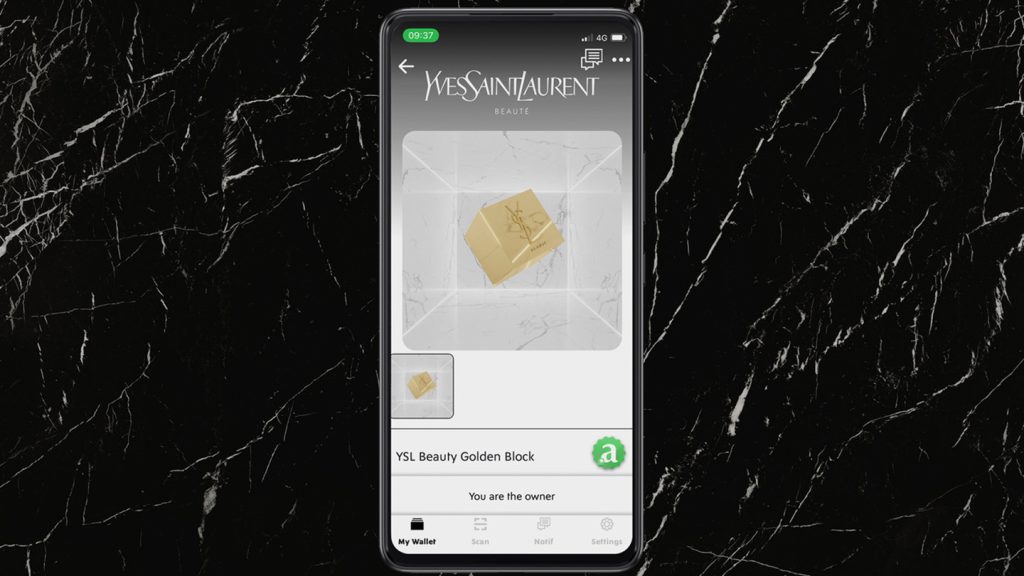 Discover more on www.web3.yslbeauty.com.