MANILA, PHILIPPINES — As global ambassadors for the Levi's® brand, NewJeans has been celebrating the ongoing 150th anniversary of Levi's® 501® jeans, one of the most enduring icons of global style and the original template from which all other jeans have descended.
The wildly adored South Korean K-pop girl group and the brand are extending the celebration with a new campaign promoting the power and joy of authentic self-expression. With a new range of 501® fits and seasonal looks, NewJeans and Levi's® are encouraging fans to express their unique style by showcasing different ways to customize Levi's® 501® jeans and really make them your own.
Created with Haus Tailors and other Levi's® artist partners, the campaign features one-of-a-kind takes on classic 501® fits to demonstrate the creative potential of the 501® jeans as a canvas for authentic self-expression. At Levi's® Tailor Shops, fans can add their own embroidery designs, patches, pleats, and embellishments to 501® Shorts, 501® '81 Jeans, 501® Cropped Jeans, 501® '90s jeans and 501® Original jeans.
With special embroidery designs and patches from Japanese and Korean tailors, including Harajuku Tailor Shop and Garosugil Tailor Shop, fans can go to Levi's® Tailor Shops to create their completely original 501® interpretations. Through special rips and repairs, 501® Original Jeans can also be made to look worn in and thrifted as well as ultra baggy. Of course, fans from all walks of life are welcome to mix and match pieces to create their most distinct looks.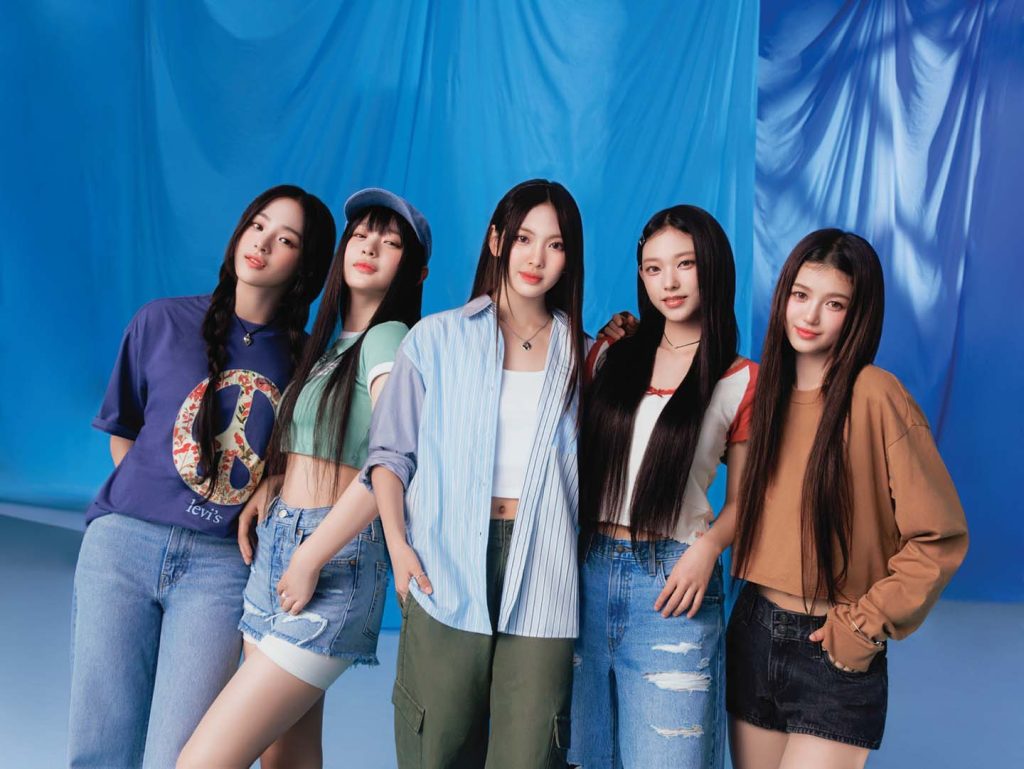 To accompany the campaign, a fun new brand film shows NewJeans choosing 501® options, customizing their pieces, and completing their looks with their own unique accessories and styling. At the end, they turn to the audience to ask, "how will you wear yours?"
Separate campaign films feature NewJeans showing off their expressive seasonal looks. For "cold weather" looks, the free-spirited and energetic essence of NewJeans members in Ribcage Wide Leg Women's Jeans, Low Loose Jeans, and Ankle Column Skirts is captured against warm-colored and textured backdrops. That same essence is also captured with the girls wearing Baggy Cargo pants, 501® Shorts, and Baggy Dad Jeans against cool-colored backdrops, creating a summer ambience. "It's been so rewarding to partner with a brand that has both an incredible past and looks towards the future.
This campaign encourages people to discover and express their unique style by showing the different ways you can wear Levi's® 501® jeans and really make them your own," said NewJeans. "We are excited for our fans to explore how the collection can be customized with the Levi's® Tailor Shop. We know they can take these clothes in some really unique directions, and we can't wait to see what they come up with!"