MANILA, PHILIPPINES — Brands need to stay on top of what their customers need. Recent years have brought on an immense shift in the way people live their lives. From the turbulence that the Covid-19 pandemic caused to the accelerated establishment of the digital-first society, what personal protection and planning for the future looks like for everyone is changing.
This is why it's especially imperative for insurance companies to be aware of what their clients are prioritizing. What facets of their lives are they keener to nourish now? How does this affect which parts of their future they are most in need to plan for?
According to AXA Asia and Africa Chief Brand and Communications Officer Sabrina Cheung, these are all things that the insurance company accounts for and continues to keep in mind as the brand evolves alongside its customers.
It's no surprise that Sabrina knows exactly how to stay attuned to the people AXA promises to serve with its insurance services and products. With over a decade of marketing and communication experience in leadership roles spanning the globe, she has learned how to pay attention to the ever-changing behaviors of customers and turn those insights into marketing strategies that keep AXA relevant.
This is evident in some of the campaigns that AXA has launched in the past year alone. From a series of initiatives that focus on mental health as part of a more holistic view of our health needs following the psychological effects of the pandemic, to its first social-first campaign, Break the Myth, as a response to the rampant spread of fake health facts that comes with the age of social media, AXA continues to show it understands what its customers need and is stepping up to deliver them.
In this exclusive interview, Sabrina sat down with adobo Magazine to delve deeper into the insights behind AXA's recent campaigns and initiatives, what she foresees for the future of the marketing landscape, and what lessons she's taking away from this eventful past year.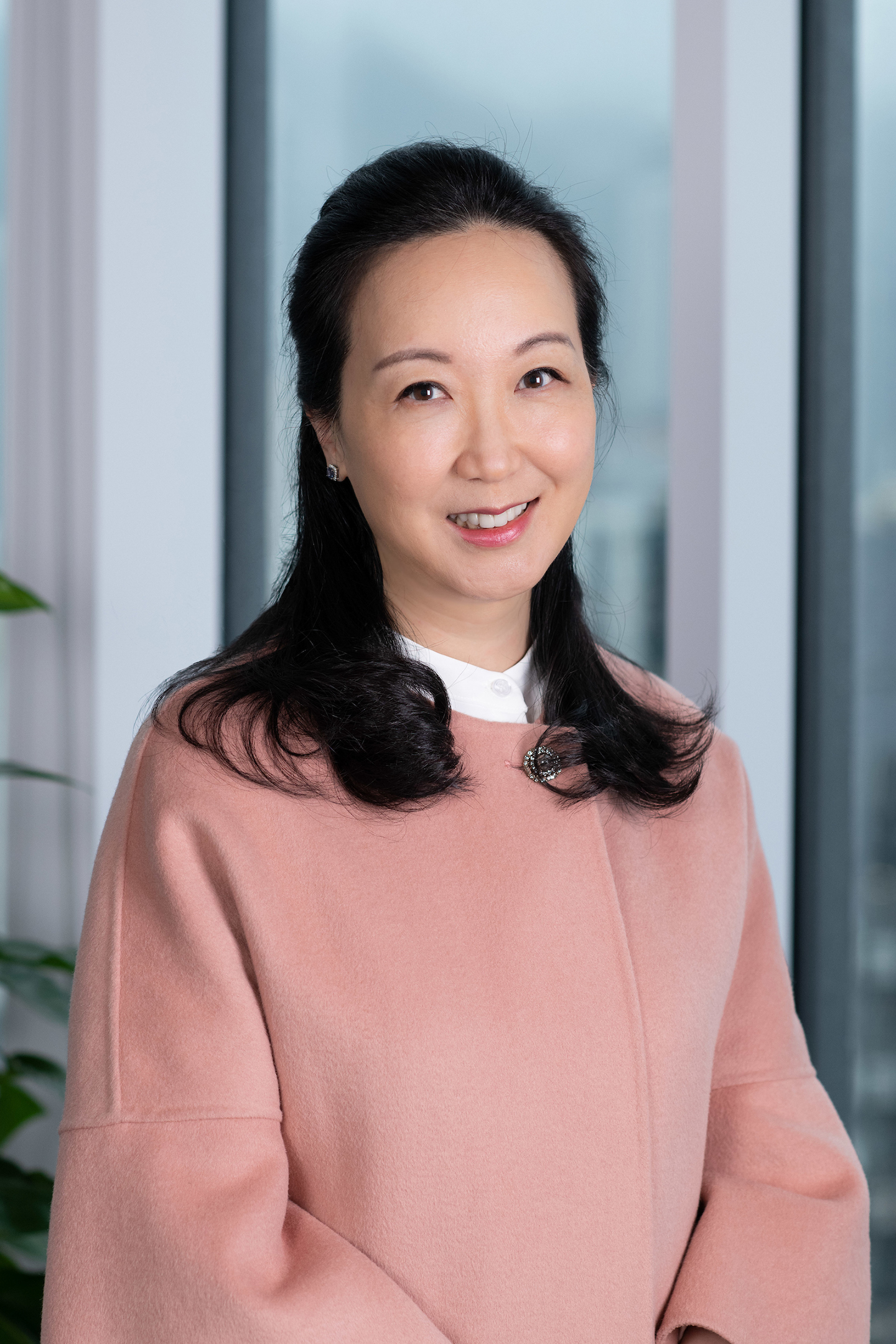 adobo: What has been the most disruptive part of the pandemic cycle in your role as a marketer and what did you have to immediately address to fortify your brand's foothold in the market?

Sabrina: The pandemic has disrupted the world in different ways and, as a marketer, we've had to look closely at how it has impacted people's lives and behaviors to ensure we remain relevant.
One thing we noticed is that the pandemic has raised people's awareness of the importance of mental health and pushed these discussions to the fore. This was underlined by our AXA Study of Mind Health and Wellbeing, where mind health (46%) was the second most common area that people around the globe felt the pandemic would have a lasting impact on. In Asia, 33% of people agreed that the stigma around mind health conditions has declined since the pandemic began.
While we at AXA had made mental health a central part of our pivot to a more holistic view of health even before the pandemic, in the past couple of years we've really ramped up our marketing and communications efforts to further promote mind health and break down stigma through a variety of initiatives. This has helped reinforce our differentiated brand position in the market.
In terms of marketing budgets and brand investments, what were the shifts you made in terms of marketing efforts and media channels to reach your digitally connected, at-home customers?
Social media has of course become critical to marketing during the pandemic as people spend more time at home and online. This means there's a greater opportunity for us to use this tool to engage, inform and connect with target audiences through relevant content.
For example, our latest campaign that encouraged people to break Asia's health and wealth myths with support from Emma by AXA, our all-in-one health, wealth and well-being digital experience, is a social-first campaign. It features humorous and uplifting social clips, snackable videos and content across different social media channels that we believe can drive conversations to increase the reach and impact of the campaign.
To realize your need to manage this cataclysmic shift, what do you expect from your partner advertising, media, PR agencies, and how does this differ from the pre-pandemic period? How are you structuring for the uncertainties ahead?
During these uncertain times when the communications landscape has shifted, we increasingly need our work partners to stay ahead of and understand how to adapt to market trends, as what used to work may not work anymore.
We have been working closely with Publicis Groupe Hong Kong to develop new ideas and approaches that can address the evolving needs and behaviors of our target audiences, so as to ensure we deliver a better customer experience and engage them in a way that is relevant to build long-term relationships.
Intelligence, insights, and real-time data gathering is essential to your marketing decisions, more so than any other time. What are you on the lookout for?
Gathering data and insights has been an increasingly important part of our marketing approach. Our latest Make Time for Me-Time and Break the Myth — both created by Publicis Groupe Hong Kong — campaigns have been our first regional campaigns built around deep local market insights, enabling us to connect with and speak directly to the needs of our target audience.
Another example is our annual AXA Study of Mind Health and Wellbeing, which allows us to better understand the building blocks of mind health as well as global and regional trends. We plan to further ramp up the impact of this study next year with the next edition of the Mind Health Survey 2023, delving deeper into key topics and expanding engagement to more markets. The insights generated will not only be useful as a campaign in itself, but also give us a better understanding of the needs of our audiences to shape our own strategic marketing approach so that we can help improve mind health for customers, employees and society as a whole.
What are your thoughts on the surge of brand purpose and cause-related advertising to an often-skeptical consumer?
Brand purpose and cause-related advertising is a powerful way to raise awareness on important issues and engage with customers. AXA is a purpose-led company that focuses on Shared Value, a concept where leading businesses can unlock new opportunities for growth by being a force for positive change in society. This enables AXA to authentically incorporate our values and purpose within our brand campaigns.
We also have to walk the talk. Under the banner of Shared Value Initiative Hong Kong, AXA Asia formally pledged in 2019 to take further concrete action to promote mind health in the workplace, and we have continually worked to develop a nurturing and supportive workplace environment where our employees can bring their best selves to work each day. This includes shaping an open and transparent workplace culture, as well as more tangible support through our employee wellbeing program, Healthy You.
We also want to use this experience to help other companies enhance and expand their own mental health support for employees. That is why we recently announced our role as the founding principal partner of the Mental Health at Work Index, the first-ever standardized assessment of organizational programs and practices supporting workforce mental health that aspires to set global standards for such efforts.
Break the Myth is different from past campaigns in that it's the first social-first campaign from AXA. Can you tell us more about the decision to utilize short-form video formats on TikTok, Reels, and YouTube Shorts as the appropriate platform for this campaign?
We adopted an unconventional approach to the creative aspect of this campaign, steering away from the typical long-form film and opting instead for bold, humorous and striking illustrations and animations.
We think this is an effective way to connect with our target audiences and encourage them to reflect on their everyday lives, while offering them a chance to learn about Emma by AXA, our all-in-one payer-to-partner digital experience for insurance, health and wellness services. This differentiated approach also enables us to cut through the clutter and bring a bit of light-hearted joy to people's busy lives – that's when powerful communication work the best.
The Me Time campaign was inspired by the sandwich generation in Asia. Can you tell us more about the insights behind this campaign?
The sandwich generation are often responsible for caring for both their elderly parents and their children, and are a significant part of AXA's key target audiences in Asia. Many of us also belong to this group and we understand the pressures they face. They can often feel guilty or ashamed when they do find a few minutes to devote to themselves, especially if it means telling someone "No".
Yet having protected millions worldwide as a trusted long-term partner, AXA knows that self-care is critical to wellbeing.
After the challenges of the pandemic, the need to Make Time for Me-Time has never been more relevant. That's why we want to take the lead to show that it is only when you take care of yourself that you can take care of others, which means supporting your body, mind and relationships, free from guilt.
Do share a campaign or case study to showcase your brand efforts that exemplify creative effectiveness.
One example I'd like to share is AXA's program this year. The program consists of several layers of creative activity across social media, traditional media and internal communications to provide support to AXA's key audiences on the topic of mental wellbeing and has strengthened our leadership position in the health space.
Using the insights from the AXA Study of Mind Health and Wellbeing, AXA introduced a Fit to Flourish educational content series offering free practical resources to help people develop the 10 crucial skills that underpin positive mind health. To further bring these actionable insights to life, AXA launched a campaign on World Mental Health Day this year, featuring personal reflections and tips from 10 influencers and mental health experts on how the 10 skills play a role in fostering positive mind health in their own lives.
AXA seems to put a lot of importance on mind health, and you just received One Mind's Salus Award for Workplace Mental Health on behalf of the brand. On wellness, how do you take care of yourself and find that white space in this all-consuming, digitally-connected new world? Give us a few tips.
I definitely try to find time to switch off and take some "me-time" of my own, even for short time periods during the day. I find it can improve focus and concentration, as well as relieve stress. Stretching or yoga has become an important part of my wellbeing routine. I also take my dogs out for a walk – I enjoy their company, and their playfulness keeps me active. It gives me a chance to wind down and recharge my body and mind.
What are the greatest work and life lessons you have learned from the past year?
On life lessons, I think COVID-19 has made me a more patient person. Accepting that many things in life are out of our control is important. I've learned to slow down my pace and appreciate being in the "now". I particularly appreciate my friends and family who shared this journey with me.
On work lessons, I think the most important lesson was how to set healthy boundaries. In today's world where work life balance has become "work life integration", it's often difficult to separate working hours from personal time. I have learned to make sure to prioritize important commitments that are achievable.
How do you foresee 2023 and what do you anticipate will be the emerging trends? Do you feel ready to take it on?
An emerging trend I foresee would be the emphasis on employee engagement, which has become increasingly important in the current environment as employees' expectations have changed.
For us this means a continued focus on employee wellbeing and ramping up communications in a creative and compelling way, while also providing resources to help cultivate a supportive workplace environment through various initiatives.
We are due to announce the results of the pilot study of the Mental Health at Work Index early next year, a first-of-its-kind framework to establish global standards for workplace mental health. As the founding principal partner, AXA has been working with other corporate members to drive the development and launch of the Index, both enabling us to evaluate our own efforts but also giving other companies the tools to do the same.
adobo presents Meet the Remarkable Marketers: A CMO Series, where we feature some of the most fearless, agile, and creative brand leaders across Asia. They share inspiration, insights, and key learnings that have shaped their business, from surpassing industry benchmarks and launching effective campaigns, to initiating best practices as they navigated through uncertain times.