MANILA, PHILIPPINES — As technology, societal shifts, and even a worldwide pandemic continue to change the behavior and attitude of consumers — the need for brands to evolve and adapt becomes even more critical to their survival. Even institutions like the Bank of the Philippine Islands (BPI), which has been around for close to two centuries, are not immune.
While the country slowly gets back to normal from the Covid-19 pandemic, many consumer habits have permanently changed. Banks played a central role, and continue to do so post-pandemic, as their customers rely on them more and more for their day-to-day financial needs such as convenient access to their funds, payment facilities, and secure fund transfers to loved ones here and abroad. Change can be a daunting challenge for most brands, but for Bank of the Philippine Islands Chief Customer and Marketing Officer Cathy Santamaria, it is exactly the bank's ability to address the changing needs of its customers that has allowed BPI to thrive for 171 years.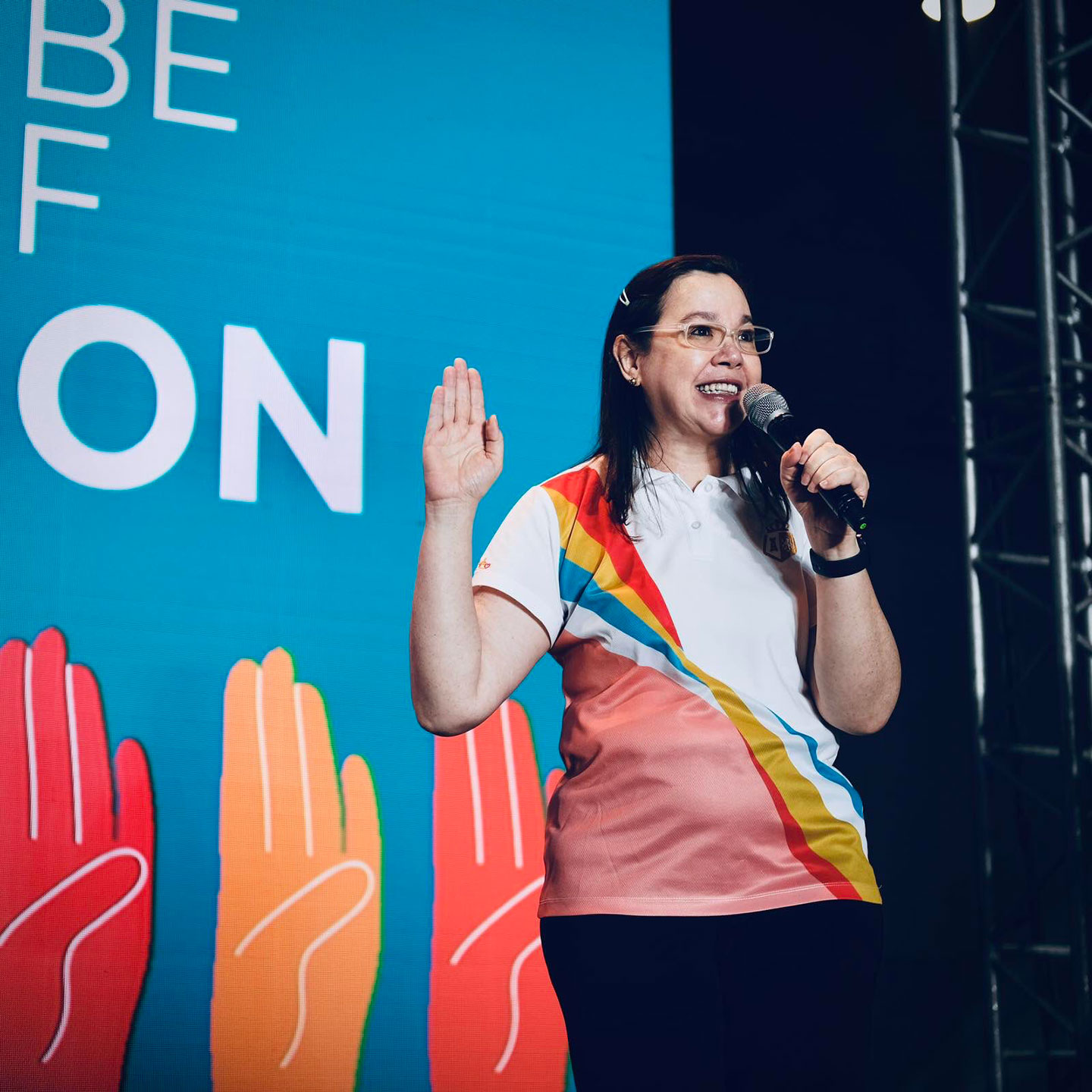 Digitalization has been the key to keeping up with the rapid change in the landscape and in being relevant to customers — most especially with Gen Z who have become an increasingly significant part of the market. Cathy is confident that BPI is on the right track. From establishing itself as a lifeline that people can depend on during the pandemic with its "Lifeline We Can Trust" campaign back in 2020, to its positioning as the banking partner that can help consumers love the life they live post-pandemic with its latest campaign, BPI has stayed attuned to what consumers need and want from their banks.
As BPI's Chief Customer and Marketing Officer and a veteran of the industry, Cathy understands the secret to BPI's longevity and what it takes to continue to grow with its consumers. In this exclusive interview, Cathy sat down with adobo Magazine for a discussion on how digitalization has shaped modern banking, the creative process behind campaigns that stick, and how BPI has been working and continues to work toward the future of marketing.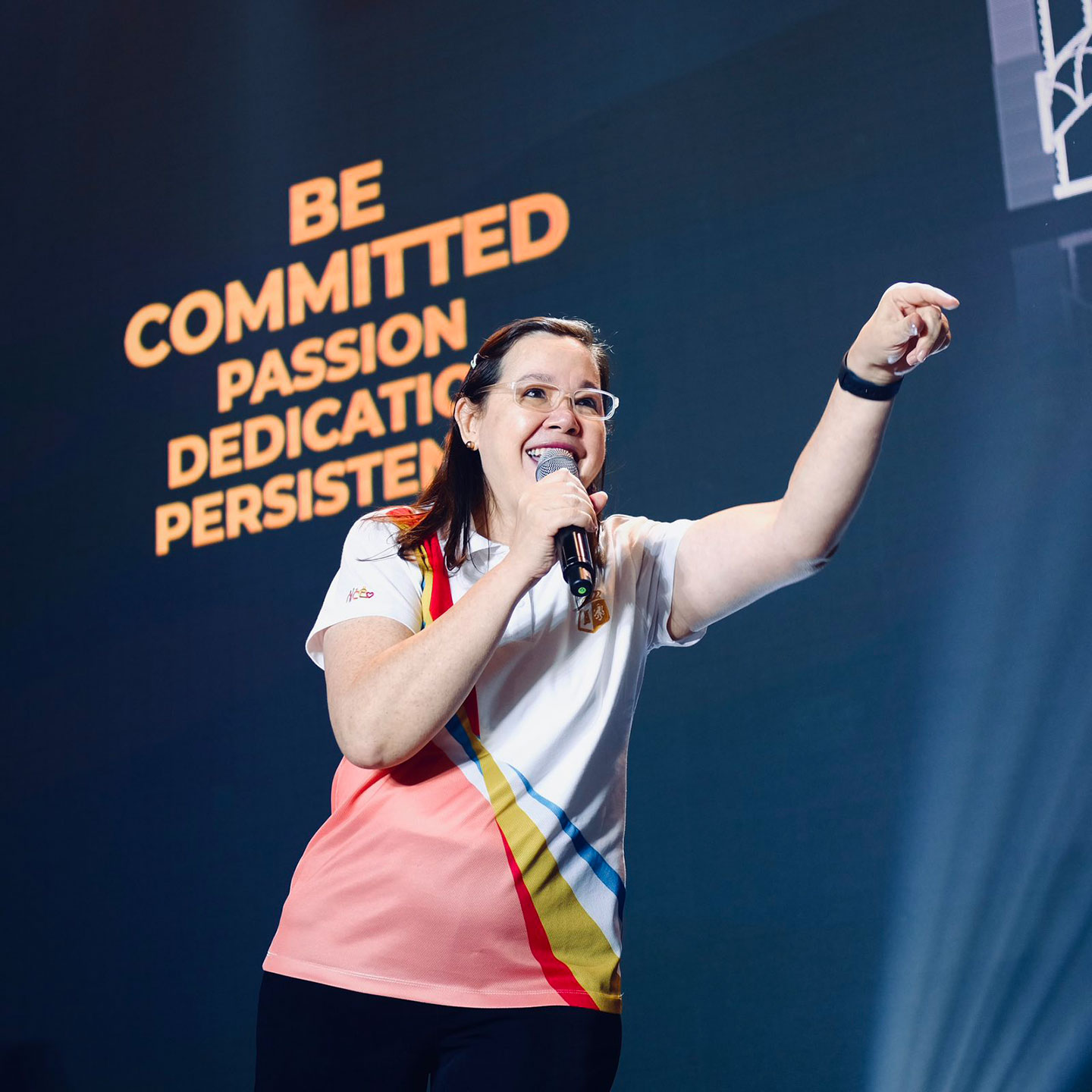 adobo: The field of marketing has evolved in the past decade, and so much so in the past couple years. Can you give us an idea of how you foresee the marketing industry moving forward from here?
Cathy: I foresee the marketing industry evolving from digitalization, which is where we already are now, to hyper-personalization, multi-moment customer touchpoints, and the strengthening of the "customer of one" mentality. These changes ultimately affect the way we create content — shorter story formats, for instance, that are more suited to the younger generation's attention span and interests.
In BPI, we recognize how important it is to pay close attention to Gen Z and the generations that come after as the ones who will dictate how Marketing will evolve. And what we've learned from engaging with them is that they are "always on" — constantly exposed to a deluge of content from multiple sources.
As content creators, we need to know where our customers are. I think if we recall — it used to be Friendster then Multiply and then Facebook — now we see new players like Instagram, Telegram, and TikTok. We're moving towards a world where customers are more connected, yet are also living in their own world. With specialized gadgets, we connect with them at multiple fronts and at multi-moments. Everyone will try to capture consumers at the time that's most important to them.
Another important factor is the pace of communication. Moving forward, things will get even faster and shorter. In my previous life, we would do 30-second commercials for TV — which back then we already considered challenging. Now, with digital content, it has become even shorter. We try to maximize the length, but because we are competing with so much content, we've learned through studies that Gen Z generally only does an average of eight seconds. Can you imagine how the next generation will be?
Digitalization will continue to evolve and change the ecosystem. You go out of your house now, you bring your phone, you don't bring your wallet. You will have more and more people using an electronic wallet for their day-to-day — from shopping to public transportation.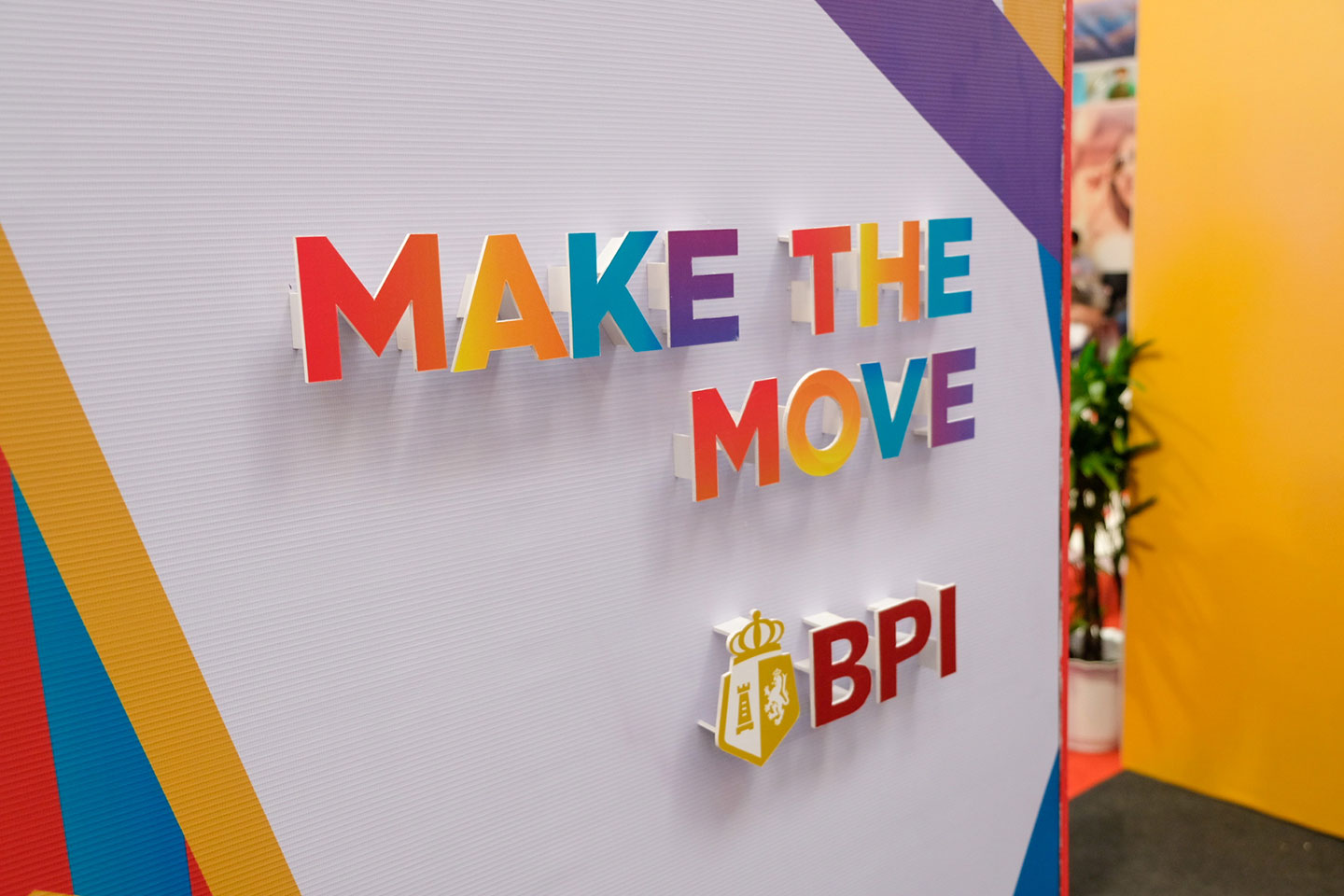 Media will also need to evolve, from the traditional media that we know into what they call OTT (over the top media) — connected TV or satellite, digital platforms, and other mediums that directly connect to the audience via the internet.
Then, of course, there is also the metaverse which is another exciting and radical development. Imagine, a virtual, multi-sensory environment that mimics everyday life connecting us in an entirely new yet familiar way. You know, the future of marketing may really be how to connect with consumers in the virtual worlds.
Ultimately, Marketers will have to learn to communicate in small, personal spaces vs. big billboards. And instead of long forms, it must be short. And we have to be experts in truly being able to communicate, on point — the right message in the right channel at the right time with the best possible offer.
So this is where I think the industry will evolve.
Ultimately, marketers will have to learn to communicate in small, personal spaces vs. big billboards. And instead of long forms, it must be short. And we have to be experts in truly being able to communicate, on point — the right message in the right channel at the right time with the best possible offer.
The pandemic has also sped up digital adoption in Asia Pacific, accelerating several digital trends to the fore, such as the "cookie-less" race or XR tech for example. How does this affect your brand, and how are you coping with these looming digital changes?
In 2019, when we did our market study, consumers were not into digital payments. But now, in 2022, majority of our clients are doing digital transactions. Fortunately, at BPI, we were already talking about digitalization as early as 2017. We were trying to get ourselves ready for The Big One and how it would affect our physical branches, but it wasn't the earthquake that came, it was the pandemic.
In the new normal, people have permanently changed their behavior and expectations. We had to move with the trend. For example, we now have account opening online, you don't need to go to a BPI branch. You can open a deposit account anywhere, online. Also, you can do payments on our online or mobile app. I think we have one of the best, if not the best, mobile banking capabilities and functions among local banks, and we continuously improve.
Google has declared 2024 as the year to go "cookie-less." BPI has been very strict with our data privacy policies. We don't really use a lot of the cookies; we're working on first-party data and putting together a 360-customer view. We're very transparent with our customers since we are a financial institution. When we communicate with our customers and clients, we want it to be relevant information at the right time, in the right channel with the right offer. Sounds cliche, but that's really what we've been working towards.
Consumer behavior has changed rapidly in the past two years. Halfway into 2022, what are your insights on this new consumer behavior and how has this affected your marketing framework, objectives, and strategies?
What we're seeing is that people still fear the pandemic, but they're already embracing the new reality. And this "post-pandemic" has brought new things. Number one is lifestyle. People felt so trapped in their homes, so now, they want to go out and travel. Recently, we had this big event at Glorietta — a travel offer with our merchant partners and the BPI credit cards — and we exceeded all our targets because people are eager to get out. So, there's revenge spend going on.
Our customers also want to be helped now — when they message, they expect an immediate response. They don't want to wait. So, we now have our chatbot. Instead of calling the contact center, you can now message us on Messenger. We had to develop that right away. When customers have an inquiry or a concern, they can reach us through various channels.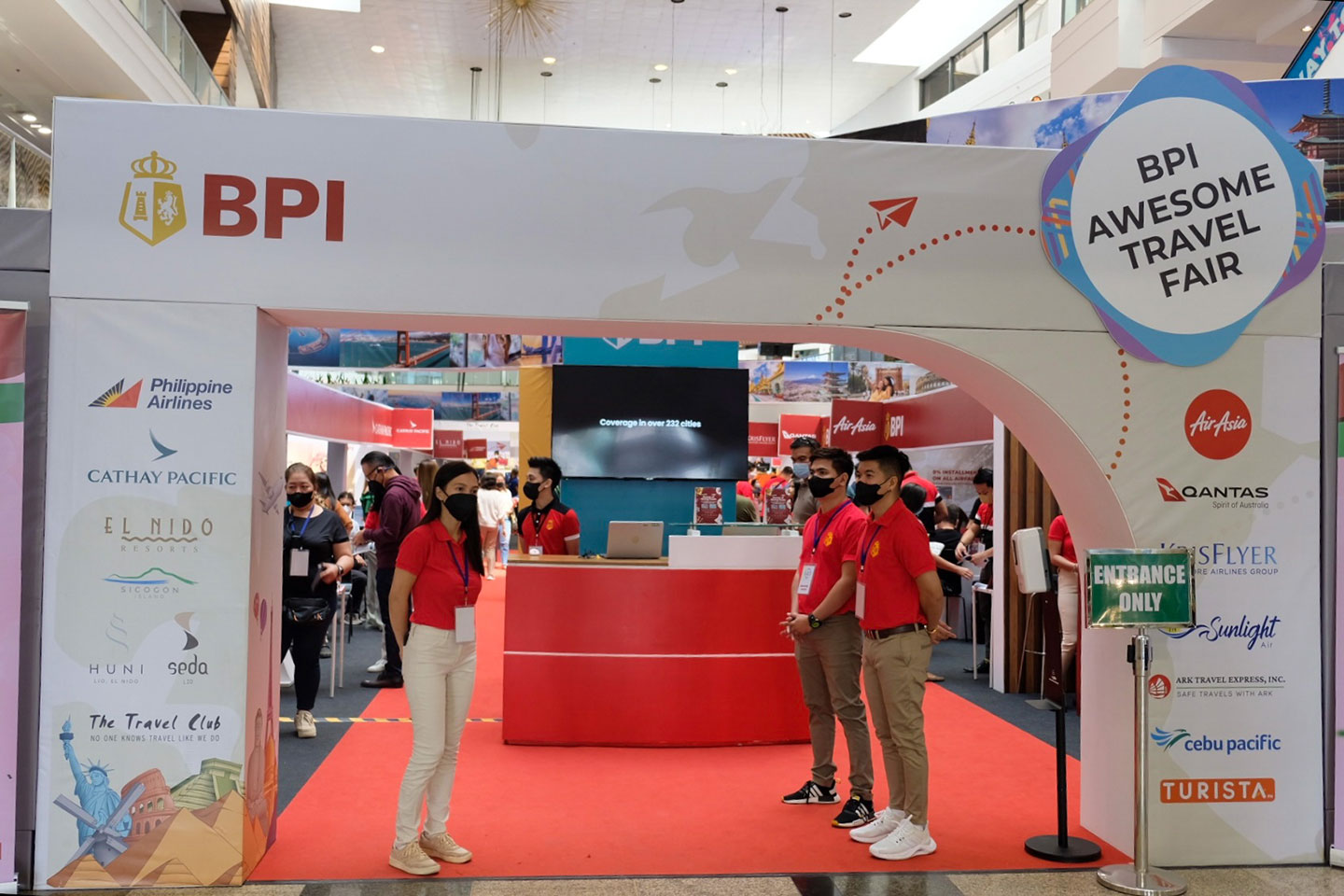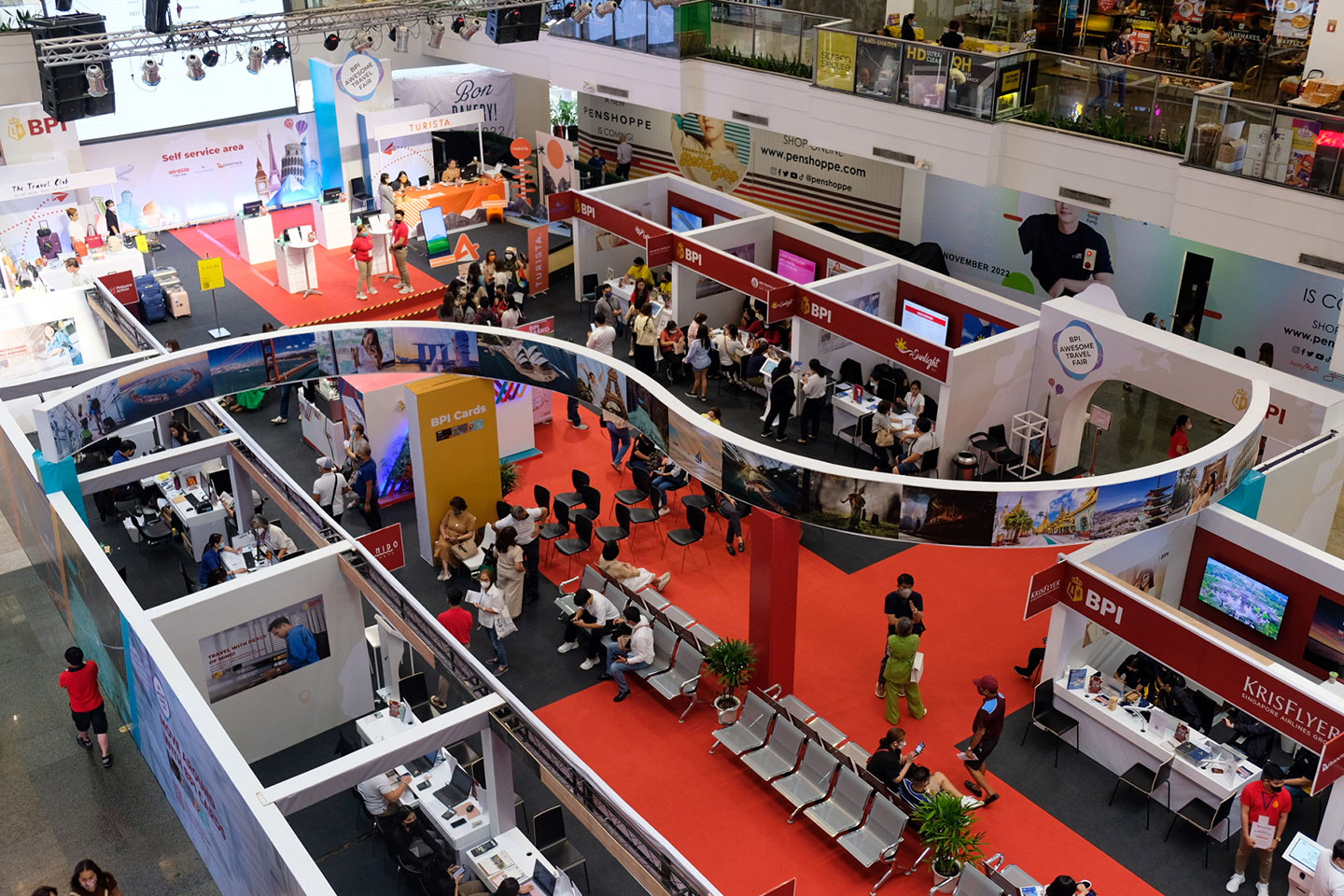 In your opinion, how important is it for brands and marketers to create a brand experience for their consumers? What should brands take note of in conceptualizing these experiences, especially in 2022?
It's extremely important for us to create a brand experience. It has become even more important now when people start believing in influencers and ambassadors because it's their reality. To us, the brand experience is important because people have an immediate platform where they can give negative or positive comments.
In the new campaign that we just launched, "Love the Life You Live," we're not talking like a bank anymore. We're identifying what's important for the customer by putting them at the center of everything we do.
We're always aware that we've been here for 171 years and that it comes with its own pros and cons. We need to connect with the young generation to let them understand: you need to be with the bank that you truly trust. We need to let them know that we are the bank for them — an institution that they can trust — that puts their needs first. We look at our clients and try to put them in the space that they love.
The experience we want to create for our customers is one that is instant and at their fingertips, bringing the experience of trust, and extremely relevant. We want them to love the life they live and know that we are here behind them ready to advise and help because, at the end of the day, they still make those decisions.
What makes an effective campaign? Could you share with us your creative process?
An effective campaign is one that builds the brand's value proposition. When it comes to our creative process, at BPI, we always start with the questions: Is there a challenge? Is there a consumer pain point? Is there an opportunity? That's the basis for us to say, "Given that, what's the consumer insight?" Then we do a market study, do brand health tracking, and look at our community.
We have an online community where we are able to immediately gauge consumer feedback for the insight that we're trying to confirm. And once we've confirmed that insight, we figure out how to "consumerize" it. Then, we go back to the business and ask "Is this really relevant? Are we really solving something that's painful for the consumer? Or is it an internal process?"
From there, we bring in our collab-partners. Today, they range from the creative idea generators, to digital savvy teams, plus media and PR. We bring them all together. And then we do our traditional briefing so that they can ask and understand where we're coming from. Afterward, we develop concepts, and once we have the winning idea, we then go into the formal production. There are times when we ask our brand ambassadors to create their own content — so that their followers will be more engaged.
Can you share with us some case studies or campaigns that you have done that showcase the points on effectiveness and your creative thinking process as shared above?
When we changed our brand logo in 2019, we had a campaign called "Rockstar." It was all about this young man and his journey — going on gigs, working in the music industry, and proposing to the love of his life. By understanding his personal life journey and what he needs, we were able to showcase how BPI products help him reach his life goals. It was effective because we got 11 million views on YouTube, and we also had an all-time high in our brand equity. People appreciated the campaign because the story was so relatable.
In 2020, during the pandemic, BPI became a lifeline because people weren't going out, but people needed to reach out. Our lifeline campaign highlighted how they could rely on BPI during life's challenging — such as the pandemic.
During 2021, when we were already slowly moving out of the pandemic, we had a campaign called Tomatita, where BPI focused on short- and long-term plans— "from five years to five minutes plans." We learned a lot from that campaign. We found out, for example, that people really preferred the five-minute plan versus the five-year plan. So, we had to change some things in that campaign. It wasn't that perfect, but we were able to understand our audience better. We had to recalibrate, which is why we came up with "Love the Life You Live," our latest campaign.
We don't have the results yet for that one because we just launched it, but we think that it's effective from the initial reads we've gotten in terms of views and positive engagement and comments.
Also, for the first time, we're using celebrities: Iya Villania-Arellano, Drew Arellano, and their son, Primo. It was so much fun shooting with them because they're real clients. When we talk about brand love, [we're also talking] about our clients who really love BPI, and who work hard for their living. So, they love the life that they live. We make sure that we're able to bring this out in all our campaigns.
What are your thoughts on a collaborative marketing process? Your partner agencies play an important role in ensuring a successful collaboration. Who are these key teams that you work with and how do you ensure a smooth and effective work dynamic?
Internal to the bank, we have what we call the "business owners" who are those who identify the business challenge, or the customer pain points. We also have our marketing group, which is our institutional brand management. They have to all work together, because we must make sure that our campaigns are driven by strong customer insights.
We also bring together agencies, creative media, digital, production, and PR. To ensure they work harmoniously together, everyone must be on the same page.
On my end, what I do for the big agencies is that I have quarterly feedback sessions. But I don't always wait for the quarter — if I have to, I just call. We talk to the heads of the agencies, and we discuss right away because the world is a world of "now." When there are problems, we call them, and say "Let's solve this together. What do we do? How do we do it?"
We do less finger pointing. We build relationships based on metrics, and then we're able to work smoothly.
Brand purpose and authenticity have been front and center in campaigns in recent years, how do these tie into your brand story and in creating customer relationships?
When we talk about our brand purpose, our president TG Limcaoco says that we're about banking excellence anchored on trust. Officially, our corporate vision is "building a better Philippines, one family, one community at a time." BPI has been here for 171 years, and we take this seriously by doing our best to concretely live up to our vision. We have our BPI foundation, and we were recently recognized as Asiamoney's best CSR bank (back-to-back – 2021-2022), to name only a few of our efforts specifically aimed at helping our customers and communities.
In terms of how we communicate to our consumers — we don't exaggerate, we make sure that we use talents who are really part of our family, and we value and live up to the trust given to us by our customers and the people we work with.
For example, during the pandemic, heads of our branches would pick up employees in their homes for safety, bring them to office, and then take them back home. We don't only do it for show; we do it even when no one is watching. We also have this program called Bayan, which is volunteerism. We're working on getting more employees to help communities.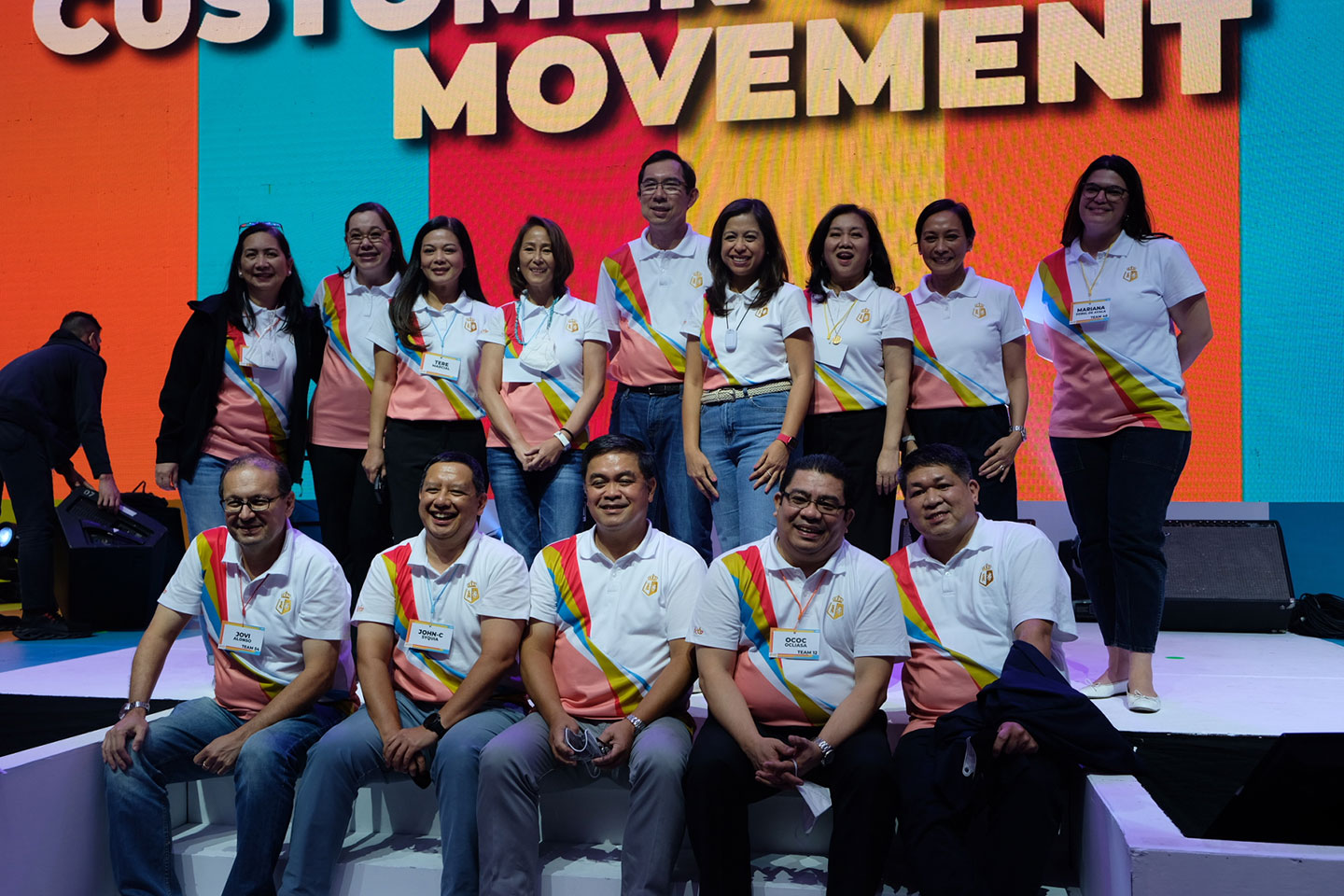 What are marketing trends or projections you are most keen on materializing this year? What are you looking forward to?
Customer experience and an even more positive culture. It's been there, but it's more real now than before because the experience is what people will talk about. And when you have happy employees, you have happy customers, which leads to happy stakeholders.
One of the things that I'm excited about is also content because we're creative in marketing. You want to make sure that your content captures the moment or sets the trend.
How we integrate this customer experience [is through] phygital. It's from online to offline or offline to online. And the reason why these are very important trends for us is that they will change how we do things as we put the customer at the center. We call it customer obsession.
Another thing we're seeing in terms of trends is sustainability. [When it comes to the] world we're leaving behind, we business people have to make sure that we really give [younger generations] the environment they deserve. We need to be able to communicate to the public how important that is.
When you see us, we're evolving, reinventing, thinking differently. We're really creating this emotional bond with employees because they should feel happy when they serve our customers. In fact, we remind our employees to serve with a heart and to always work with the highest level of integrity. We must be customer-obsessed and everything we do has to be done with excellence. It makes me proud to be part of BPI. Sometimes, we have challenges. But if you believe in the core purpose of the place that you're working in, it becomes such a nice environment. And it makes you love the life you live.
adobo presents Meet the Remarkable Marketers: A CMO Series, where we feature some of the most fearless, agile, and creative brand leaders across Asia. They share inspiration, insights, and key learnings that have shaped their business, from surpassing industry benchmarks and launching effective campaigns, to initiating best practices as they navigated through uncertain times.