NEW YORK, UNITED STATES — Design and branding agency Conran Design Group has partnered with Princeton University's student-run, undergraduate-focused business organization Business Today to craft a bold new identity for their celebrated annual Design Nation Conference — one that celebrates its commitment to fostering inclusivity and diversity of voices within design.
Founded with the mission to bridge the gap between the growing awareness in design and lack of design education in colleges nationwide, as well as address a lack of new and diverse perspectives in the field, the Design Nation Conference is committed to fostering conversations in the design education space that reflect a broader range of students with various interests, backgrounds, and personal experiences. Now, in its fourth year, this rebrand seeks to support the program's mission to help a broader range of students gain a deeper understanding of and greater access to career opportunities in design. Past speakers have come from graphic design, technology, and fashion industries, including Adobe, Spotify, and Diane Von Furstenberg.
Business Today reached out to Conran about the rebrand effort following a successful and insightful executive seminar led by Senior Designer Annie Yang at the 2020 conference. Working in tandem with Princeton University students, Conran oversaw all aspects of the strategy and logo and visual identity development, including key design elements such as color palette, layout, typeface, and iconography. The result is a fresh, colorful identity that embodies the spirit and energy of ambitious college students while reflecting a professional business setting.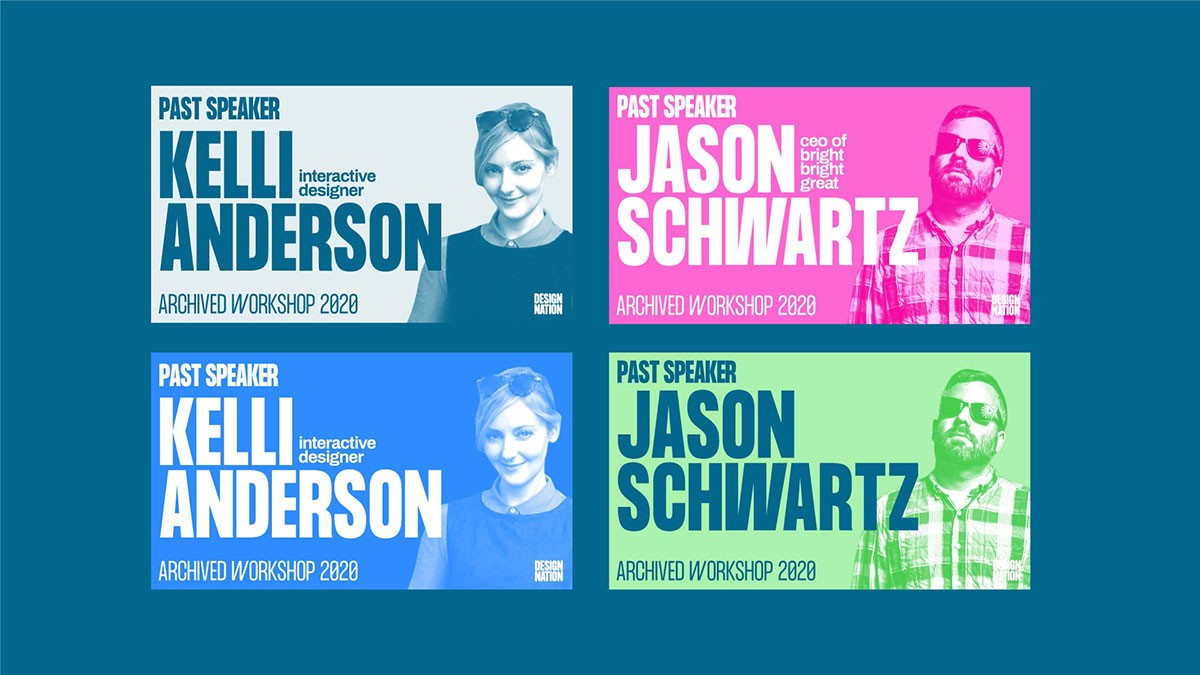 "The conference was looking for an identity that could signal a new year and a new direction for the event while still building equity through the main wordmark," explains Conran's Senior Designer Annie Yang, who spearheaded the project. "The concept was inspired by the name of the conference itself: Design Nation. It doesn't just refer to this particular conference, but to a collective of people who share the same passion for design. No matter where they come from, what field they work in, or what experience they have, Design Nation is one nation formed by a community of people who understand the importance of design and its role and impact in the world. This new identity is unapologetic and acts as a battle cry for this community."
Bolstered by a lively and energetic palette, the identity is designed to be versatile enough to give the conference the ability to update it for a range of formats. With Yang, a young designer herself at the head of the project, Conran was cognizant of the importance of creating a canvas for the conference to be able to swap out content across their most important areas of outreach, which are largely dominated by social media platforms like Facebook and Instagram. Overall, the system allows for flexibility and customization based on the theme and content of that year's conference while also allowing for a level of visual consistency and connection from year to year.
"The students who are involved with Design Nation are incredibly serious about their professional development," says Managing Director of Conran Design Group U.S., Christina Falzano. "And at Conran, we know how important it is to foster an inclusive creative environment that gives merit to everyone's ideas – that's how the best ideas in design are born. Of course, we love a great design and strategy challenge, but it was also incredibly fun and fulfilling for us because we believe so strongly in their mission. We're happy we could work with Business Today to help inspire tomorrow's design leaders."